The first rule of international travel is, don't leave your passport on your dresser, where you of course could never, ever forget it. The second rule is, always fly direct, because layovers are vacation-killers. Except -- hold on a sec. Have you heard of the stopover? Picture a layover so long it goes back around to actually good. Airlines in the States still haven't caught onto this practice, so American travelers might still be wondering whether the two-for-one deal is, in fact, all that. The answer: Yup. It's real, and it's spectacular.
The setup is this: You book a flight to your ultimate Point B with a stop along the way in the big hub of an overseas airline. Great, you're used to that. But instead of racing to get through the airport in 50 minutes, schlepping your carry-on through another security checkpoint, talking yourself out of some $26 fancy chocolates, and wondering if dinking around the airport in this new foreign land "counts" as having visited the country (sorry; it doesn't) -- instead of all that, you just ... leave. You hail a cab. You book a hotel. And for no extra cost, you kill a day or three or seven before returning for your connecting flight.
In Europe, where far more airlines clamor for your travel dollar, stopovers have become very much A Thing. "In days of yore, airlines charged extra for the privilege of stopping over in an intermediary airport, even though it didn't really cost the airline much to allow the stopover," says George Hobica, an airline analyst and founder of Airfarewatchdog.com. These days, if you have so much as an extra few hours to fold into a two-destination trip, you should be looking for stopovers.
Look for the option among long-haul carriers. You'll usually see a stopover option on their website; buy there or via a travel agency. Airlines like Cathay Pacific, Qatar Airways, and Icelandair give travelers anywhere from 24 hours to a week for stopovers at their respective hubs in Hong Kong, Doha, and Reykjavik. Meanwhile, some national airlines will sweeten the pot with deals on travel packages and tours in their home cities. For example, Turkish Airlines offers tour packages for Istanbul and Singapore Airlines gives passengers the option to book a travel package with hotel and ground transportation included. 
MORE: How to snag a flight + hotel combo deal for your stopover
Even if you're only sticking around your stopover city for 24 hours, it may make sense to spring for a hotel room, if only to rest your head for a bit. If the airline doesn't offer some kind of hotel discount or stopover package, you can find last-minute hotel deals on booking apps and sites like Hotel Tonight, JetSetter, and Priceline. Barring that, you'll find that most major airports around the world offer amenities like free battery charging stations, designated napping areas, and even access to showers. A whirlwind 24-hour stopover is not for the faint of heart, but who wants to throw away a perfectly good vacation day just putzing around the airport?
Or, use a travel booking site to create your own stopover. Even if you're flying with an airline that doesn't make it easy to book an extended-stay layover, there are still some online travel tools that will help you DIY a multi-city stay. Travel site Air Wander finds cheap flight deals that include an extended layover, and popular booking sites, like Skyscanner, show you how to book multi-stop trips that could save you some money. 
Intrigued? You should be. Here are some of the best cities in the world for a stopover right now.
MORE: These are the most useful apps every traveler should download
Recommended Video
Please Don't Hang Up: The Best Things to See, Eat, and Do in Seattle, WA
Free time is a non-negotiable, but when it comes to how you spend it, having it your way is essential. No matter your definition of vacation, Virgin Voyages offers it all, from yoga on an open air rooftop deck with unobstructed ocean views to turning up at an exclusive beach club experience in the Caribbean.
Icelandair
Stopover city: Reykjavik
Icelandair's stopover program dates back to the 1960s, well before the country was a hot destination for road trips and Game of Thrones shoots. The airline has grown with the tourism industry on the island -- annual American visitors alone now outnumber actual Icelanders. As these innovators of leisure have watched their own popularity grow, they've also watched the stopover's rise. "We have seen many airlines adding the ability to stopover in their hub -- it is not only to increase tourism but also strengthen their network through the hubs," says Michael Raucheisen, an Icelandair spokesman. Definitely check these guys out if you're heading anywhere in northern Europe, and you can get up to seven nights there along your way -- legitimately time enough to drive around the entire country.
TAP Portugal
Stopover cities: Lisbon and Porto
The airline's stopover program recently upgraded so you can explore Lisbon or Porto for up to five days (versus three). "Seventy thousand visitors have told us they love the Portugal Stopover, but we kept hearing that three days wasn't enough to truly experience Lisbon or Porto," said Carlos Paneiro, a TAP Portugal VP of sales. "Now with five days, visitors can enjoy a more leisurely visit to really get to know what these wonderful cities have to offer."
Five days in Portugal is reason enough to get on a plane, especially when the airline also offers hotel discounts and free bottles of Portuguese wine at partner restaurants. Lisbon's the second-closest European capital (after Dublin) to North America's East Coast; the city makes a natural detour on the way to Europe or Africa.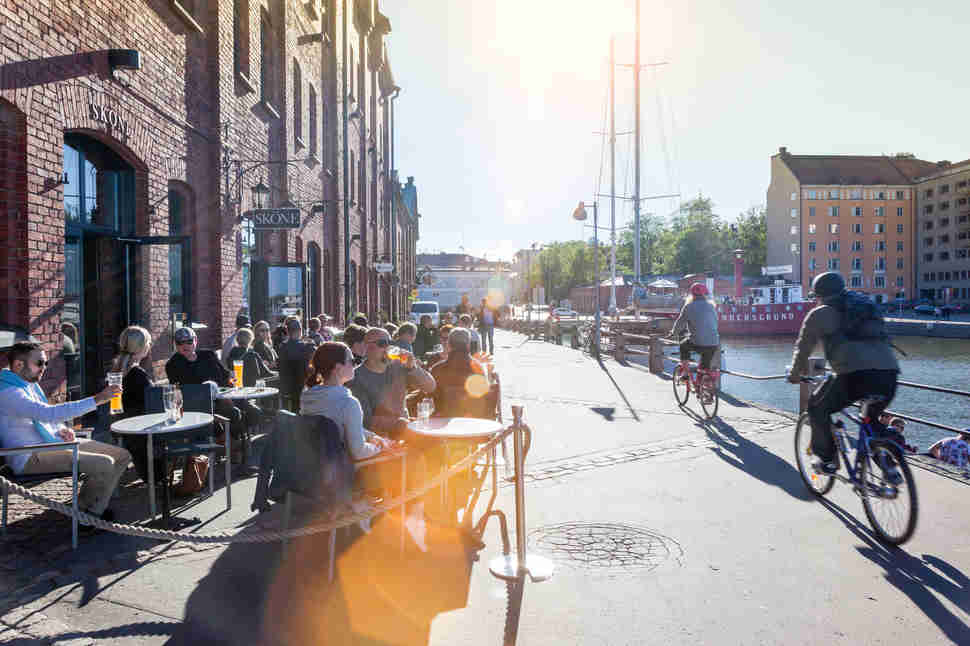 Finnair
Stopover city: Helsinki
Take a pit stop in Helsinki for up to five days on your way to Europe or Asia. Decompress in an ice sauna, chase the Northern Lights, bathe in the coastal haven of Porvoo -- or just kick it in Helsinki. Practically everyone there grows up learning English from the age of 7 or so, making it exceptionally easy to get around, to make friends, and to blow everyone's minds in karaoke.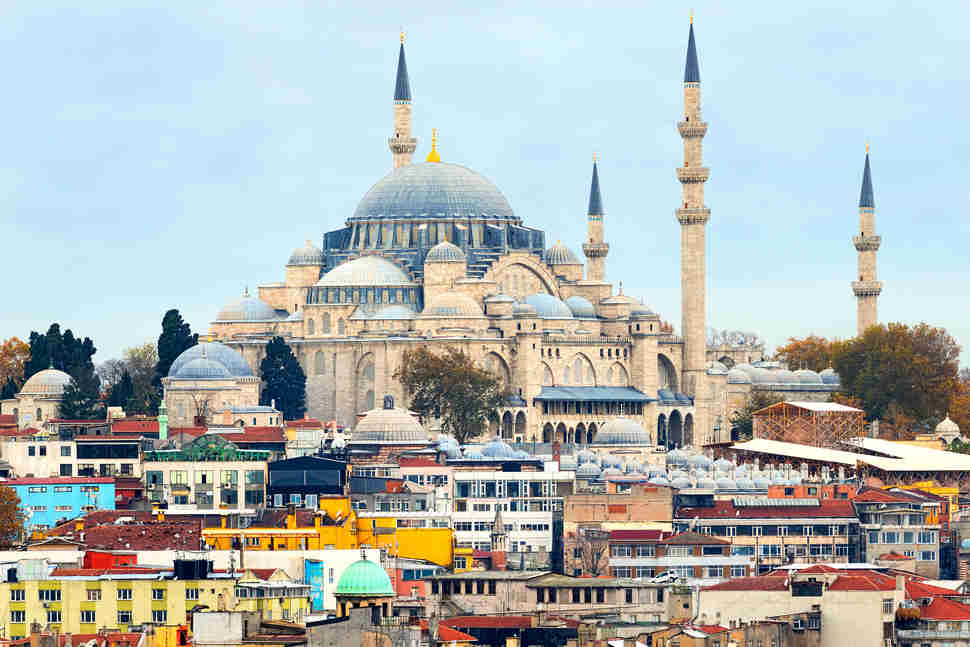 Turkish Airlines
Stopover city: Istanbul
Turkey's in the midst of a rough patch for tourism. Perhaps as a result, Turkish Airlines has one of the sweetest stopover deals anywhere. It lets passengers departing from any of the airline's US gateway cities (Atlanta, Boston, Chicago, Houston, Los Angeles, Miami, Newark, New York, San Francisco, Washington) to stopover in Istanbul on the way to Africa, eastern Europe, or central Asia.
 
Any passenger with a connection time over 20 hours in Istanbul gets a free hotel stay: two nights at a five-star hotel in the centrally located Taksim for business class passengers, or a one-night stay at a four-star hotel if you're flying economy. Business class passengers can also get discounts on a luxury motorboat tour of the Bosphorus. See historical landmarks like the Maiden's Tower and Topkapi Palace, enjoy traditional Turkish fare, and try not to get They Might Be Giants stuck in your head.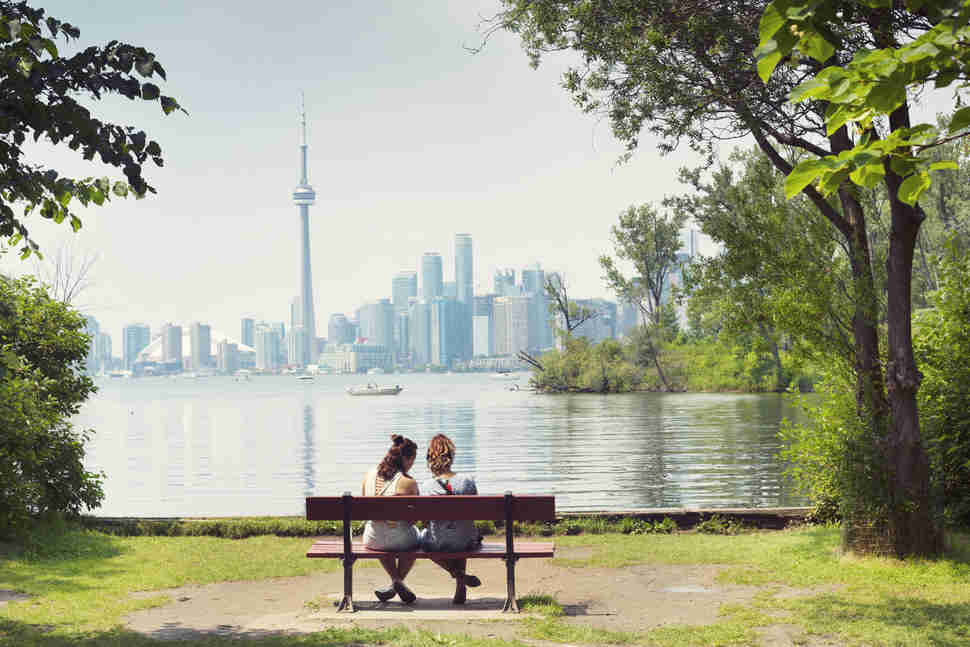 Air Canada
Stopover cities: Toronto, Montreal, Vancouver
If you have at least six hours till your connecting flight, this stopover gives you a free or reduced-rate hotel room in any of the stopover cities, all of which are kickass places to visit (in the summers, especially). You can pull the same move on your return flight as well for a stopover double-dip as you head to Europe or Asia.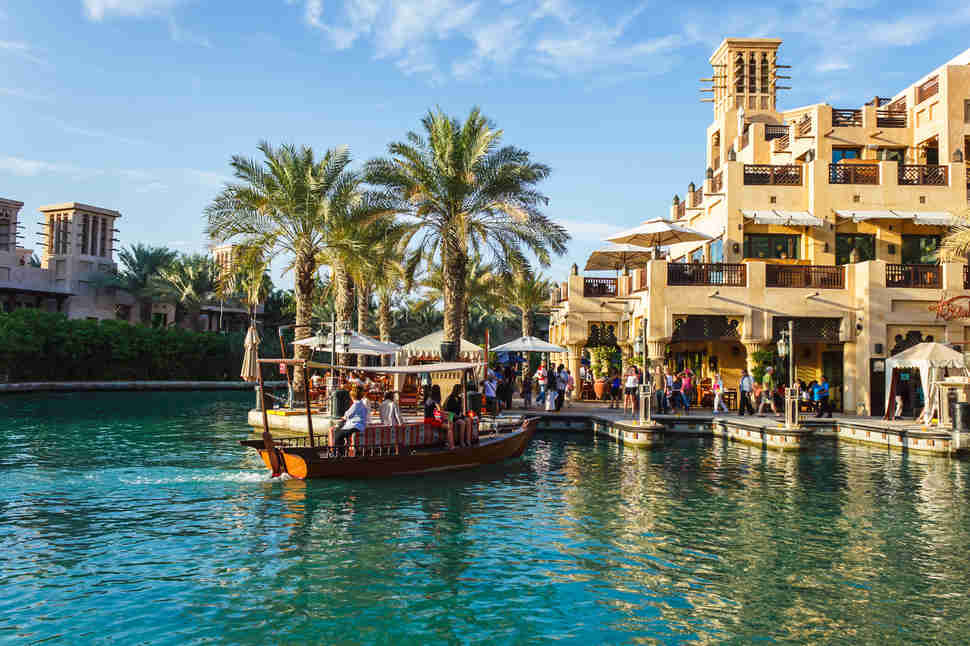 Emirates
Stopover city: Dubai
Emirates adopted stopovers in 2002, allowing passengers loiter in Dubai en route to one of the airline's 150 global destinations. At the time, a mere 16 million travelers passed through the Dubai airport annually. Things have really ballooned since: Last year the airport was the world's third busiest international airport, with 80 million international passengers -- almost triple the number of the top US airport, JFK. The stopover offers discounts at more than 90 hotels and round-trip transportation between the airport and your hotel.
Japan Airlines
Stopover city: Tokyo
Japan Airlines' stopover options vary depending on flight destinations. You're probably flying out of North America, so you can stopover in Tokyo, which is a hell of a bonus stop on any trip to Asia. Travelers with JMB Partner Airlines Awards are eligible for more stopovers in the US.
Alitalia
Stopover city: Rome
Alitalia's stopover offers passengers up to three days in Rome, which they supplement with hotel discounts if you need a place to crash. That's la dolce vita amid ancient artifacts and chic cafes, on the way to Paris, Prague, St. Petersburg, or any other city Alitalia serves (excluding Italy and North America). But act fast: The deal expires at the end of 2019. But hey, you might have some vacation days to burn before the year's over, right?
Etihad
Stopover city: Abu Dhabi
You could probably spend a year in Abu Dhabi's electric swirl of excess, technological marvels, architectural wonders, towering buildings, azure beaches, and intense thrills and still feel like you haven't seen anything. But one thing you'll seldom get to do is see any of it for free... unless you snag a stopover deal from Etihad. Through July 2020, the airline is offering free two-night stays at a dozen hotels across the sprawling, must-see city, plus deals on tours, meals, theme parks, and more.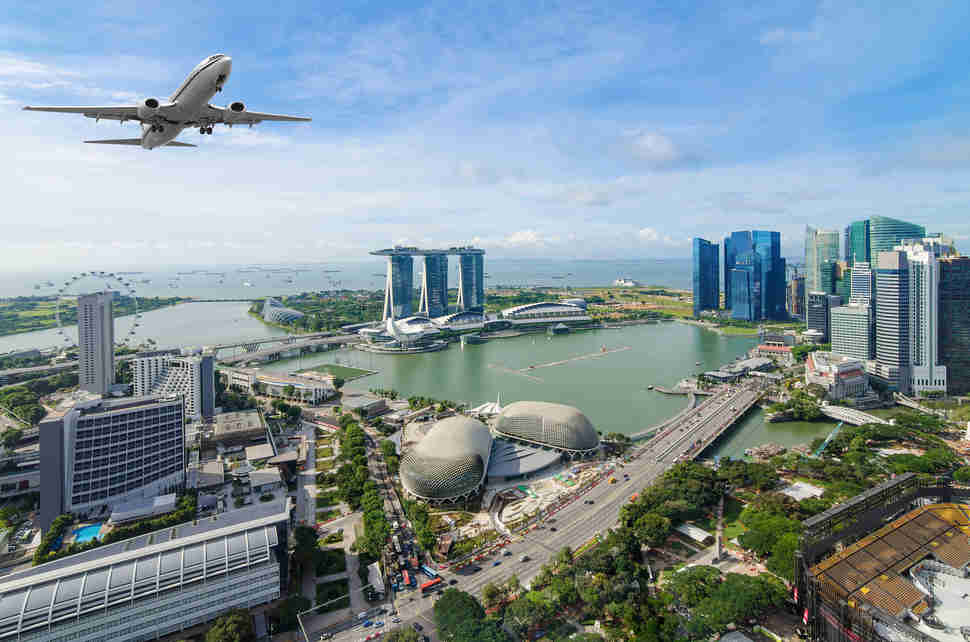 Star Alliance
Stopover cities: damn near everywhere
Globetrot like Carmen Sandiego via Star Alliance, if you've got the time and the cash. The carrier group comprises 28 member airlines that fly 18,400 daily flights among 1,300 destinations in 191 countries. Are there even 191 countries? Only Yakko truly knows. The program, called Round the World program, launched in January; it lets you build an ambitious international itinerary on a single airline ticket. You just have to stop for at least 24 hours in as few as two, or as many as 15, stopover cities.