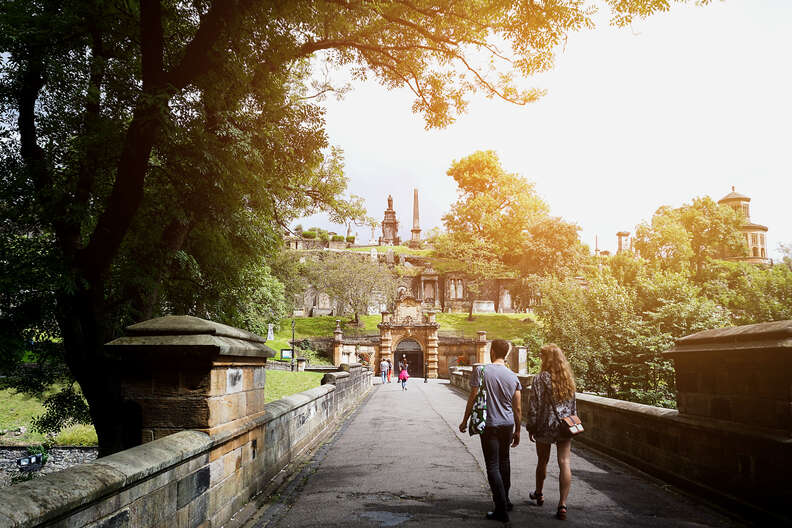 Glasgow Necropolis, Scotland

| Tana888/shutterstock
Glasgow Necropolis, Scotland

| Tana888/shutterstock
The Best Places to Take a Trip for the Rest of 2018
We dedicate this article, not to the person who found it by pure happenstance, but to the highballer who went to Google and urgently typed "best places to take a vacation right now." We imagine you're suddenly richer from a lottery/questionable hobby, or coping with a gnarly breakup (they didn't deserve you), or incredibly stoned. And to everybody else who ended up here, there was something that made you click. Listen to that something. Put your ear to that something's lips and hear it whisper, Neeebraaasskaaaaa. OK, maybe the Cornhusker State wasn't what you were expecting, but that's the point of subconscious nudges informed by omniscient websites.
Our early predictions for the best places to travel this year still stand, but anybody who has ever visited Niagara Falls in the dead of winter -- or, like, read the news once this year -- knows that timing is everything. We've still got half of 2018 left to go, and these 14 spots all get top billing as the best places to spend whatever PTO you've got left. So seize the day before you've lost your urgency to explore.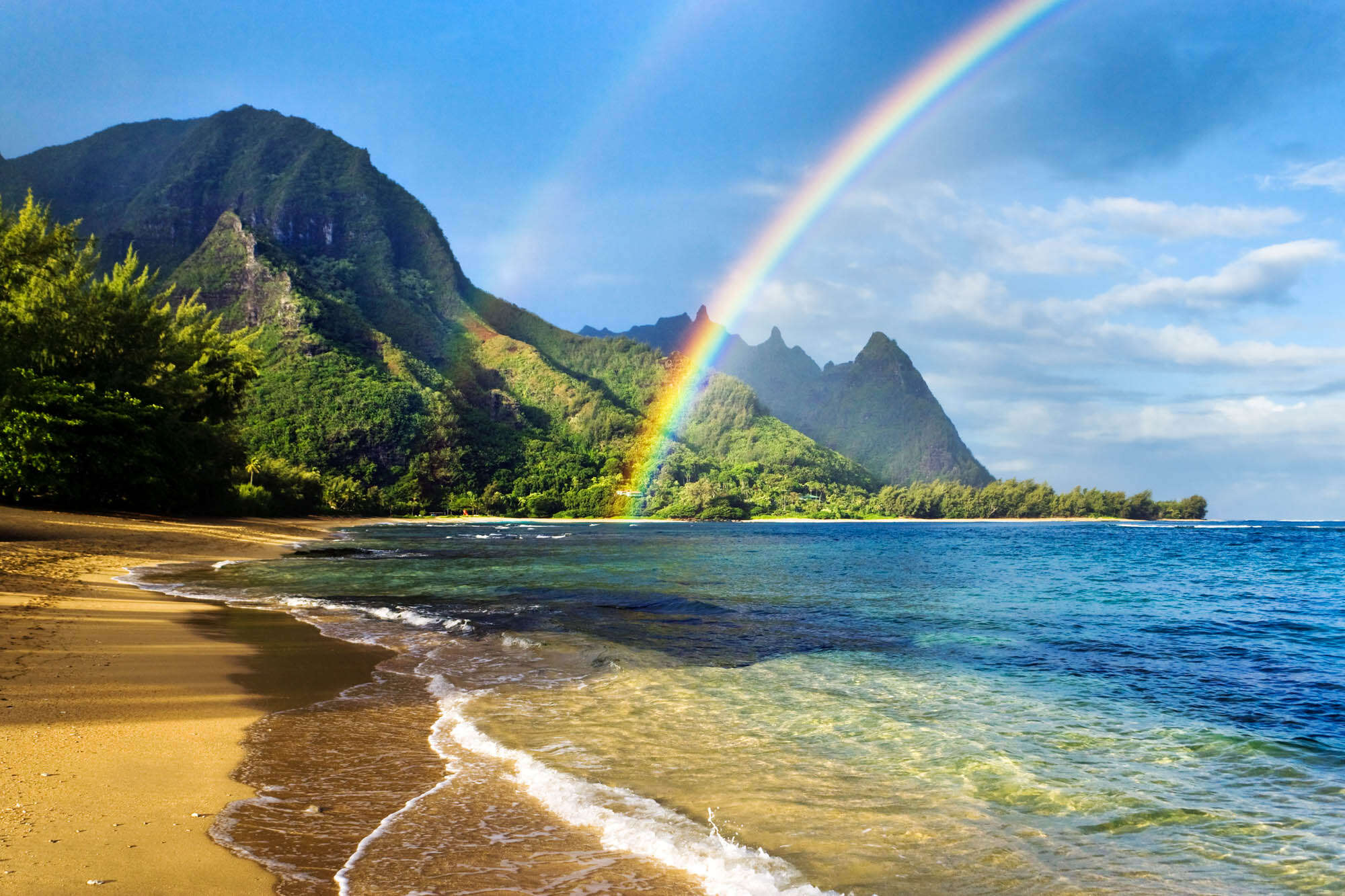 Hawaii
Why you should go: Wondering if now's a good time to go to Hawaii, what with all the exploding lava and such? The answer is yes. The volcanic activity is in a small, remote region of the Big Island you won't stumble into as a tourist, and there are zero safety concerns for visitors so long as you're not one of those Darwin Award finalists who wants to take a selfie with a volcano. This is your chance to walk on one of those surreal-looking black sand beaches, which in the case of Oahu's famous Punalu'u beach also comes pre-decorated with endangered sea turtles. And remember that Oahu's not the only island -- my personal favorite remains Kauai, where you should go snorkeling along the reef at Tunnels Beach. Please do not leave without getting at least one poke bowl from Koloa Fish Market.
Why you should go right now: Flights just got mad cheap! Most of the *chef's kiss* deals are between late August and late November, but for the rest of the year you'll be able to find round-trip tickets -- from cities all across the country -- for as low as $350. September, October, and November also tend to be when hotel prices there are at their lowest (rainy season kicks in come autumn) so theoretically a September trip lands you in the Goldilocks zone of best weather, lowest prices, and fewest tourists. -- Kastalia Medrano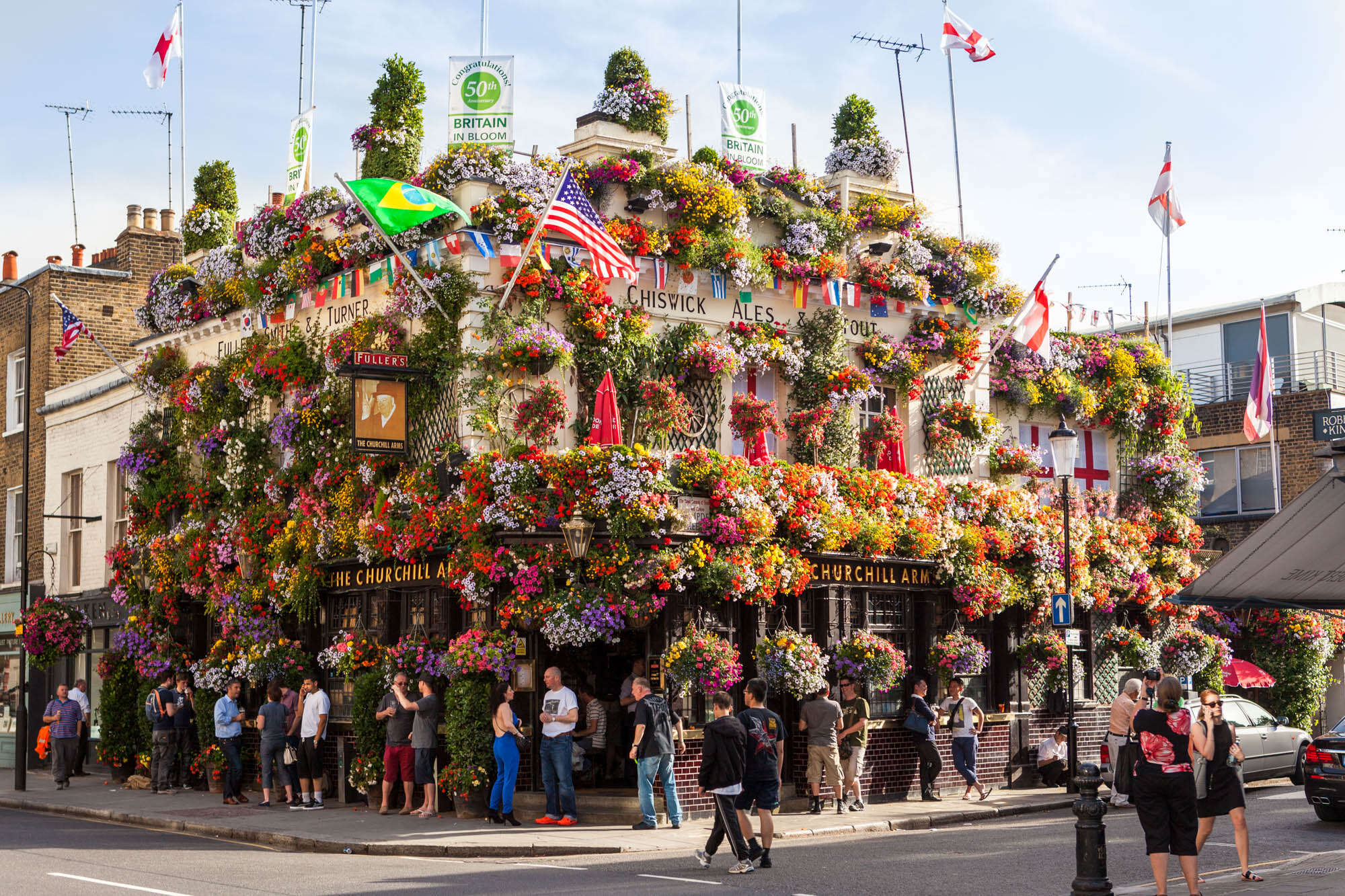 London, England
Why you should go: If you have to ask, then you obviously haven't been; and if you haven't been, then it's even more essential that you go. London is one of the world's great metropolises, a cosmopolitan hotpot of history and culture with a character all of its own. Yeah yeah, you want to get a selfie on the Tube, but the best way to explore is on foot -- a walk through the tangled web of streets is a walk through time, from ancient Roman ruins and bloody medieval drama, to Georgian grandeur, Dickensian dives and, y'know, a handful of royal palaces.
Why you should go right now: The pound's loss is your gain -- Brexit is still weighing heavily on the British currency, so you'll get significantly more bangers 'n' mash for your buck. And there's more good news for your vacation-savings jar: a simmering price war between transatlantic airlines means it's easier than ever to score a freakishly cheap flight. Check WOW Air if you fancy a stopover in Iceland en route, or Norwegian for a plane-load of options -- they've recently added Austin, Chicago and Denver to their roster of US airports (now up to 10 total). Visit in September for Fashion Week, or mid-November for events around the Armistice Day centenary. Don't miss Paul Cummins' Weeping Window ceramic poppy sculpture at the Imperial War Museum, which, like most of London's world-class museums, is absolutely free. -- Jonathan Melmoth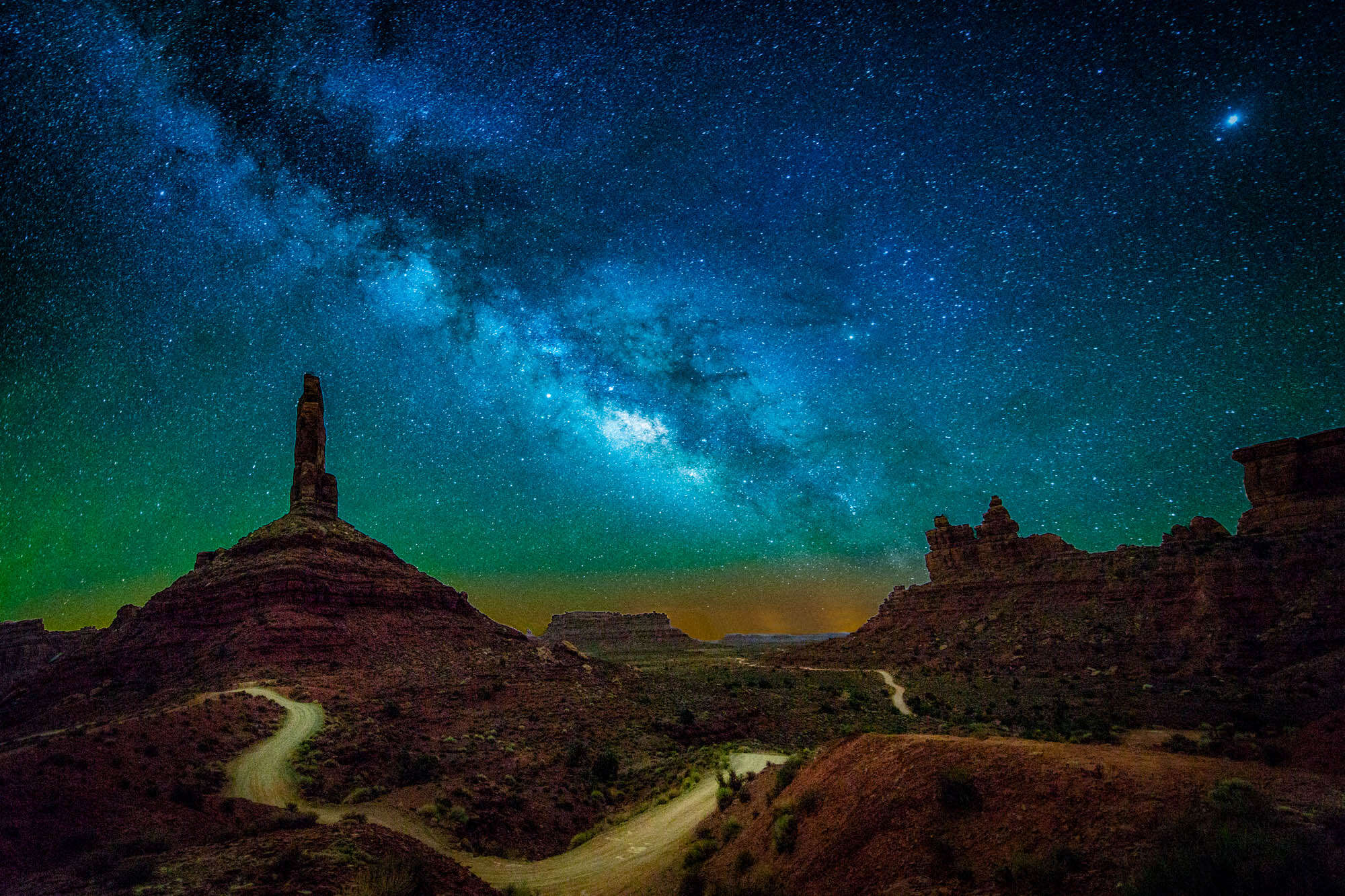 Bears Ears National Monument, Utah
Why you should go: More than probably any other single site in America, Bears Ears represents our country's potential, all the very best things about us. The monument was our first real effort to facilitate Native involvement with our public lands. The place is rugged and wild, even compared to nearby parks like Arches or Zion -- there's not even an official visitor's center. Raft down the San Juan River past twisting red cliffs and remnants of ancient Pueblo culture. Hike the Valley of the Gods. To road trip while giving yourself the best possible view, drive north for a bit on State Route 261.
Why you should go right now: Because it simply might not be there at any time that is not right now. In December 2017, Donald Trump undid years of work by activists and the Obama administration by slashing the protected areas by 85% and leaving them for the Uranium miners. You can and should call your congress members and tell them you support H.R.4518 and S.2354, the bills that would restore the boundaries to what they should be, but to really understand the power and beauty of Bears Ears you gotta see it for yourself. Go in the fall, when it's nice and cool. Take pictures. -- Kastalia Medrano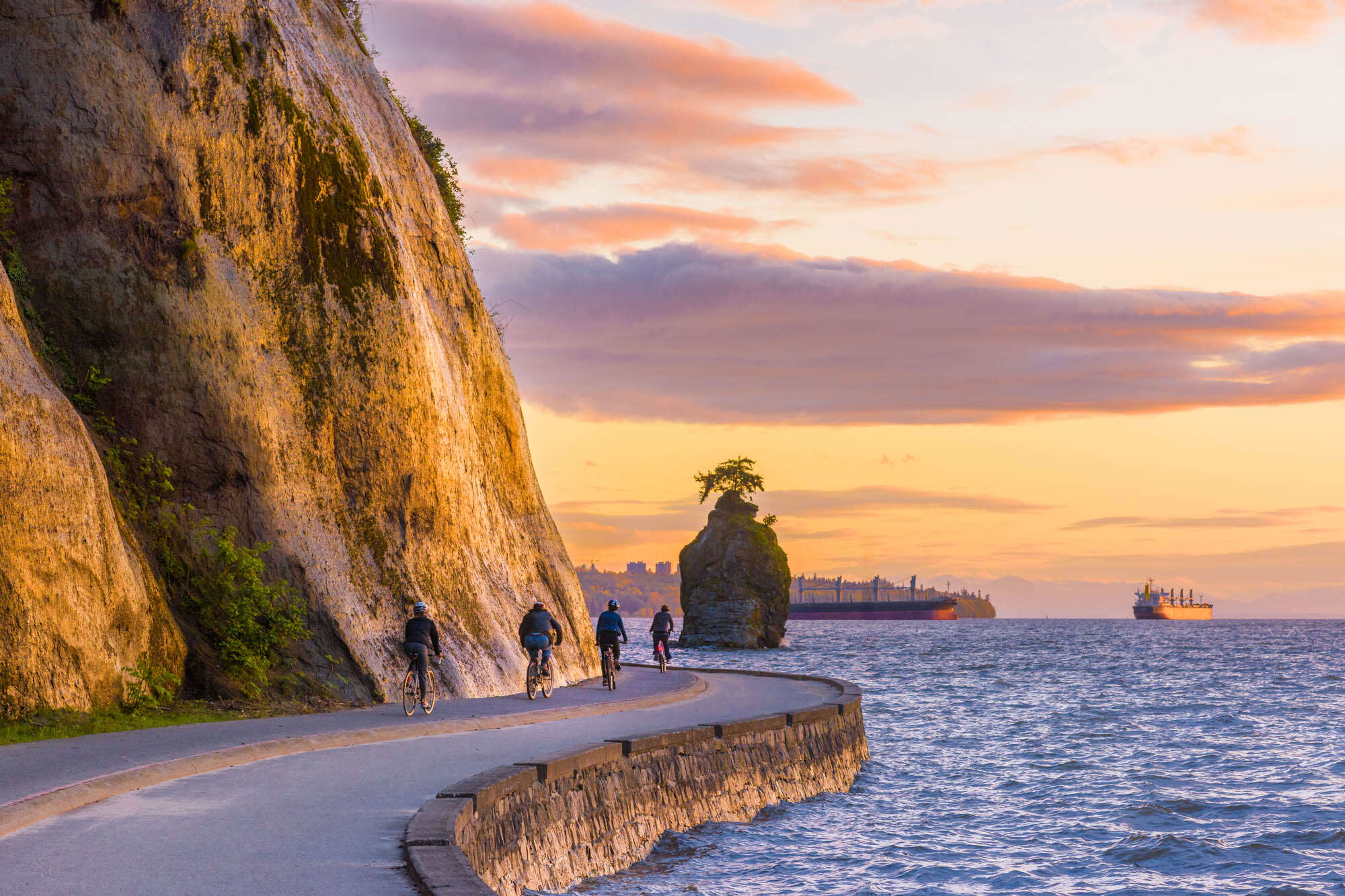 Vancouver, British Columbia
Why you should go: Vancouver comes alive in the summer, when months of cloudy skies and rain give way to sunshine. Even though temperatures don't get much above the 70s, you'll still find locals sunbathing at Kitsilano Beach or catching a free outdoor movie. Bike Stanley Park's seawall, go zip-lining at Grouse Mountain, hop a ferry to Granville Island's food market for a bite -- or just wander around the city, and chances are you'll stumble on the best ramen outside Tokyo without even trying.
Why you should go right now: A slew of new direct flights and a gimpy Canadian dollar mean you can actually afford it. Now that folks in San Diego, San Jose, Orlando, and Chicago can get here without a plane change, expect more travelers in coming months, and you should be one of them. Catch the Vancouver Mural Festival coming up in Mount Pleasant, and Skookum Music Festival, headlined by The Killers, at the end of the season. -- Jennifer Mattson
The Seychelles
Why you should go: Travel writers almost always over-hype how beautiful a place is, especially if it's a tropical beach-type place. So I want to be very clear when I say, with no hedging or equivocating, that as someone who's been to beaches on six continents, Seychelles has the most beautiful waters I have ever seen. They are sublime. An African tropical archipelago in the Indian Ocean, Seychelles is so far from us -- from anything, really -- that you won't find it clogged with tourists who look and sound exactly like you, leaving you at your leisure to sunbathe, bike, hang out with giant tortoises on land and sea turtles in the sea, and eat street-market octopus chapatis that you will spend the rest of your life failing to replicate at inferior venues in other countries.
Why you should go right now: Earlier this year Seychelles made history as the first nation to trade some of its government debt for marine protections, and we owe it to them (and ourselves) to reward that shit. More and more direct flights are opening into the main islands all the time, so get there before your friends all go first and prompt the nation to install its first McDonald's. Aim for October or November, when the weather transitions from Nice to Extra Nice. -- Kastalia Medrano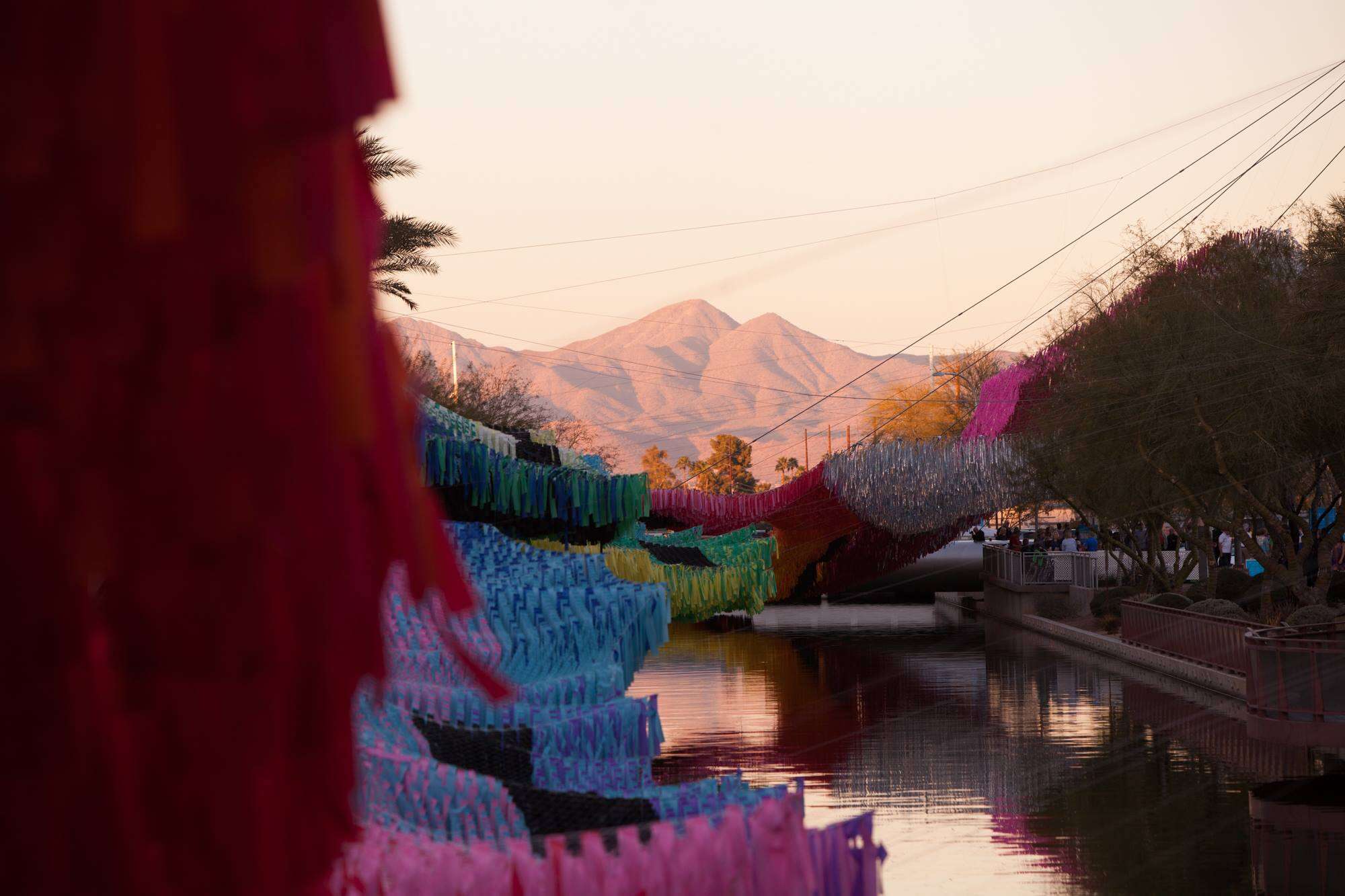 Scottsdale, Arizona
Why you should go: Head to Scottsdale between October 21 through November 21 for Scottsdale Contemporary Month, when the city becomes a hotbed of art, film, design and architecture events. (This is, after all, where Frank Lloyd Wright built his winter home and had his studio). Think artist talks, bike tours, arts and crafts. And, of course, beer. Always beer. There's no shortage of good, affordable places to eat and drink while you're in town, including Starlite BBQ, a casual barbeque joint in Old Town with gluten-free and vegan options, and Blue Clover Distillery a family-owned bar and restaurant that makes its own vodka.
Why you should go right now: Canal Convergence, a citywide project with 10 large-scale public art installations, is reason enough to visit. But summer and fall are also a great time to book cheap fares and get discounted hotel rates, which get slashed in the off-season. And come November, a warm escape to the Sonoran Desert is going to look pretty good. Some of the festival highlights include "Electric Desert," an immersive projection mapping project at the Desert Botanical Garden. At night, the Arizona landscape comes alive with light art and music by video artist Ricardo Rivera and Klip Collective. Movie buffs will want to make time for the Scottsdale International Film Festival, which runs in early November. It's a cheaper alternative to Tribeca, without the attitude. -- Jennifer Mattson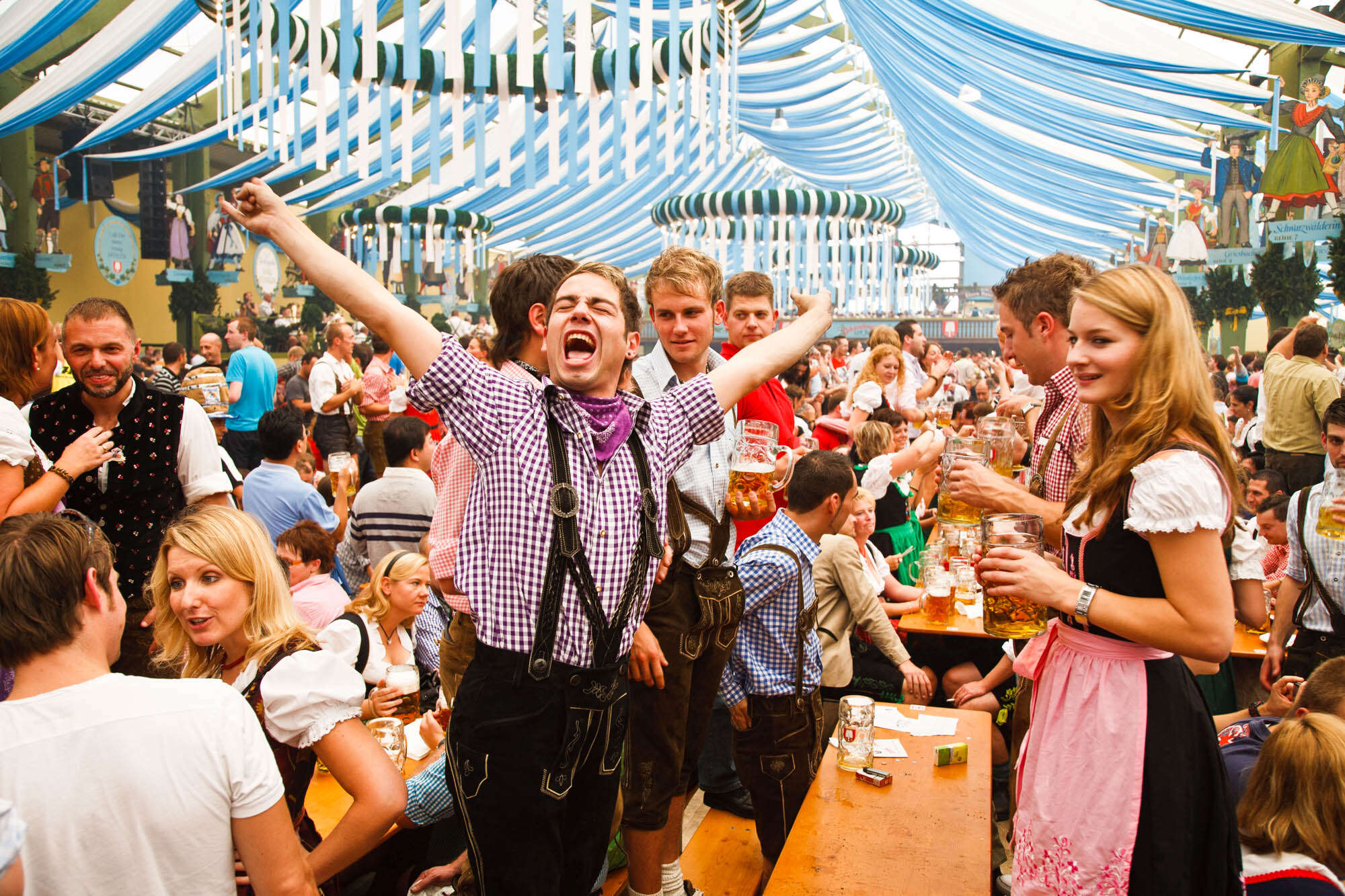 Bavaria, Germany
Why you should go: In the great schoolyard of the world, Bavaria's the Prom Queen kid that everyone else is jealous of: devastatingly beautiful, impressively athletic, and cultured enough that you can introduce her to your parents. The capital, Munich, is its urban heart. Venture further and you'll find chocolate-box villages and fairytale castles set against the snow-capped Alps. The big-hearted locals bubble with bravado and an independent spirit that draws comparisons with Texas -- it's got the bahn-side wildflowers, too, and a healthy obsession with leather (just in lederhosen pants, not cowboy boots). And then there's the beer, oh the sweet, sweet beer. It's everywhere, and get this: even the airport has its own brewery.
Why you should go right now: Bavaria's a state for all seasons, but go in late summer for balmy evenings in bustling biergartens and refreshing dips in glassy mountain lakes (Stanbergersee and Tegernsee should be top of your list). Now let's talk festivals. Keep it classical at the month-long Wagner festival in Bayreuth in August, and in September, indulge your secret LARP fetish at Europe's biggest medieval bonanza in Selb. Next up, Oktoberfest -- go big in Munich but don't be fooled by name -- it actually starts in late September, and the hangover thrums well into November. Winter brings a blanket of snow over the forests and peaks, and plenty of powder for the slopes. Most magical of all is deepest, darkest December, when town squares are alive with log-cabin Christmas markets (here's looking at you, Rothenburg) and the crisp air is filled by the smell of sweet glühwein. -- Jonathan Melmoth
Nebraska
Why you should go: Look, I'm just as surprised to be making this recommendation as you are to be reading it, but Nebraska is fun, and that's the tea. The state is in the throes of both a brewery boom and an eco-tourism boom, meaning you can spend your morning riding around in an ATV and having a bison calf lick your hand at Comstock Lodge (yes, this is both ethical and safe) and your afternoon sampling, say, the Ass Blaster beer at Bootleg Brewers, or apple wine at Niobrara Valley Vineyards if that's more your thing.
Why you should go right now: It's summertime, bitches. Nebraska boasts that it has the most river miles of any state, and it rocks lots of river-related activities only available between Memorial Day and Labor Day. Have you ever been tanking? (State specialty: floating down a languid river in a giant circular horse trough with several friends and a cooler of beer.) Neither had I, and it is now my favorite thing. Nebraska summers also see such festivals as the Wayne Chicken Show, the Popcorn Festival, and the Nebraska Star Party. You know what Nebraska summers do not have? Humidity. I am, as I write this, back in New York and looking down the barrel of two solids months of Swamp Ass, and if I can't tube down the Niobrara River to hang out underneath Smith Falls, you must do it for me. -- Kastalia Medrano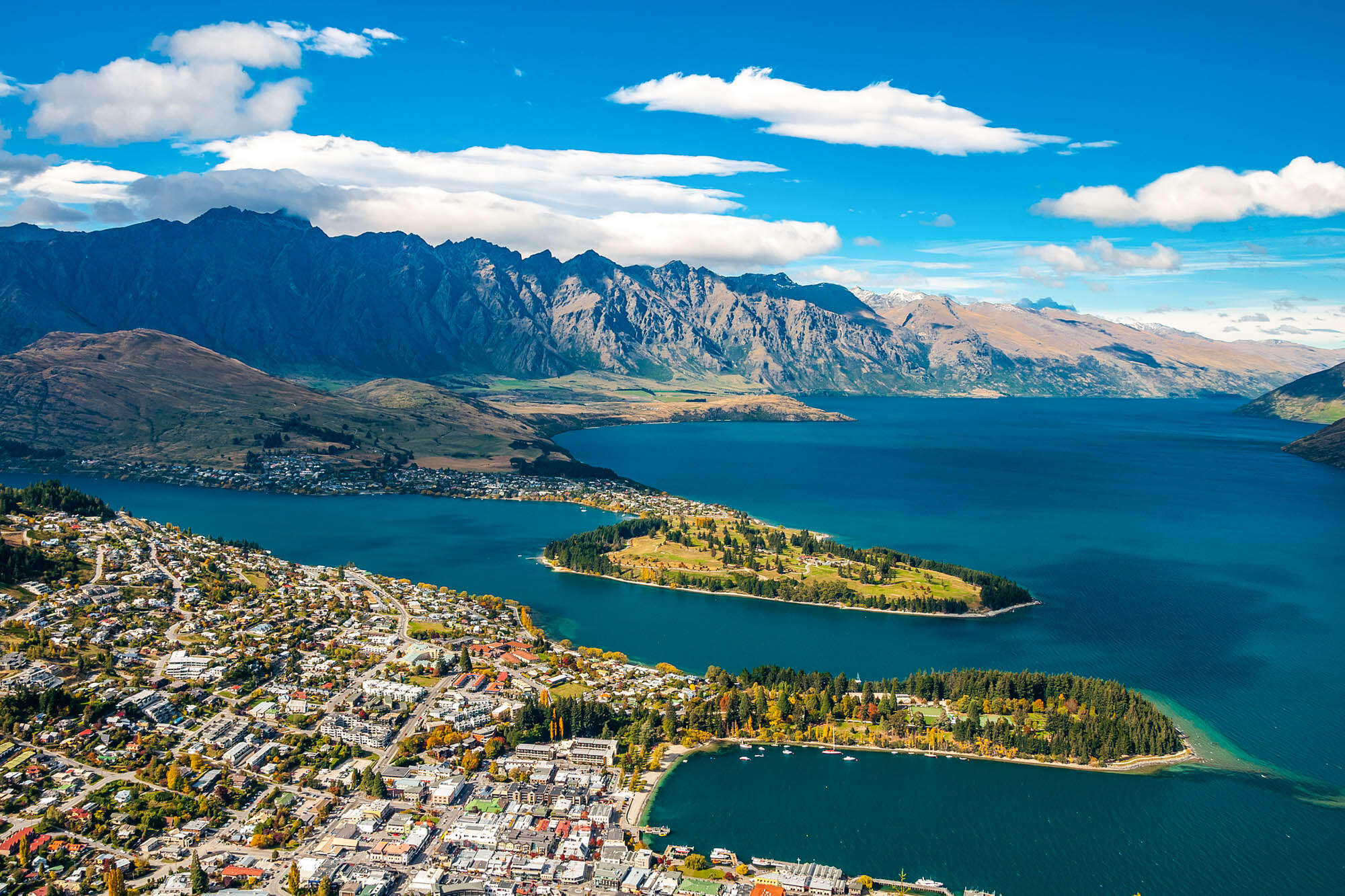 South Island, New Zealand
Why you should go: Hidden away in the South Pacific, it's paradisal, the perfect place to get away from drama, unplug and reconnect with one's self. It's designed for it too, what with its rugged coastlines and dramatic mountain ranges and lush, rolling farmland full of cows and sheep and rural idyll. You can swim with dolphins in the wild, go on a nature safari in private land, climb a 420-foot waterfall, hunt for the elusive kiwi under a Milky Way-smeared night sky, and then sleep in a luxury lodge where Meghan Markle's brother-in-law almost stayed the night.
Why you should go right now: Well, it turns out the seasons in the Southern Hemisphere are flipped so that while we're busy bundling up for the winter, they're gallivanting about in green fields and sunshine. Seasons aside, New Zealand is the place to go right now: Air New Zealand is set to launch a three-times weekly, non-stop service between Auckland and Chicago's O'Hare, servicing both the Midwest and the East Coast. Places like Kaikoura and Christchurch, which were heavily damaged by the 2016 earthquake, are finally bouncing back with hip restaurants and shopping centers. The newly launched, environmental-friendly PurePods, which take sleeping under the stars to a whole new level, are also gearing up to open new nature-immersive pods before the year is up. And on the slightly trivial side, the Mission: Impossible Fallout crew shot a bunch of their epic helicopter scenes in Queenstown. Choose to accept it. -- Michelle Rae Uy
San Antonio, Texas
Why you should go: San Antonio has range. It retains a small town feel despite its ranking as the seventh largest American city, mostly because of its scattered population. Further afield, you'll find adventures like 20 million bats emerging from the Bracken Cave, a brisket taco at Garcia's, and unparalleled roasted birds at Pollos Asados Los Norteños. The River Walk has earned a rap as a haven for chain restaurants, but it's not without its unique charms -- like weekend brunch on the patio of Las Ramblas, overlooking Marriage Island, a go-to spot for proposals and, well, ya know. Or taking in a John Wayne Warhol at the Briscoe Western Art Museum. Or having dinner at Restaurant Gwendolyn, which is served without the usage of electrical machines. Or imbibing a local brew at the longest bartop in Texas at the Esquire Tavern. And, hell, you can drink a beer anywhere along the water, even on one of its ever-present riverboats.
Why you should go right now: If you visit San Antonio this year, the number "300" is ubiquitous. It has nothing to do with a fever dream Spartan war film: San Antonians are marking its tricentennial with everything from the restoration of the historical San Pedro Creek to a mariachi showcase, making this a particularly lively time to visit. The disarmingly amiable locals excel at just throwing great parties, whether bar-hopping the idiosyncratic watering holes of St. Mary's Strip, or stretching out on the sprawling patios of the Cherrity Bar (all profits go to charity) or the aptly-named Friendly Spot. It's their 300th birthday, man. Come get in on the action. -- Colin St. John
Puerto Rico
Why you should go: Maybe you're worried that Puerto Rico is not ready for you, that the best way to support your fellow Americans as they struggle to recover from Hurricane Maria and government neglect is not to get underfoot. Good news: Puerto Rico is ready for you, and tourism is more than just a way to boost the island's economy -- it's vital. You don't even need a passport. Wander through Old San Juan, one of the many (many) regions you'll find fully tourist-ready. Take a walking tour of the world's largest premium rum distillery. Take a kayak tour of a bioluminescent bay under a new moon. For a day trip within your actual trip, catch a quick boat ride to the nearby island of Culebra and snorkel off some of the most pristine beaches you'll ever see.
Why you should go right now: As of June 1, El San Juan Hotel is once again open for business, and a number of others are set to follow in the next few months. June 23 is La Noche de San Juan -- locals across the island congregate on the beach of their choice to party in honor of Saint John the Baptist. At midnight, everyone walks backward into the ocean and throws themselves in, still backward, which is the best and also only kind of trust-fall in which I care to participate. 2018 will continue to be filled with horrible shit, and you will want to help beyond just donating to the ACLU but not know how. This is how. -- Kastalia Medrano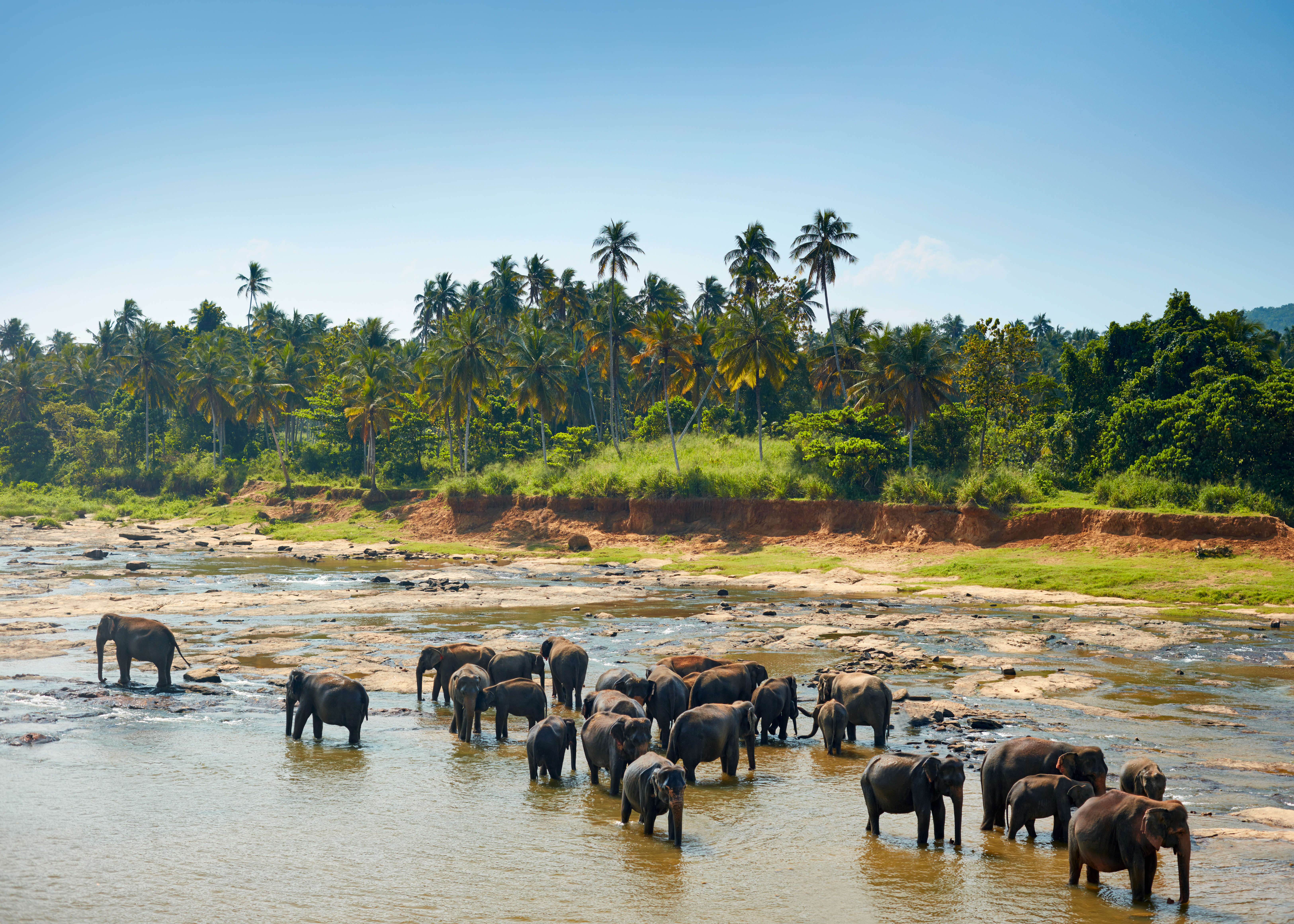 Sri Lanka
Why you should go: Drive along Sri Lanka's ocean-hugging highway and try not fall in love. Empty beaches stretch out forever, fishermen and their boats chill under coconut trees, and white-clad Buddhists spill from sacred temples like clouds. Traveling around this island nation can be rugged and harum-scarum, but it's that lack of touristy infrastructure and development that plants incredible surprises from coast to coast -- glimpsing elephant herds rambling around Yala National Park or a 6am wake-up from monkeys raving on top your jungle hut.
Why you should go right now: Almost a decade after the civil war's end, Sri Lanka is in a growth spurt. Large swells of foreign investment are crashing in, guaranteed to buff up this South Asian diamond in the rough. While an infrastructural uptick would be ace for locals and visitors alike, there are worries about how rapidly change is breaking -- especially in the tourism industry, which accounts for a sizable chunk of the Sri Lankan economy. Will the island soon become laden with tourist traps in a similar fashion to neighbors like Thailand and the Maldives? Go see it yourself before it turns, and support locals before the chains descend on the place. -- Barbara Woolsey
Glasgow, Scotland
Why you should go: For far too long, Scotland's largest city has been upstaged by the beguiling landscape and Harry Potter enchantment of Edinburgh, its seductively cosmopolitan older sister. Just 50 minutes apart, Glasgow shows more brashly authentic side of Scotland, with stronger accents and harsher weather. Its unpolished Trainspotting reputation and post-industrial grunge have kept it on the tourism backburner, despite evolving into one of Europe's creative powerhouses, a transformation dubbed the "Glasgow Miracle." It's a contemporary arts mecca, rooted in the famed Glasgow School of Art, and a UNESCO city of music with an average of 130 music events each week. An always-buzzing nightlife (with cocktail bars and warehouse parties taking over) and inventive culinary scene owe to the abundance of creative types and students attracted to the more affordable lifestyle than Edinburgh's.
Why you should go right now: Glasgow's events calendar is always packed with festivals and concerts. Even so, 2018 is exceptional. The city is commemorating the 150th birth anniversary of Glaswegian renaissance man Charles Rennie Mackintosh, and his world-renown architectural and artistic achievements. In August, sports lovers will flock to Glasgow for the inaugural European Championships -- that's 11 days of multi-sport events, with its very first opening ceremony (they're calling it The Great Big Opening Party) taking place in George Square. And if sports isn't your thing, the Pizza & Prosecco Festival is sure to be the most Instagrammable event of the year. -- Paul Jebara
South Dakota
Why you should go: Because you love unfettered Americana and natural beauty in equal measure. South Dakota is only a flyover state if you're viewing it from 30,000 feet. On the ground, it's teeming with emerald-green hills, free-roaming buffalo, and Native American lore. Plus, there's a thriving craft-beer and cocktail scene -- looking at you, Rapid City -- with enough gastro-pubs and breweries to provide ample pit-stops between all the nature-gazing you'll do. For starters, get to Badlands National Park for a glimpse of Tatooine. The Pinnacles Overlook makes for particularly striking sunsets, especially when the coyotes come out to serenade the orange-to-purple sky. Or, if getting lost in boundless acreage of forest is more your speed, there's Custer State Park, where you can expect to see bighorn sheep and bison up close.
Why you should go right now: After a seemingly endless winter to start the year, this is your mild, Americana-drenched summer road trip destination you'll tell your grandchildren about one day. Yes, there's Mount Rushmore, which is decidedly worth about 15 minutes of your time. To be frank, you'd be better off hiking Crazy Horse: The face of the legendary Oglala Lakota war chief is carved into a cliff some 6,000 feet above sea level, and unlike our dead presidents, you can gape at his big, imperious mug up close. There's also the Sturgis Motorcycle Rally, happening August 3-12, in which a stampede of Harleys descends on the Black Hills, unleashing clouds of exhaust mere minutes away from Mount Rushmore, Crazy Horse, and Custer State Park. -- Sam Blum
Sign up here for our daily Thrillist email and subscribe here for our YouTube channel to get your fix of the best in food/drink/fun.