Some carriers have improved your proposed travel experience this year -- by merging, buying newer planes, and throwing things like WiFi onboard. But more often than not, they've raised eyebrows with unreasonable and flat-out stupid ideas. Here's the shortlist for 2013.
Recommended Video
Take a Trip on These See-Through Kayaks and Explore the Water Without Going Overboard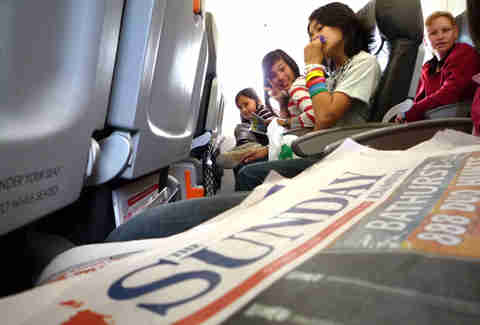 5. Kids-only section of the plane
Recognizing that few travelers want to sit next to crying babies, the horribly astute, Singapore-based Scoot Airlines unveiled a kid-free section in August. The only problem with the new five-row "ScootinSilence" zone is that it doesn't have a wall (!!!) separating it from the rest of the plane, so you'll still hear kids wail. After paying an extra $14 for the privilege.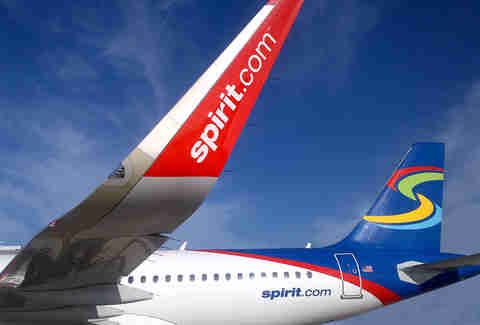 4. Spirit Airlines' new credit card… among other things
We'd like to know what the millions of people flying Spirit Airlines are smoking. The nickel-and-diming is ridiculous (they make 38.5% of their income from fees), the service is notoriously sloppy, and their new credit card program (launched this year) is hopeless. Seriously. Customers are charged award redemption fees, and the redemption chart is ridiculously complicated. They literally have never had a good idea, so we're not surprised they were the only American carrier on the top 20 worst-rated airlines in the world (according to SkyTrax), and Consumer Reports' Worst Airline in America.
3. Hello Kitty plane comes to America
No, really. A full-on, legit Hello Kitty-themed Boeing 777 made its inaugural trip to the US -- arriving at LAX from Taiwan -- in September. Um, thank you Eva Air?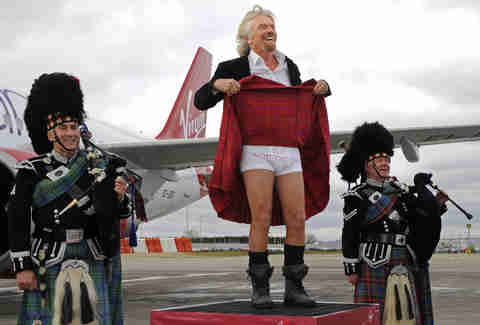 2. Live entertainment on Virgin Atlantic
While the idea probably sounded genius when pitched to Richard Branson, the London-based carrier's decision this Summer to add a live stand-up act and gig to domestic flights might not've been completely fleshed out. Just throwing it out there, but what if passengers don't like bands that cover Air Supply? What if the comic is painfully unfunny? What if someone just wants a bit of peace in the sky? #PRfail