Director Billy Corben's No-Bullshit Tips on How to Do His Hometown of Miami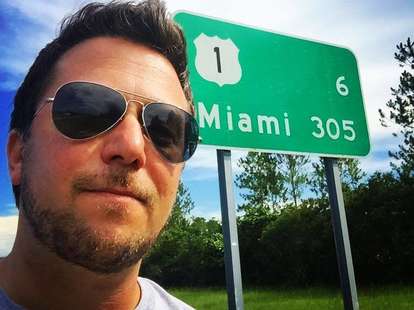 Billy Corben

| Courtesy of Billy Corben
Billy Corben

| Courtesy of Billy Corben
If you're even thinking of being in Miami, check out the rest of our DestiNATION: Miami guide. It's stacked with expert advice from locals on what to eat, where to drink, and what to do.
What's the best advice you can give to anyone visiting Miami?
Corben: Throw out all the lists and know what you're personally interested in. Yeah, you can go to all the places that people say you have to go -- LIV or whatever. But you also have to say, "What am I actually interested in doing while I'm here, that's actually going to be fun?" You're a different person than these people standing out in front of a club trying to get in. So realize you have your own unique tastes.
The psychological phenomenon with Facebook, where people are curating the best part of their life, and making you depressed about your life? Miami is that in 3D. There is a worse-than-50/50 chance you're gonna leave feeling awful about yourself and your life -- and Miami -- if you try and go to those "hot" places, and that's terrible. Who wants to do that with their limited time here?
I encourage the anti-Studio 54 effect: If you see a giant group of people gathered outside a place, don't go into that place. Anything you hear is "hot," "trendy," or "essential," those are the first places I'd say avoid if you want to guarantee a good trip.
Why do you think so many places in Miami are overhyped?
Corben: Look, I'm cool with saying nice things about a place, or convincing people they should go there, but once you go and think it's terrible, but still encourage people to go there, that's a level of bullshittery that's only in Miami. It's off the chart. Like maybe you couldn't convince me this is the greatest restaurant or club in the world, but you can convince everyone else in Miami. And people don't wanna be the one person in their group of friends who says a place isn't great, so it's a level of delusion that is indigenous to this market.
People are afraid to speak up and say they don't agree. You're sitting there eating basic fried chicken, or a pulled pork sandwich or shrimp or something, and everyone around you is saying, "This is DOPE, bro," and I'm thinking, "Are you eating the same food I am?"
Where would you suggest to eat that's not overhyped?
Corben: It's all about what you want to experience. People ask me what to eat, I say what area are you in, and are you willing to travel, and what type of cuisine do you like to eat.
If you're near the airport and have time, go to the Latin Café 2000 on Le Jeune and get the ropa vieja empanada. It's the only location they have it at and it's un-fucking-believable
Blackbrick is great. I don't know if anyone in Midtown knows how lucky they are to have Blackbrick there, because Midtown. It's a little pricey for what it is, though. If you want good Chinese cheap, go to Sang's in North Miami Beach on weekends or in the morning, or Tony Chan's. They have a full dim sum menu now for the entire day.
Certainly Blue Collar, which is in an old drug/hooker motel and is the ultimate Miami dining experience. And if you have to eat in South Beach I'd say NaiYaRa, Continental, and the Drunken Dragon.
Le Tub if you lose a bet and you're in Hollywood Beach. Shivers in Homestead for barbecue, which I don't love but unfortunately our best barbecue in Miami is in strip club parking lots.
Where are the places you'd send people to drink?
Corben: I'm really bullish on the 71st-79th dive bar crawl -- I feel like this is a very authentic Miami Beach experience. You've got Happy's Stork, Shuckers, On the Rocks, Sandbar -- not the one in the Grove but the one in North Beach, where they actually have sand on the floor. These are all like authentic Miami Beach locals spots. At the end you've got Ito, which is short for Mojitos y Cafecitos. It's the new bar at the Days Inn on Ocean Terrace, and it's FANTASTIC. They call it Cuban fusion. It's impossibly good food, you're out there, you're on the water, the dunes are right there, and parking is free after 6.
I also send people to Bowl Bar in Little Havana. Gramps if you have to be in Wynwood. Round Table Bar in North Miami, where you literally have to look up at a security camera and get buzzed in.
How would you tell someone to have a big night out in Miami?
Corben: Make those nights for yourself. Miami is so much about your friends, the company you keep, and the people around you. So when you bring your friends, it's like a blank slate, and the night is what you make of it. Any of these places I've mentioned are blank slates, so you bring the fun, you're the show, you make the difference between a good night and a bad night. Don't make a big thing about where you go, just who you're with.
Where should visitors go that they might not think to?
Corben: Most Miami Beach tourists don't think to go north of about 50th St, but North Beach is really cool. It's a legit community with great dive bars and great local spots. I love Ocean Terrace. It's like a little Ocean Drive, about two blocks long, north of the park. There's a flop house there, some shuttered hotels -- it's more like Ocean Drive circa 1985.
I love the O Cinema at the old Byron Carlyle Theater. It was shut down for years, and now there's an arthouse cinema that's breathed new life into what used to be a very dead area. Nayib Estefan does a weekend event at 11:30pm where he shows movies like Die Hard or Scarface on 35mm. It's fucking outstanding. There's no place else in Miami Beach that does that.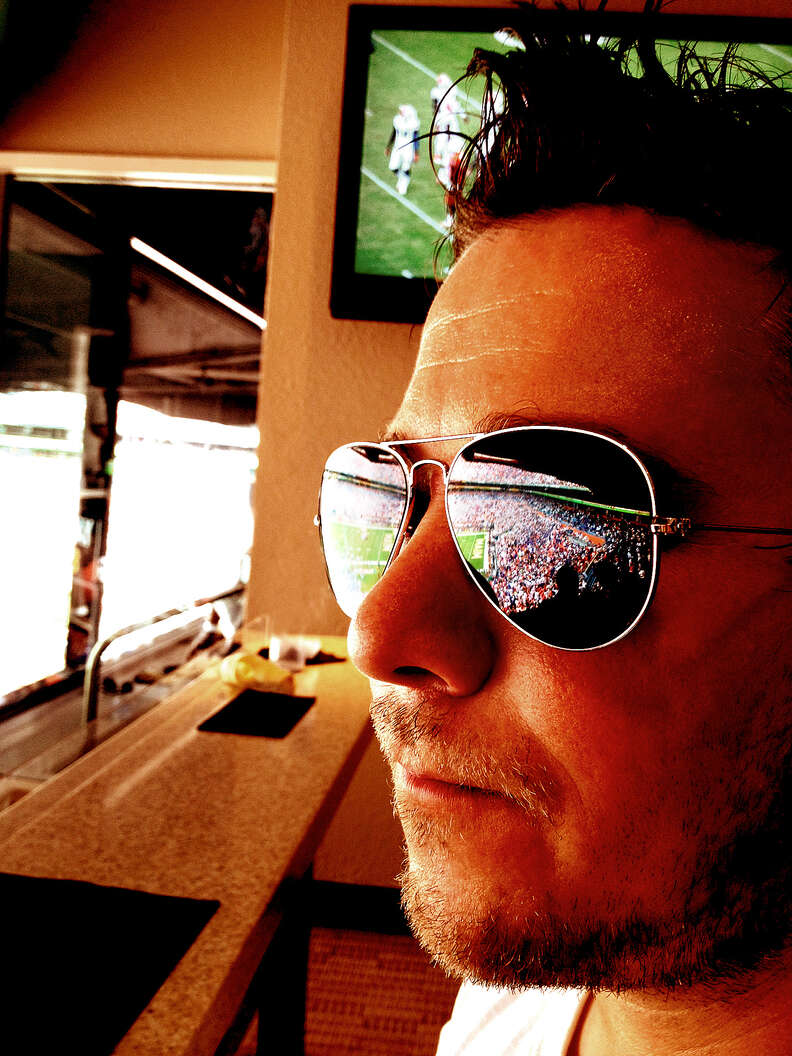 What are the biggest mistakes people make when they come to Miami?
Corben: People come here and say, "I'm going to go out and actively pursue an evening of overpaying to feel shitty about myself." Now, that doesn't sound like a lot of fun, but it sure sounds like Miami. You can go to great places and have a great time without feeling like an asshole because some bouncer looked at your shoes and said, "Not in here with those, you're not."
People are gonna go to Ocean Drive. I don't know why. Maybe if you want to buy crack at 9am that's a benefit, but you can't talk people out of it. I guess it's part of the experience. But seriously, anything is better than Ocean Drive. I would drive through Liberty City to get a taste of Miami before I'd go there.
If someone only had one day in Miami, what should they do?
Corben: I would do a crazy day. Watch the sun rise in Miami Beach then do a Cuban breakfast. Take 79th St through Little Haiti, then work your way down to the Tamiami Trail. Head through Kendall (it's like a real place now; they have indigenous restaurants like Finka), go through Big Cypress and the Everglades and have stone crabs in Everglades City. Maybe stop at Clyde Butcher's along the way, or the Miccosukee casino for the surf and turf, which used to be awesome and cheap. You'll never forget that, especially if you see palmetto bugs the size of my head. Then end the day and watch the sun set on the beach in Naples.
Then you get to see all of South Florida. "Miami" isn't just Miami -- it's South Florida, so you gotta see all of it going east to west. You start in Little Cuba, go through Little Haiti, then into Kendall which is a country in and of itself. Go into Everglades, which is pure Florida cracker redneck, and end up in Naples, which is old AF. And by the end of the day, you've experienced everything.
Sign up here for our daily Thrillist email, and get your fix of the best in food/drink/fun.
Matt Meltzer is a contributing writer for Thrillist who lives in Miami.
Follow him on Instagram @meltrez1.