Situated on the edge of the Uyuni Flats in Bolivia, Palacio de Sal (which translates to "Palace of Salt") is perfect for well-seasoned travelers: the hotel's made up entirely of salt. It was originally constructed in the mid '90s, and was recently re-opened (after a brief closure) with 16 unique rooms, a spa, whirlpool baths, and naturally, a saltwater pool.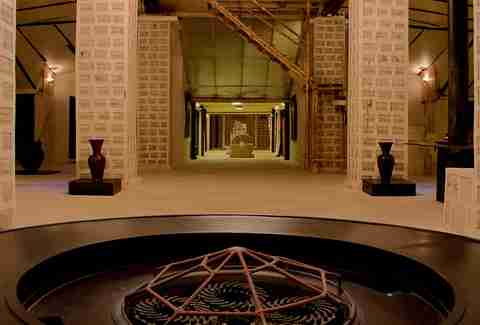 Enter the lobby and be instantly transported to what vaguely resembles a Mortal Kombat level... so don't be frightened when the concierge shouts "Get over here!", and proceeds to politely show you to your room.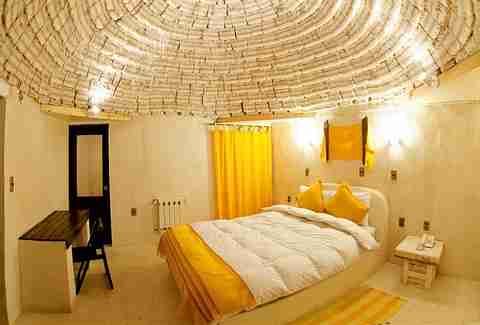 No joke -- everything is made up of salt. From the beds, to the nightstands, to the desks, to the looks you'll receive from those jealous of your awesome trip to Bolivia.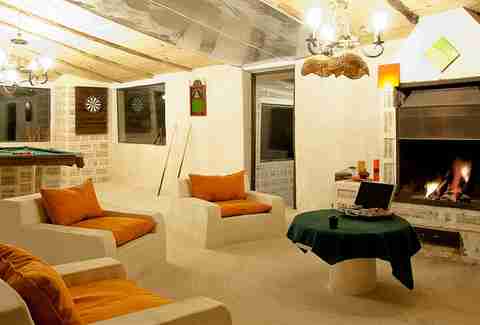 Because there really isn't that much to do out on the world's largest salt flat, Palacio hooks up entertainment in the form of darts, billiards, and what appears to be poker... but could very well just be a table with a briefcase on it.
Freaky wall-tasters be warned though -- Palacio enforces a very strict "no licking" policy, as its walls are much like the outer shell of a Tootsie Pop, where after enough licks you'll surely end up in... the insane asylum. For licking walls. You weirdo.