Ever dream of owning a Spanish castle? Well, now you can.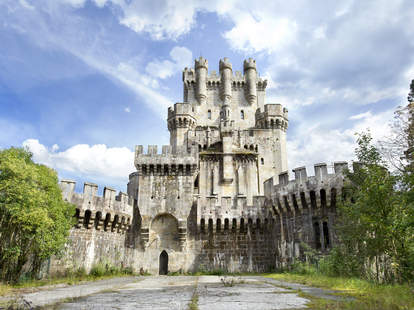 Finally, your chance to live like a king. An old castle in Spain's scenic Basque Country is officially up for auction.
Built in a giant park in the small town of Gatika just outside of Bilbao, Butrón Castle's been home to Spain's richest lords since the 13th-century. And now the stunning national monument could be yours, assuming you have $4.5 million -- that's how much bidding's started at -- stuffed under your mattress.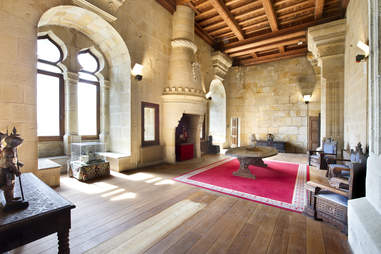 BNP Paribas Real Estate
The 25,833sq-ft, Romantic-style castle has five floors, four towers, a mezzanine, a water well, fireplace hall, wine cellar, library, chapel, a dungeon (!!), but, strangely, just two bathrooms. Yes, $4.5 million and guests are still gonna have to use your shower.
BNP Paribas Real Estate
However, having undergone numerous renovations during its history, at least the castle is fully heated and has electric lighting throughout.
BNP Paribas Real Estate
Interested parties, like yourself, can submit bids on the castle's website until October 21, right here. 
Chloe Pantazi is an editorial assistant on Thrillist's travel team. She is now adding owning her own wine cellar to her life ambitions. Follow her to the Chianti on Twitter at @ChloePantazi.