The Most Dangerous City in America Is...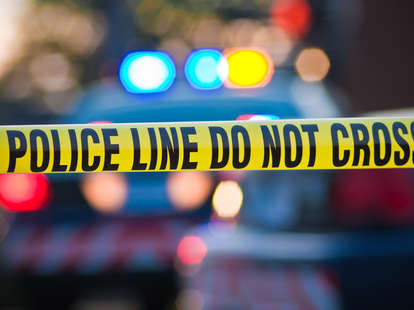 Name a big city, and there's likely a cop show spinoff set there. But so far, NCIS and CSI haven't set up shop in the country's most dangerous city. Hell, they haven't even scratched the top 10 most dangerous... well, not yet, anyway. Give it a few months. So what city's the most violent in America?
Camden, NJ.
According to a new report by data analysts Neighborhood Scout, a staggering 1 in 39 Camden residents risks becoming a victim of a violent crime, defined by the study as murder, armed robbery, rape, and assault. The rankings come from the number of physically aggressive crimes reported to authorities per 1,000 residents in cities with more than 25,000 residents.
Chester, PA, in New Jersey's neighboring state, was named the second-most dangerous metropole, and Detroit, MI, which has previously been named one of the most violent cities in the world, took third place.
Michigan overall looked pretty bleak, with Saginaw and Flint also appearing in the top 10. New Jersey was the only other state with multiple cities at the top of the list, with Atlantic City joining Camden as the eight-most dangerous city in the country.
Keep your eyes peeled for "CSI: Flint" and "NCIS: Chester" in your local TV listings. Or, if you live in any of these 10 places, just keep your eyes peeled in general.
10. Memphis, TN
9. Wilmington, DE
8. Atlantic City, NJ
7. Flint, MI
6. Bessemer, AL
5. Oakland, CA
4. Saginaw, MI
3. Detroit, MI
2. Chester, PA
1. Camden, NJ