Toronto Is Making a Play to Become North America's Cannabis Capital
The Canadian city is positioned to become the Denver of the Great White North.
Toronto's soon to be Canada's answer to Denver.

| Emily Carpenter/Thrillist
Toronto's soon to be Canada's answer to Denver.

| Emily Carpenter/Thrillist
Author's Note: A lot has changed since this story was first reported in early 2020. (Don't worry, weed is still legal in Canada!) Unfortunately, the experiences component of Toronto's cannabis industry has taken a major hit due to the pandemic, and at least two of the businesses mentioned in this story—Vapor Central and Underground Cafe 420—have closed permanently. When the dust settles, we're sure cannabis experiences like cooking classes, supper clubs, festivals, and comedy clubs will return. In the meantime, check out this guide for best dispensaries, munchie-busting restaurants, and the lowdown on all things cannabis in Toronto.
On October 17, 2018, Canadians from coast to coast fired up comically large joints to celebrate becoming only the second nation to legalize recreational cannabis.
Many assumed Canada would quickly become one great-big version of Denver. But things didn't quite pan out that way. Edibles and oils were still illegal. Smoking lounges, too. A small number of dispensaries couldn't keep up with demand, and the supply ran dry within days. Most people went back to their old-school dealers.
So when I returned to my native Canada and relocated to Toronto after traveling the world last year, I braced for disappointment. Upon arrival, I discovered Toronto's cannabis culture isn't at all what I expected: It's great.
In Toronto, I can walk down the street and see people merrily smoking joints without fear of consequence. I suddenly have more cannabis flower and edibles than I know what to do with. Every weekend (before the COVID-19 pandemic) featured an abundance of cannabis-related events, from festivals to THC-infused dinner parties.
"I think Toronto is really the epicentre of modern cannabis culture."
A dozen authorized dispensaries (and a few unauthorized ones) operate downtown, with most adopting delivery and pickup options to keep spirits up amid the pandemic. On good-weather days during more normal times, Trinity Bellwoods Park and the aptly named High Park are flooded with enlightened locals basking in nature, tossing discs, and digging into global cuisine. Cannabis has woven itself into the city's everyday DNA.
"I think Toronto is really the epicentre of modern cannabis culture," said Paul Weaver, an American immigrant and head of innovation at Canopy Growth, Canada's largest cannabis company. "It takes the best of (British Columbia) cannabis, takes the best of urban nightlife, and puts the two together."
I met Weaver over drinks and joint-rolling lessons at the opening of a new Tokyo Smoke dispensary in February. There, he decreed Toronto might be the best place in the world to get high, thanks to the combination of incredible food, world-class arts and culture, easy explorability, and a community of people pushing the cannabis lifestyle forward.
"In Toronto there's a lot of very smart entrepreneurs that are very passionate about cannabis that have a lot of people willing to buy into that passion," Weaver said.
Stepping out into the city, it's easy to buy into this narrative.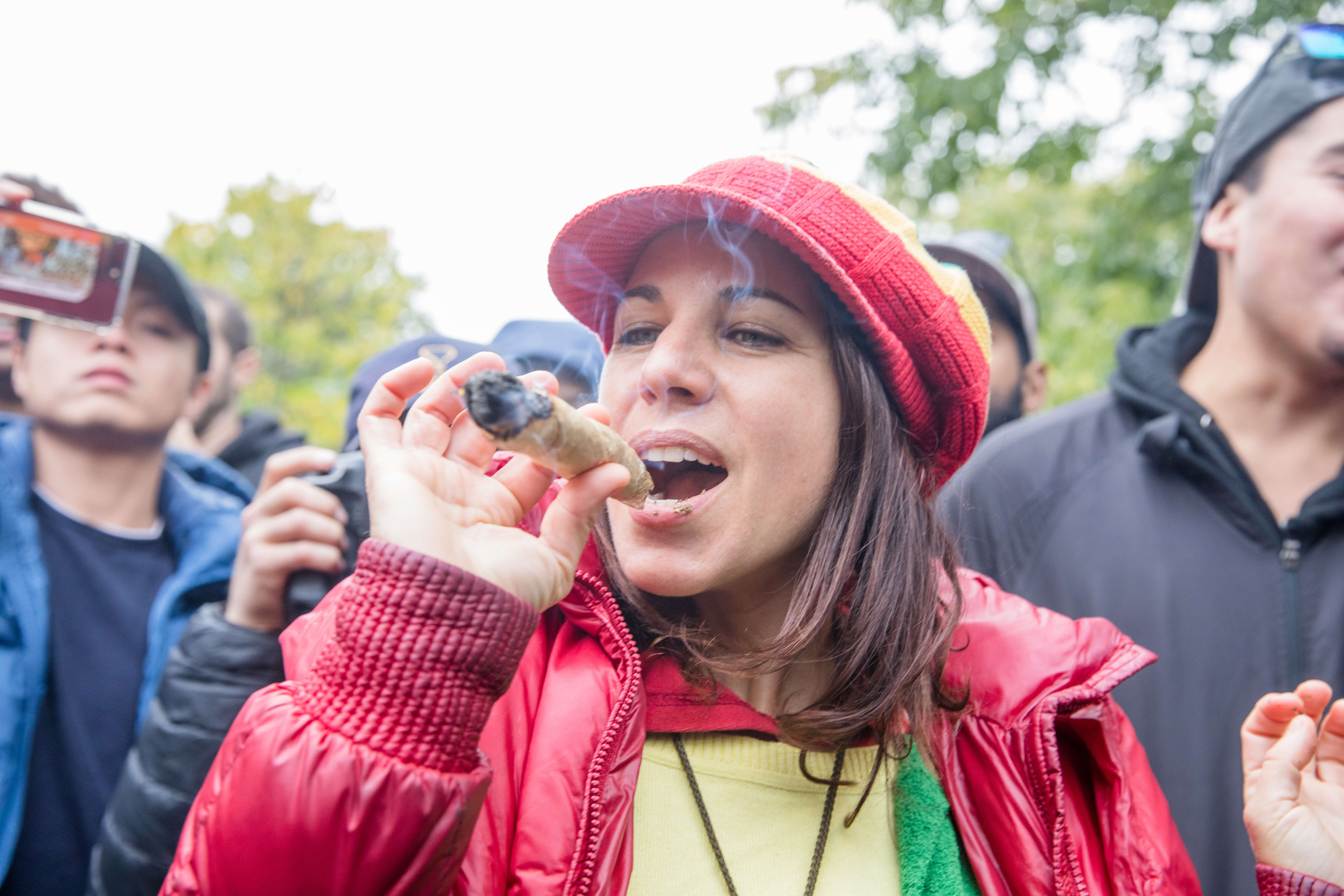 "You bring some cannabis?" called out a man in chef's clothing. I had just showed up at Cannabis Cooking Company, a few weeks before the pandemic brought the world to a standstill. The nondescript unit in a downtown office building facing the CN Tower caused some confusion. The question assured I had found the right place.
"Yeah, I got some," I responded, still in disbelief that I'm legally allowed to say that.
Over the next three hours, executive chef Brent Leitch and company co-founder Josh Tuck taught eight twenty-somethings different methods of making THC-laced oil and explained how cannabis can infuse with fat, alcohol, sugar, and vinegar.
"Tell me any dish. I'll tell you a way that you can infuse it and make it delicious," said Leitch, a veteran of Toronto's culinary world who formerly worked in a Michelin-starred restaurant in Sicily.
Cannabis Cooking Company is among a handful of food-centric classes around Toronto. At this point, THC-infused restaurants are forbidden; current laws say you can't serve cannabis in food unless guests bring it themselves or if it's a private event. One such event is the ByMinistry upscale supper club, where five-course dinners go for $100 to $150 a pop. Another involves cannabis-infused pancakes and curated Saturday morning cartoons in a mystery host's living room (check Artery to see when that event is happening).
Tuck believes rules will be relaxed soon, opening the path to lounges and restaurants in Toronto. Until then, the company wants to destigmatize cannabis for anyone who's still on the fence. So far, clientele at Cannabis Cooking has ranged from young enthusiasts to an octogenarian trying cannabis for the first time.
"We think if we can educate you on how to dose it and consume responsibly, we can make it normal. That's our goal," Leitch said.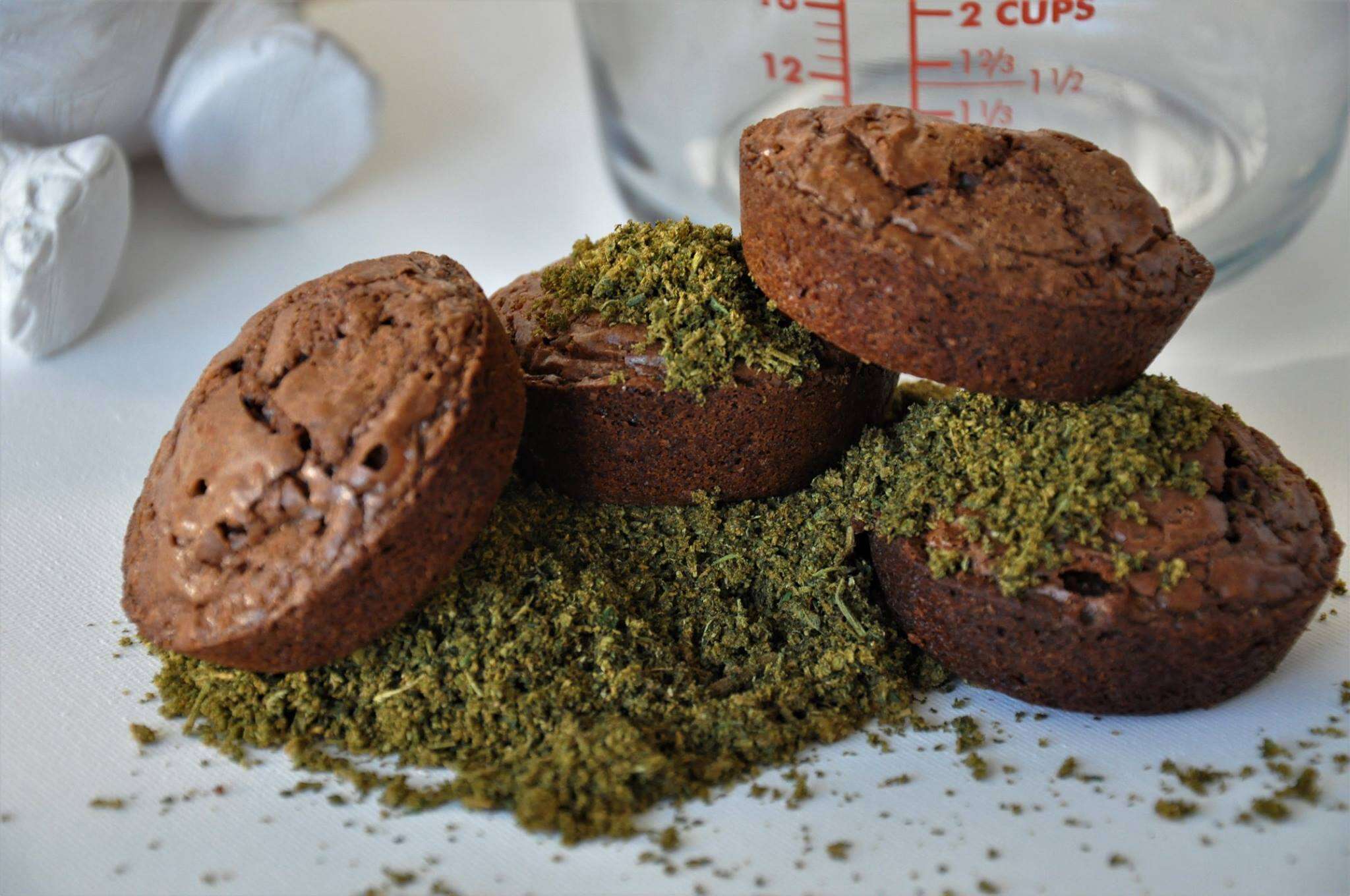 Legalization might be broadening horizons, but it's also caused some old-school stalwarts to adjust. From 2006 to legalization, Underground Cafe 420 was the place for getting high in Toronto because, for some unknown and ultra-chill Canadian reason, it never got shut down by the police. It was a new law prohibiting smoking indoors—designed to curb cigarette smoking—that forced the comedy club to cease being a de facto hotbox.
While owner Joanne "Puff Mama" Baker now sends her clientele outside to smoke, she said her iconic club's cannabis-themed acts are as popular as ever. Last year, she said, a fire chief even stuck around for the show. "We're just sort of 420 friendly," said Baker. "We're not allowed to smoke inside anymore."
The smoking ban has caused other underground favorites to pivot. Kensington Market's HotBox Cafe is currently remodeling after years of indoor smoking, while Oasis Aqualounge, a water-themed sex club in a 19th-century mansion, has adopted a "cannabis friendly" policy while banning indoor vaping and smoking. But one location has skirted the issue to allow legal indoor smoking, and it might just represent a glimpse into Toronto's future dominance of the cannabis world.
I walked up the stairs of the dingy vape lounge for a comedy night and the smell of smoke immediately pummelled my nostrils. Vapor Central is the only place in Toronto where you can currently smoke inside. Entering requires a $10 cover and the completion of a questionnaire, but once inside, it's as if you've entered cannabis Shangri-La. Smokers casually sit around rolling joints, inhaling from the smoke-filled bag of a volcano vape machine and ripping bongs with aplomb.
How is this legal in a city where lounges have yet to become the norm? A clever loophole: Vapor Central lists itself as a scientific research facility.
"We don't want to be a research lounge," admitted manager Anthony Carnevale. "We want to be selling weed behind the counter."
Carnevale said the lounge—which hosts live music, guided painting, "stoner bingo" and comedy nights—attracts everyone from students working on their laptops to professionals stopping in for a dab to tourists looking for somewhere to smoke their store-bought cannabis, since it's illegal to do so inside their hotel rooms.
"When they walk in the door it's like 'how is this possible?'" he said. "They just want to have a fun day in Toronto without the hangover."
When I asked Carnevale to compare Toronto's cannabis scene with the ones in other Canadian cities like Vancouver or Montreal, he echoed what I'd heard from Weaver at the Tokyo Smoke event: Toronto is the best because of the sheer amount of things to do while indulging, including theatres and museums, major league sports teams (including the reigning NBA champs), and great restaurants.
Vape Central might just be a window into Toronto's future cannabis evolution. Ontario launched public consultations in February to gauge whether it should allow cannabis consumption in lounges, restaurants and cafes. If that goes through, there's a strong chance that Toronto will become North America's greatest destination for cannabis culture, if not the world's.

"We're not quite in the golden age, but we're right at the precipice," said Weaver.
Joel Balsam is a contributor for Thrillist.