Flights to These Cities Are About to Get Mad Cheap in February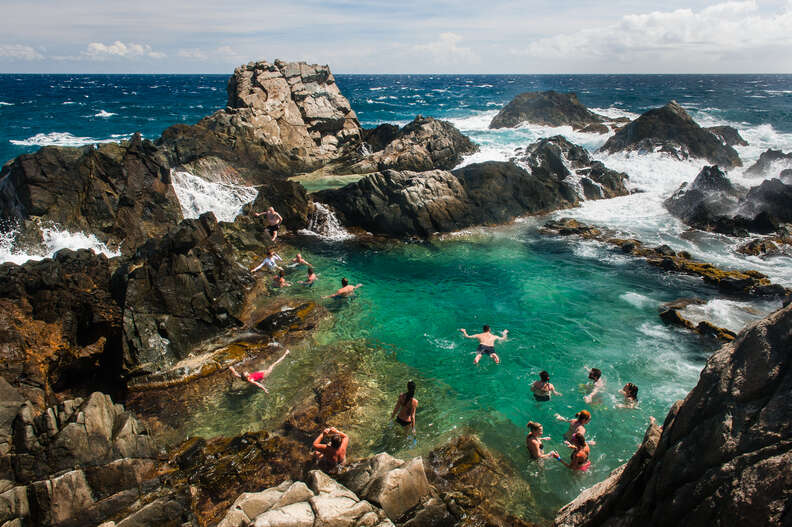 February is kind of the worst. It's cold (we realize not everyone lives in a frigid locale but, for the purposes of this article, February is cold) and in possession of some existentially depressing holidays, only one of which offers the remote possibility of a day off work. The move, then, is to escape -- preferably to someplace warm. And because the financial guilt of a spontaneous getaway is the last thing you need in an already emotionally charged month, we'll help you aim for somewhere cheap, too.
For that, we turn once again to our friends (just friends though; we're very alone) at one of our favorite travel apps, the always-handy Hopper. These folks crunch the numbers from millions of past flights to predict which future ones will be the cheapest and when. Here are the 20 destinations, both in the US and abroad, where fares are expected to drop the most steeply for February. May their warm climes thaw the frost off your cold, cold heart. Or stay icy this month -- those squares on the beach never deserved you.
Domestic
Okay so! There is a lot going on in New York City (down 34%) this month. NYC Restaurant Week is already in full swing and remains so through February 9. From February 6 - 13, it's NYC Fashion Week. February 9 means it's time for the Chinese New Year Parade, followed by dumplings. And if for any reason you're still looking for more to do in the midst of all that, the Westminster Dog Show will be held at Madison Square Garden from February 9 - 11. Winter in NYC is beautiful, you'll see.
MORE: Everything you need to know about this year's NYC Restaurant Week
1. New York City, New York -- $151 (34%)
2. Austin, Texas -- $194 (32%)
3. Atlanta, Georgia -- $138 (31%)
4. Fort Lauderdale, Florida -- $175 (31%)
5. Charleston, South Carolina -- $202 (29%)
6. San Diego, California -- $172 (29%)
7. Lihue, Hawaii -- $370 (28%)
8. Detroit, Michigan -- $174 (25%)
9. Louisville, Kentucky -- $261 (25%)
10. Charlotte, North Carolina -- $104 (23%)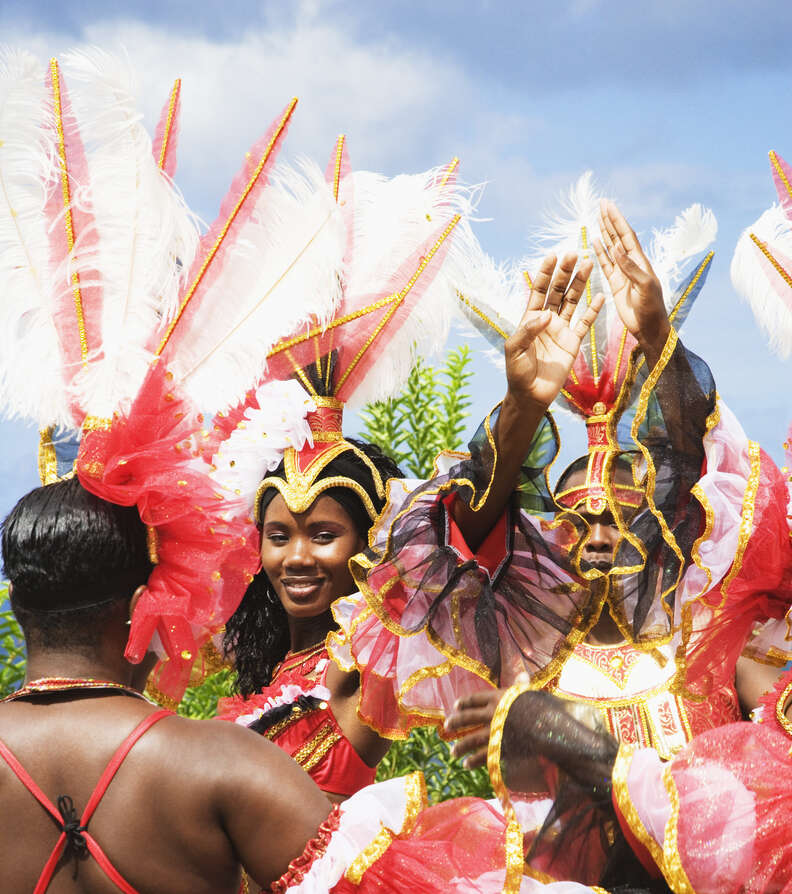 International
Look, I don't make the rules, I simply report them, and if Hopper decides you're going somewhere warm then it's probably in your best interests to trust the process. The best deal out of the bunch here is, uh, very obvious. A) To my recollection, a 67% price drop is the biggest we've seen in all the time we've been doing these monthly roundups, and B) February in Trinidad and Tobago means Carnival. All of which is to say that if you've ever wanted to visit this pair of Caribbean islands, now seems to be the time. Carnival 2020 runs in Port of Spain from February 24-25.
1 Port of Spain, Trinidad and Tobago -- $845 (67%)
2. Santiago de los Caballeros, Dominican Republic -- $335 (42%)
3. Reykjavik, Iceland -- $454 (37%)
4. Tokyo, Japan -- $560 (36%)
5. London, United Kingdom -- $394 (37%)
6. Oranjestad, Aruba -- $445 (35%)
7. Panama City, Panama -- $381 (33%)
8. Punta Cana, Dominican Republic -- $387 (32%)
9. Madrid, Spain -- $442 (32%)
10. Bali, Indonesia -- $638 (31%)

Hopper's price predictions continue to be around 95% accurate, so we are here to once again remind you that if you trust condoms, you may trust Hopper. I have been making this joke for some months now, and there may come a month when I tire of it but I don't think it'll be until at least, like, July.

To monitor your ideal flights, you can simply download the Hopper app, plug in the cities to which you'd like to go and the dates during which you'd like to go to them, then kick back and let the algorithms go to work -- you'll get a notification when prices have dropped as low as they're expected to go, i.e. when it is time to buy. May your seasonal depression be alleviated by a trip to the beach.