Every year, February feels like the dumps. Maybe it's the realization that our New Year's resolutions didn't even make it to Wild Card Weekend. Maybe it's the disappointment at combining TWO presidential birthdays into one half-assed holiday that most employers ignore. Or maybe, just maybe, it's that day towards the middle of the month that drives otherwise-sane people to seriously consider dating a guy who posts bathroom ab selfies on Tinder. And the weather is like standing in front of an extended wet cough.
Buck up. Instead of throwing a 28-day pity party, get out of Dodge, preferably to somewhere cheap. Our just-friends at the travel app Hopper took a look at literally billions of flight prices over the years, crunched the numbers, and found cities foreign and domestic where they're pretty sure airfares are going drop this month.
Recommended Video
This Therapy Pig Makes Travelers Feel Better About Flying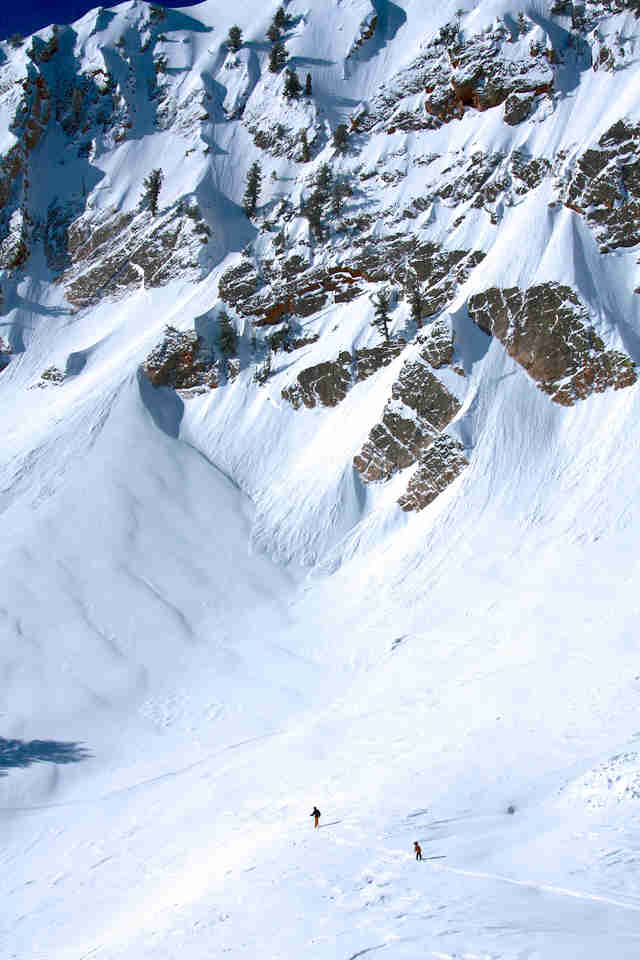 If you're looking to stay stateside, your best bet at finding a short-term valentine to lift your spirits will be in the bachelor(ette) party meccas Nashville and Austin, with airfares down 19% and 18% respectively. If a kid who called a radio show about his sad single dad has your heart a flutter, flights to Seattle will be down 15% to $166. Looking to get married after, like, two dates? Salt Lake City is down 18% to $195. Or if you'd rather just remind yourself that life could be a lot worse, flights to Jacksonville are down 35% to $423. (Just kidding, Jax, we love you.) The rest of the domestic top 10:
Domestic
1. Jacksonville, Florida -- $423 (35%)
2. Nashville, Tennessee -- $239 (19%)
3. Salt Lake City, Utah -- $195 (18%)
4. West Palm Beach, Florida -- $198 (18%)
5. Austin, Texas -- $234 (18%)
6. San Francisco, California -- $136 (17%)
7. Pittsburgh, Pennsylvania -- $288 (16%)
8. Kansas City, Missouri -- $201 (15%)
9. Colorado Springs, Colorado -- $219 (15%)
10. Seattle, Washington -- $166 (15%)
Abroad you'll find plenty of stunning, statuesque people in Oslo, who leads the pack with flights down 59% to $451. If sloppy bad decisions are more your way of navigating single life, you can get to Cancun for 27% less than you could in January with average airfares of $294. Nothing says "post-breakup fantasy" like a sexy Australian accent, and flights to Sydney are down 25% to $891. For those who prefer dispensing with the pleasantries of courtship, flights to Amsterdam drop 25% to $539, leaving plenty of money to make dating a business transaction. The rest of the international spots:
International
1. Oslo, Norway -- $451 (59%)
2. Osaka, Japan -- $565 (33%)
3. Santorini, Greece -- $675 (29%)
4. Beijing, China -- $482 (28%)
5. Cancun, Mexico -- $294 (27%)
6. Florence, Italy -- $976 (27%)
7. Brussels, Belgium -- $452 (26%)
8. Amsterdam, Netherlands -- $539 (25%)
9. Ho Chi Minh City, Vietnam -- $608 (25%)
10. Sydney, Australia -- $891 (25%)
Much like getting President's Day off, you shouldn't count on any of this. But Hopper predicts these price drops with 95% accuracy, so it's probably the safest bet you'll make all month. If you'd like to monitor these flights, you can download the Hopper app, enter your desired travel dates and destinations, and the crack team there will alert you as soon as prices begin to drop. Or you can distract yourself from your February doldrums by obsessively checking flight prices to get yourself excited. We won't judge.
Really, February should be cause for excitement. It's a time to celebrate the possibilities of the year ahead, book a trip somewhere awesome, and let life take you where it may. Sure, we might get robbed of a holiday and have to wait 90 minutes for a table at Chili's on the 14th, but no month is perfect. Just remember someone or something life changing could be right around the corner. Or, possibly, in Jacksonville.
Sign up here for our daily Thrillist email and subscribe here for our YouTube channel to get your fix of the best in food/drink/fun.