July 4 is a celebration of American independence, yes, but it's also a celebration of the underdogs. Of a scrappy little group of colonies who rose up and defeated what turned out to be a highly overrated British army. It's a celebration of discovering greatness where no one believed it existed, succeeding against all odds, and other stuff you find in inspirational memes.
So to celebrate the underdogs this month you can either A) watch the World Cup and root for literally anyone besides Germany and Brazil, or B) get out and explore some places that may not always get the credit they deserve. To help you figure out which unheralded heroes of travel are worth your time and money, our friends at the travel app Hopper crunched data from literally millions of flights, and found a surprising list of cities -- both domestic and international -- where flights are expected to get stupid cheap in July.
Recommended Video
This Is the World's Largest Indoor Beach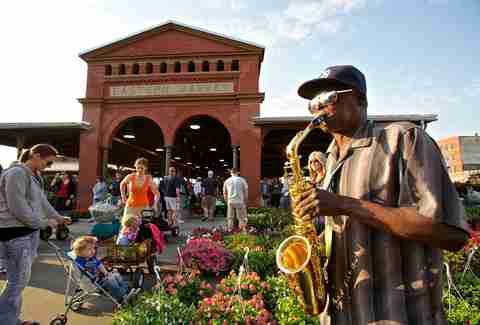 Domestic
Leading the pack stateside is Sacramento, star of Lady Bird, and one of the most underrated culinary destinations in the nation. Flights there are down 31% to an average of $239. There's also perennial underdog Detroit, a city rising from the ashes of the Great Recession with tons of actually cool things to do here. Flight prices are down 22% to $207. Then there's Reno, the most underrated city in Nevada, or you can give SF's scrappy little brother Oakland a look. Other domestic contenders for that shot at Apollo Creed:
1. Sacramento, California - $239 (31%)
2. Orlando, Florida -- $192 (24%)
3. Detroit, Michigan -- $207 (22%)
4. Kalispell, Montana -- $495 (21%)
5. Dallas, Texas -- $277 (21%)
6. West Palm Beach, Florida -- $285 (20%)
7. Reno, Nevada -- $343 (19%)
8. Oakland, California -- $242 (19%)
9.  Chattanooga, Tennessee -- $216 (19%)
10. Minneapolis, Minnesota -- $170 (19%)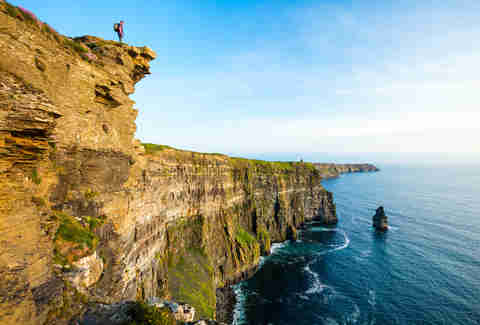 International
If you're not feeling particularly patriotic, give some lesser-known overseas destinations a shot. Ever heard of Heraklion? It's the fourth-largest city in Greece and the capital of Crete, yet somehow gets lost in the Beautiful Greek Islands conversation. Flights here are down 30%. County Clare, Ireland might not get the hype of Dublin, but it's actually one of the most scenic coastlines in Europe, and flights there are 28% cheaper this month at $553. Other cheapie international destinations are below:
1. Munich, Germany - $794 (42%)
2. Rome, Italy -- $660 (41%)
3. Heraklion, Greece -- $1,645 (30%)
4. County Clare, Ireland -- $553 (28%)
5. Athens, Greece -- $838 (26%)
6. Toronto, Canada -- $440 (24%)
7. Bridgetown, Barbados -- $537 (24%)
8. Oslo, Norway -- $656 (23%)
9. Dubai, UAE -- $865 (22%)
10. Nassau, Bahamas -- $434 (22%)
Unlike rooting for real underdogs, your odds of scoring a cheap flight to one of these spots are pretty good, since Hopper predicts this stuff with about 90% accuracy. Not exactly a guarantee, but better odds than anyone gave George Washington. Download the Hopper app, put in your desired travel dates and destinations, and wait for the app to alert you when prices start dropping. Or put faith in your scrappy, underrated self and scour the internet for cheap flights on your own. UMBC pulled it off, so can you.
So honor the unexpected victories of our forefathers by traveling to an underrated city, and seeing why it might be even better than the big dogs. With flights this cheap, you don't really have much to lose.
Sign up here for our daily Thrillist email and subscribe here for our YouTube channel to get your fix of the best in food/drink/fun.