It's nearly America's birthday, so you're due to pick a spot on the map and go buy her a round of shots. Or if, like a single person turning 30, you'd rather leave the country and turn off your phone, hot-as-sin July doubles as a fine month to visit a far-off country where beach breezes will keep you much cooler than your apartment.
So where should you fly for a summer fling? Well, the folks at the flight data app Hopper have some suggestions. They crunch airfare data from millions of flights within and from the United States, and have worked out a decent forecast of which international and domestic destinations should see the biggest price drops in July.
If you're looking to visit America's birthplace or its capital, history is on your side. Washington, DC tops the list of discounted domestic cities, with average round-trip flights predicted to drop 25% to $239. Philadelphia, not exactly a slouch in the patriotism department, also has a spot in the top five. It'll see a 20% drop, to an average of $247. If you'd rather see the 49th state, flights to Anchorage should fall by almost as much, to $397.
For international flights, Latin America is on sale, with six of the 10 biggest drops. That includes two cities in Colombia -- Cartagena and Cali -- which should drop around 30%. So go ahead and start planning that cheap bachelor party. Flights to Amsterdam also seem to be joining the "damn, that's cheap" club in July, dropping 25% to $625. If you feel like ditching the States on a much shorter flight, Toronto's on sale by 27%, to $308. Poutine not included.
Here's the full roundup of discounts and ticket prices:
DOMESTIC
1. Washington, DC 25% ($239)
2. Burbank, California 21% ($196)
3. Philadelphia, Pennsylvania 20% ($247)
4. Kansas City, Missouri 18% ($249)
5. Bozeman, Montana 18% ($381)
6. Anchorage, Alaska 19% ($397)
7. Portland, Oregon 17% ($207)
8. Phoenix, Arizona 17% ($217)
9. Atlanta, Georgia 17% ($238)
10. San Diego, California 17% ($248)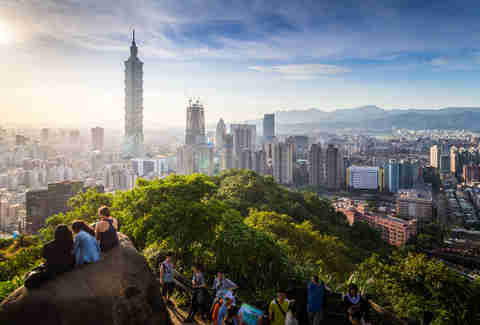 INTERNATIONAL
1. Grenada 32% ($580)
2. Cartagena, Colombia 30% ($354)
3. Cali, Colombia 28% ($481)
4. Toronto, Canada 27% ($308)
5. San Jose, Costa Rica 27% ($387)
6. Taipei, Taiwan 25% ($610)
7. Amsterdam, Netherlands 25% ($625)
8. Santiago de los Caballeros, Dominican Republic 24% ($525)
9. Reykjavik, Iceland 24% ($533)
10. Guayaquil, Ecuador 24% ($589)
As always with these forecasts, it's up to you to keep an eye on fares as they dip. Or you can download the Hopper app, enter your desired destination and travel dates, and let them alert you when prices start to drop. It's a free country, and our forefathers didn't fight so we could tell you how to do you.
Life, liberty, and the pursuit of happiness are guaranteed; the accuracy of these price predictions are not. But keep your eyes peeled, and remember to take a break for fireworks.
Sign up here for our daily Thrillist email and subscribe here for our YouTube channel to get your fix of the best in food/drink/fun.