Cheap Flight Deal: Fly to Brazil for $448 RT from Around the US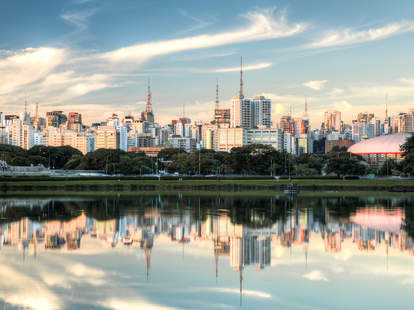 When it comes to stunning beaches, absurd body types, and obtuse Terry Gilliam movies, Brazil's pretty tough to beat. Which is why you'd have to be crazy to pass up the cheap deal currently being offered by American Airlines: round-trip flights to São Paulo from $448.
Yes, São Paulo's one of the worst-designed cities in the world, but still; it's Brazil. And flights to that part of South America usually go for upwards of $1,000. Even with the additional $160 you'll have to pay for a visa, it's still a no-brainer.
Cheap fares are currently available from a number of US cities including Los Angeles, Philadelphia, Miami, Pittsburgh, and St. Louis (sorry, no NYC), and while the price can vary a bit depending on the day you choose, these cheap flights extend from now until early December -- meaning there's gotta be a few days in there that work with your busy schedule.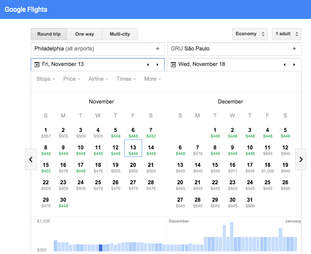 We did a little digging, and while these low rates aren't reflected on the American Airlines website, you can scope 'em out for yourself using either Kayak or Google Flights. Just scan the calendar, find a day that works for you, and book your flight before the prices inevitably go up.
So what are you waiting for? Get your ass to Mars! Or Brazil, in this case.

Gianni Jaccoma is a staff writer for Thrillist, and he has very fond/traumatic memories of watching Brazil as a child. Follow him to the therapist on Twitter @gjaccoma