Sending an email on a summer Friday might be the most fruitless pursuit this side of trying to dribble a football. Longer weekends and emptier offices mean more opportunities to sneak away for a few days, and whether you're up for a long drive or a short flight, we're here to figure out which spots are most worthy of your valuable summer weekends.
Because saving money is nice, the good folks at the travel app Hipmunk crunched the numbers and found the cheapest weekends to travel this summer. Holidays will always be jacked-up, but if you're not hellbent on traveling this Fourth of July or Labor Day, some weekends find high-priced destinations on the cheap. Here are 12 actually great US cities where weekend hotel stays and rental cars are at their most affordable (calculated against the 52-weekend average). Or, you know, if you save your doe by not renting a car and flomping on your buddy's fold-out couch, all the better.
Recommended Video
Please Don't Hang Up: The Best Things to See, Eat, and Do in Seattle, WA
Avg. cost per weekend day: $178 (24% off)
Cheapest weekend to go: August 10-13
The June gloom can sometimes make for a disappointing Southern California getaway. But head over in August, and you'll bliss out on peak San Diego sunshine and save some cash moneys while you're at it. In our humble opinion, a weekend in San Diego is best spent gorging on tacos and lying on one of its many beaches, but should you feel the need to diversify the San Diego Zoo, Legoland, and Balboa Park are never a bad time. It's also horse racing season at the Del Mar Racetrack, and even if you don't know a trifecta from a tri-tip, spending the afternoon on the infield is the best thoroughbred party you'll find outside the Triple Crown. If you're feeling a little adventurous, take your cheap rental across the border to Tijuana for some dynamite street food and craft beer.
Avg. cost per weekend day: $126 (38% off)
Cheapest weekend to go: August 10-13
Casino strike? What casino strike? Don't let a little labor negotiation stand in the way of a good time -- there's plenty of things to do in Vegas outside the mega-resorts. If the Strip is short-staffed, seize the opportunity to check out downtown Vegas instead, where you'll not only find decent hotel rooms you can actually afford, but a ton of funky bars, art galleries, and inventive restaurants catering to folks who call Sin City home. Las Vegas also hosts the NBA Summer League, where you can see this year's draft picks and undrafted free agents tune up for the NBA season in small venues. Or heck, go check out the Grand Canyon, or any of the other incredible parks and desert adventures that people forget are only a few hours away in Vegas' backyard.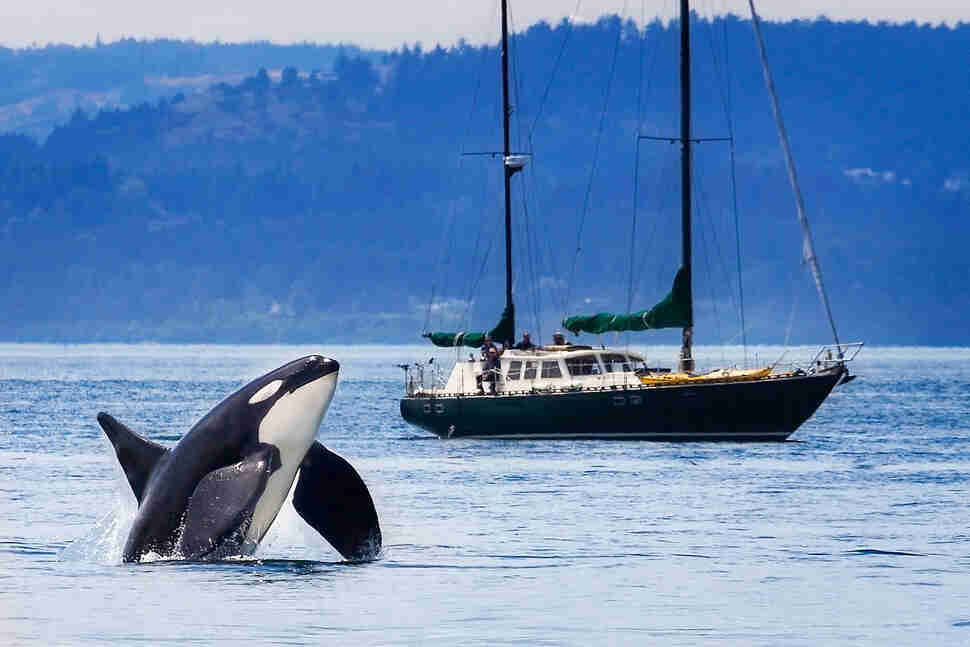 Avg. cost per weekend day: $188 (18% off)
Cheapest weekend to go: July 20-23
If it was summer in Seattle all year round, everyone in the world would live here. There is not a more beautiful city in America than Seattle in the summertime, where afternoons can be spent basking in the mid-70s sunshine and looking at the mountains from the sand at Golden Gardens or Matthew's Beach. This is prime time to go urban hiking in spots like Discovery Park, or run around Green Lake with all the Seattleites who've been waiting for an excuse to finally wear shorts again. Take a boat out on Lake Washington or to the San Juan Islands for crazy good views of the Olympic Mountains to the west and the Cascades to the east. Or get your views on land -- the Space Needle just got a $100 million facelift, with a new, glass-floored restaurant, an outdoor observation deck, and huge glass panels eliminating many of the old "breaks" in the Needle's panoramic view.
Washington, DC
Avg. cost per weekend day: $226 (21% off)
Cheapest weekend to go: July 13-16
Possibly the best thing about hitting the nation's capital during the summer months is the considerable lack of massive school groups clogging up the monuments and museums. Take advantage, but also, DC has plenty of actually cool things to do beyond all the educational stuff. Now's the perfect time to walk around the brand-new entertainment district, The Wharf -- a revamped waterfront neighborhood boasting a distillery and tiki bar, Irish pub, swanky restaurants, plenty of shopping and a new concert venue called Anthem. And just a few blocks east is Washington, DC's newest museum: the impressively high-tech Museum of the Bible, which is fittingly just as massive and ambitious as the book it's named after.
Avg. cost per weekend day: $296 (24%)
Cheapest weekend to go: July 6-9
There is a certain charm to New York in the summer... some might say "charm" is a euphemism for "smell," but if you don't mind the gentle parfum that comes from 8 million people squeezing onto a hot concrete island, summers in "The City" can be quite lovely. Locals tend to flee Manhattan on the weekends, meaning reservations at many of the best restaurants you've read about will be a bit easier to come by. Stick to air conditioning -- museums, a Broadway show, perhaps some shop hopping -- and when the city gets sweaty, head to the beach. For a seaside escape that isn't The Hamptons, the beaches out on Long Island are some of the most underrated in America, or take the A Train out to the Rockaways (getting tacos at the Surf Club is all but required).
Myrtle Beach, South Carolina
Avg. cost per weekend day: $160 (23% off)
Cheapest weekend to go: July 13-16
Myrtle Beach is one of those places people like to badmouth based on that one night they spent there during a 2004 road trip. No, the Grand Strand is not the Hamptons, but its kitschy charm is what makes it one of America's best beach cities and certainly the liveliest stretch of sand in South Carolina. If you haven't been in awhile, you'll be pleased to find a recently revamped waterfront, complete with a spacious new boardwalk and promenade with modern restaurants lining the shore. If you require more than seafood and people-watching for amusement, The Carolina Country Music Festival comes to town June 7-10, headlined this year by Toby Keith, the Zac Brown Band, and Luke Bryan. Take the weekend to experience one of the best parks in Minor League Baseball at Ticketreturn.com Field, or relax on the boardwalk during the Hot Summer Nights festival with nightly concerts right by the water.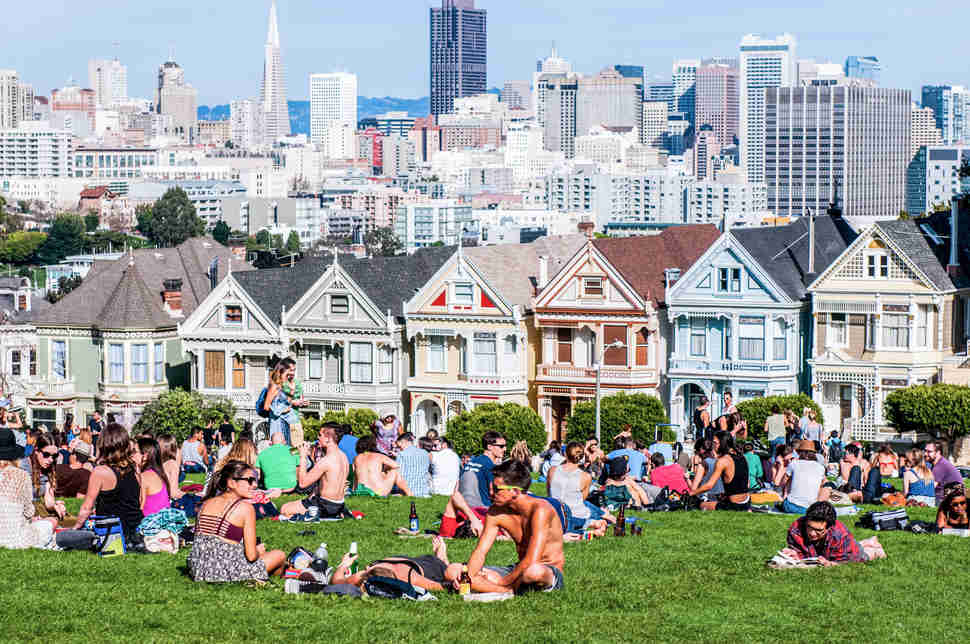 San Francisco, California
Avg. cost per weekend day: $231 (22% off)
Cheapest weekend to go: July 6-9
Mark Twain never actually said "The coldest winter I ever spent was a summer in San Francisco." But the sentiment isn't far off. Though the City by the Bay has some of the best culture, food, sports, and natural beauty of any US metro, summertime highs are usually in the 60s. So bring a light jacket and spend your weekend strolling around the Embarcadero -- for eats, see pretty much any restaurant in the Ferry Building, or the historic BIX for live jazz if you're feeling swanky. At Golden Gate Park, the Japanese Tea Garden and Academy of Sciences are both worthy of your precious weekend hours. As is a hike on the Lands End Trail, an easy jaunt that rewards with incredible views and a post-hike drink at the Cliff House.
Avg. cost per weekend day: $322 (20% off)
Cheapest weekend to go:  June 22-25
June 22-23 is your opportunity to go to Boston JerkFest. Not to be confused with every Boston sporting event ever, JerkFest is actually a celebration of Caribbean food, and if nothing else will have the best souvenir T-shirt you buy all year. Hit the hallowed grounds of Fenway Park, where even people who aren't baseball fans will appreciate the classic Americana vibes of having a beer atop the Green Monster. It's also the best time of year to get out on the water and go sailing or whale watching. Or get super-patriotic ahead of the Fourth of July and walk the Freedom Trail.
Brooklyn, New York
Avg. cost per weekend day: $192 (37% off)
Cheapest weekend to go:  August 10-13
If you've been to the Big Apple a time or two, consider a full weekend stay in Brooklyn just to, ya know, see what all the fuss is about. It's worth braving the unbearably hip Williamsburg crowds for its restaurant scene alone, but don't skip on Brooklyn's other neighborhoods: Prospect Heights packs a punch with the gorgeous Botanical Gardens and the Brooklyn Museum, where you can catch the "David Bowie Is" exhibit through July 15 (it's also home to one of the largest collections of Egyptian artifacts in the world). Before you fly out Sunday, partake in the delicious culinary delights of nearly 100 local vendors at the Smorgasburg open-air food market in Prospect Park, or do some vintage shopping and sample food from all over the globe at the Brooklyn Flea.
Ocean City, Maryland
Avg. Cost per weekend day: $252 (44% off)
Cheapest weekend to go: June 29-July 2
Ocean City is still one the mid-Atlantic's great beach getaways, and if you nail your visit on the right summer weekend, you can stay for nearly half what it usually costs. You might not find the same deals during bigger weekends, but June 16-17 brings the OC Airshow, headlined by the USAF Thunderbirds and jam-packed with aerial acrobatics and military aircraft demonstrations. After the crowds subside a little in September, you can head here for OC BikeFest September 13-16, or come the following weekend for Sunfest, a free music festival headlined by The Cadillac Three and Daughtry.
Los Angeles, California
Avg. cost per weekend day: $140 (17% off)
Cheapest weekend to go: June 1-4
Not that you'll ever find bad weather in Los Angeles, but summer in LA might be the nicest time of year to enjoy the sunshine. LA isn't far from wine country, and exploring the vineyards along the Ventura County wine trail allows you to do the whole wine tasting thing without spending half the day in your car. The Hollywood Forever Cemetery hosts a summer-long outdoor movie series, where you can set up a picnic and watch movies like Almost Famous and Casablanca in a graveyard. You can also take a day trip out to Catalina Island, and see the odd herd of buffalo that call it home. Or rent a bike and ride from the Santa Monica Pier all the way to Palos Verdes, touring the beach towns along the Pacific with some of the most beautiful urban scenery in America.
Avg. cost per weekend day: $253 (19% off)
Cheapest weekend to go: June 15-18
Chicagoans treat summer like an inmate on furlough, a brief respite from the brutal cold where seemingly every person in the city spends as much time outdoors as possible. This means literally every weekend has some kind of festival, be it for burgers, Irish pride, beer, sausages, pizza, or more beer. An afternoon in the bleachers at Wrigley Field is a sports experience more about people watching and sunshine than the actual game, and cruising the bars in Wrigleyville can often be more fun than actually going inside the stadium. The beaches along Lake Michigan can get packed, but are possibly the best beaches you'll find in America that back right up to the city skyline. People are happy, the weather is fantastic, and the vibe is truly one of the best you'll find in America this summer.
Sign up here for our daily Thrillist email and subscribe here for our YouTube channel to get your fix of the best in food/drink/fun.