Bali, Indonesia

| Matteo Colombo / Getty Images
Bali, Indonesia

| Matteo Colombo / Getty Images
What $1,000 can get you is extremely relative. In Manhattan or LA, it could land you a fraction of a one-bedroom apartment for the month, or a weekend in a decent hotel. Meanwhile, in tropical Bali or the rugged mountains of Patagonia, it could cover rent, food, fun, and more... with the added bonus of living in one of the most beautiful places on Earth.

In the countries below, you can live life to its full potential on an income that, in the US, would put you below the poverty line. In any of these corners of the world, $1,000 a month gives you a base camp and access to adventures that chumps with much fatter salaries can only imagine. What's more, these are countries with thriving expat communities where outsiders can live in comfort and safety. Maybe it's time to relinquish your corner of a shared Manhattan apartment and stretch out the beach for a year or 30.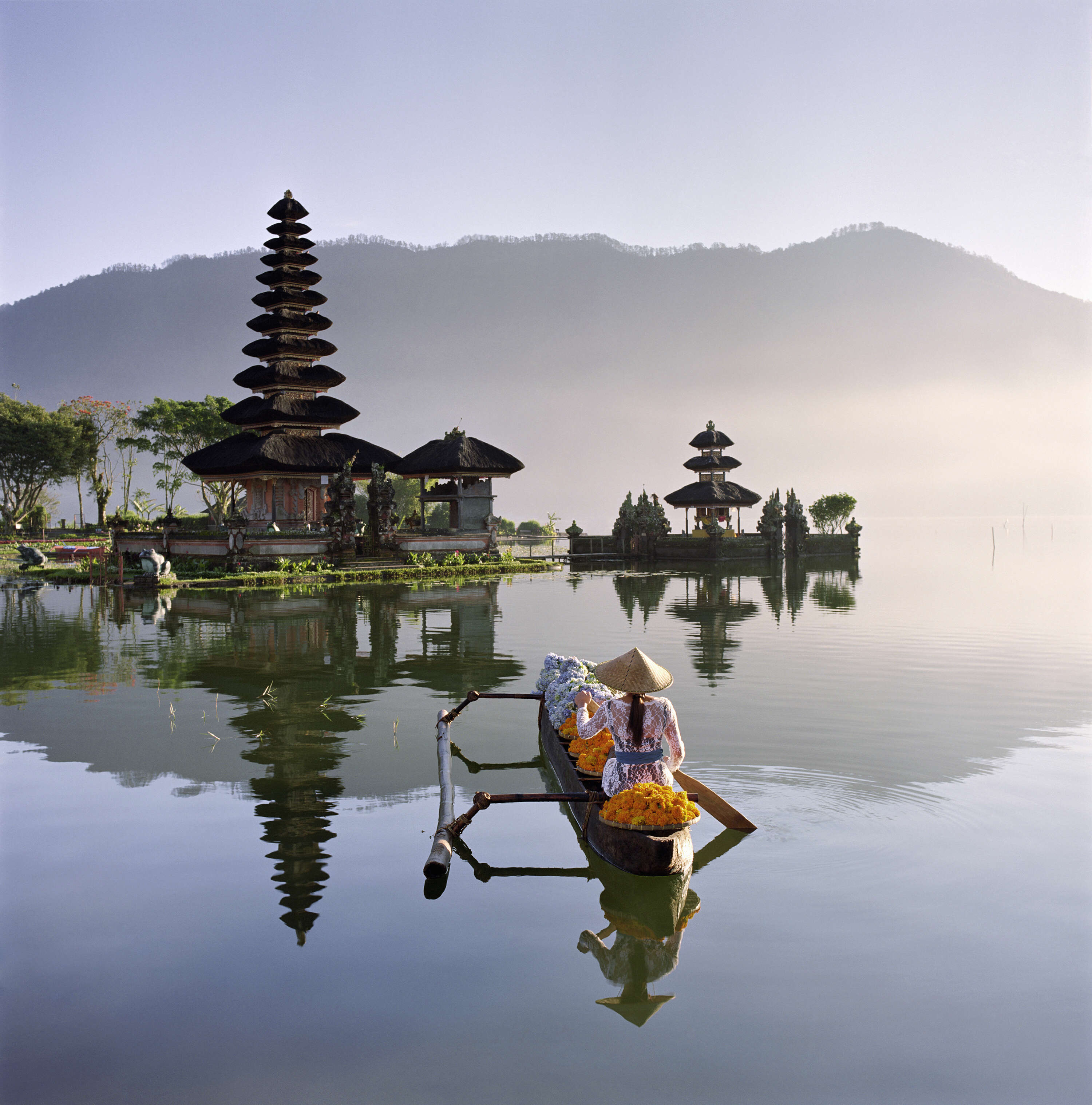 Indonesia
Canggu is a magnet for hipsters (you don't get nicknamed "the Brooklyn of Bali" without cold brew and acai bowls), but while the surfer enclave is remarkably affordable, you can call Bali home for even cheaper if you wander further out. And let's be real, if you have trouble living your best beach life in a nation of 17,500 islands, you probably haven't done your research.
Sanur has established itself as the island's other expat hotspot, and what it lacks in ultra high-speed internet it more than makes up for with the fact that you can live comfortably for about $450-$750 a month. You could also explore the sprawl of Java, dipping between relative isolation on the beaches or the bustle of Jakarta. Or, if you're looking to really get away from it all, tiny Gili Air is about as remote as you can get—no cars, all beach—while still maintaining WiFi. Amid these islands, paradise is relative. Choose the one that best suits you.
Argentina
A country as long as the US is wide, the stunning geographical diversity in Argentina is unmatched: This is a country where you can immerse yourself in the all-night verve of Buenos Aires, or the mountainous wine country of Mendoza, then traipse through the otherworldly wilds of Patagonia. Only in Argentina can you snowboard the Andes, bike massive dunes on the Atlantic, or knock on the doors of Antarctica in the world's southernmost city.
What do all these places have in common, outside of their ability to wow you? Across the country you'll find friendly people, carnivorous feasts, a thriving LGBTQ community, and a quality of life that can only come with the sum of all these qualities. What's more, living comfortably is shockingly easy, particularly for expats working digitally and earning in dollars. Whether you want to live at the edge of the world or above it, it's all within reach.
Georgia
Westerners will be pleasantly surprised by the cleanliness, safety, rambunctious nightlife, and genuinely lovely people of this gregarious former Soviet republic. In the capital of Tbilisi, the Old City overflows with cafés and trendy wine bars (a nice bottle goes for $5). At night, the cobblestoned alleys fill with good-time-loving young people who'll gladly show you the way to the nearest dance club. You'll also meet your fair share of expats renting apartments for $150 a month.
Word to the wise, Georgia borders Russia, which is not a merry conversation topic among newly liberated locals. Better instead to debate white versus red in this winery-mad country, with more than 500 grape varietals and only 3.5 million souls to partake. It's a good conversation starter nationwide, whether in the Black Sea vacation metropolis Batumi, the outdoor sulfur baths in Borjomi, or in the shadow of 16,560-foot glacier-capped Mount Kazbek in Stepantsminda.
Grenada
You'll find plenty of splendid beaches and nice places to crash in this West Indies jungle paradise, where GMT (Grenada Maybe Time) slips away pretty easily. Dig on the national dish called oil down, so called for the coconut milk oil residue that infuses the one-pot stew of breadfruit, callaloo, okra, cabbage, fish, dumplings, turmeric, and whatever else is on hand. Just remember, this the Caribbean, and to navigate affordably you'll have to do as the locals do.
Local joints play upbeat soca music, which gets Grenadians up and bouncing. They call it whining, and it's a carnal dance demonstration: couples swiveling for hours, rarely making eye contact with one another. Meanwhile, a lively traffic circle near Grand Anse Beach borders a makeshift outdoor marketplace sarcastically named "Wall Street" because the strip-mall parking area is bookended by banks. Along with being a mini-bus hub, the circle attracts locals who gather to buy open-air-grilled meat and drink beverages sold from ice chests in pickup beds. At night, cars blare music, creating instant parties. You'll soon hear distant calypso music filling the barbecued night air. Just let it all wash over you.
India
India has 29 states that cover an unimaginable array of terrain and character. Kerala, situated along the freshwater lowlands of India's tropical south, has multiple personalities that ascend from a bayou-style "Backwater World" to palm-lined beaches to cool, mountainous highlands further inland. Cochin, Kerala's coastal metropolis (also known as Kochi) is relatively tame and wildly affordable.
Start by exploring the tropical backwaters. Vembanad Lake is decorated with a fleet of far-out houseboats, mostly old produce-transport vessels restyled into one- to five-bedroom floating manors. Switching to wheels, you'll cross canals and climb through Kerala's fertile midlands and rubber tree plantations, before segueing into hairpin-turn-by-turns into the uplands. Here the scenery gives way to waterfalls and fluorescent-green mountain sides where tea, spices, and other cash crops are grown.
Laos
Americans abroad are sometimes met by a level of wariness, but expect Laotians to welcome you warmly, despite a history of American hostility during the Vietnam War. Take a rat-race sabbatical to this Buddhist country, and you'll soon start walking and talking much slower, and probably learn to cook vegetables better than anyone you know. Look for fellow Americans and Aussies in bars and restaurants in Vientiane, the capital city and party spot.
Need even more peace and quiet? Accessible only by boat, Muang Ngoi Neua is an idyllic village on an elevated riverside plain cradled by mountains, and a refreshing departure from Southeast Asia's earsplitting horn honks. Here, the vertical limestone cliff formations create a dramatic setting along the River Ou where unforgettable hiking and rafting excursions await. You'll also mingle with backpackers from at least 10 different countries.
Nepal
Nestled between powerhouses China and India, this hypnotizing nation allows you to travel back in time, which also applies to its cost of living. Kathmandu is one of those big towns where every traveler is amped, since they are either preparing for or returning from one of their life's most exhilarating experiences in the Himalayas. Even living there long-term, you'll never tire of that adventurous energy: its out-of-this-world mountain scenery, embedded spirituality, and antique temples and villages.
If you need a change in village scenery, take the 125-mile bus ride/odyssey from Kathmandu to Pokhara, the country's second city and an apt place for you to discover your inner hippie. Punctuate the hilly, winding, no-guard-rails journey with intermittent stops to camp on sandy riverbank beaches, go whitewater rafting, or chill in a hammock. However long you stay, be sure to experience the Annapurna Sanctuary, the Annapurna Circuit, or the Everest Base Camp Trek. Upon returning, reborn, you'll never be the same person.
Vietnam
Vietnam's diversity of cities and countryside ticks off pretty much every box for expats and digital nomads. Steamy Ho Chi Minh City is wild 24/7; Hanoi, the mellower option in the north, enjoys cooler nights and a relative degree of law and order. And on the coast, Danang and its pint-sized cousin Hoi An offer a laid-back beach vibe with apartments to be had for around $500. The ability to teach English can make the often-complicated visa process remarkably easier.

Vietnam's cities aren't big on sidewalks or heeding traffic lights, so getting around feels a bit like a game of Frogger. But once you get the hang of it, relax and enjoy an endless supply of cheap beer, dazzling street food, and diverse landscapes. Getting out of the cities or to neighboring countries is remarkably easy, too, allowing you to tour ancient temples by day and still be back for one of the best meals you've ever had by sundown.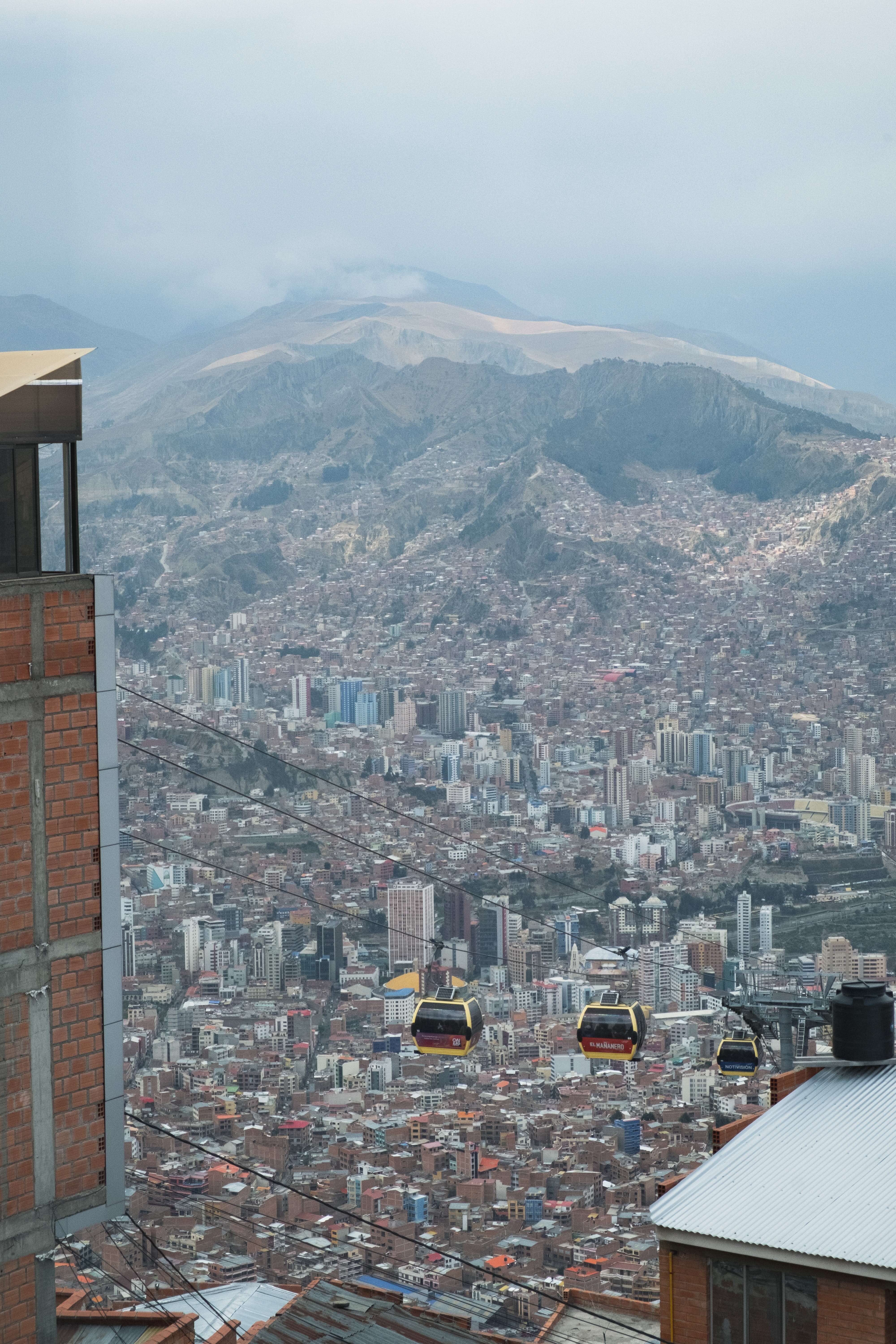 Bolivia
Once you eat the $160 cost of a visa, everything—I mean everything—is ultra-cheap in one of South America's least-visited countries. La Paz —the world's highest capital city at 12,000 feet—is where frugal long-term travelers crisscrossing South America hang their hats and regroup. Giveaway alcohol prices and all-night dance joints are a welcome reprieve from the city's hectic street scene.
Bolivia has the largest Native American population in South America, and they practically invented frugal, sustainable living. Andean natives never seem to be in a rush, probably because they maintain spiritual links to their 3,000-year-old ancestors. Your own connection to nature can get a little more adrenalized if you wish: Mountain biking 45 miles down the aptly nicknamed "death road" connects the Amazonian rainforest to the urban jungle of La Paz. The 11,000-plus-foot drop means riders segue from thin, chilly air to baking humidity. Related: La Paz has very decent hospitals.
Zimbabwe
Africa's adrenaline capital is a place where rafting on Class V rapids, giving a full-grown lion a massage, and beholding the enormous Victoria Falls is only a taste. When the Zambezi river tumbles over the Victoria Falls shelf into an infinite gorge, it creates a steamy spray that can be seen from space. The bridge just below the Falls connects Zimbabwe and Zambia by both road and rail and acts as a platform for many adventures, including a stomach-churning 365-ft free-fall bungee jump.
Getting healthy and wild here is easy and cheap. The locals are gracious and dapper, quick to share a smile. Keep your guard up, but don't close yourself off—the economy continues to struggle (and use US dollars), but the chance of someone hassling you in the Victoria Falls region is slim.