Because rickshaws are soooo 5th century, next time you're in China hit up the guys at TRI Beijing, who'll strap you into a motorcycle sidecar and show you the country in style.
Recommended Video
You Can Rent This Personal Submarine in the Bahamas
Behold your chariot: the Chiang Jiang 750. It's a Chinese version of the '38 BMW R71 WWII German sidecar motorcycle that Steve McQueen famously used to make his Great Escape. Don't get carried away though, because since you'll be riding shotgun (and are only almost as handsome as Steve McQueen), you will not look nearly as cool.
In fact, you will look something like this, but potentially less female.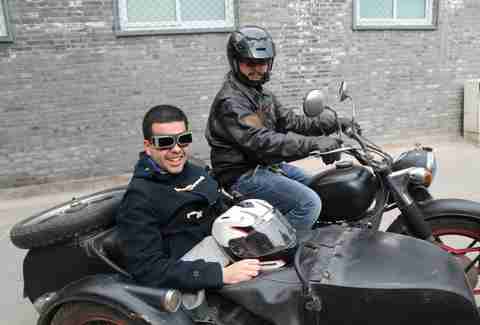 You may even wear goggles if you choose... that'd totally make you look cool.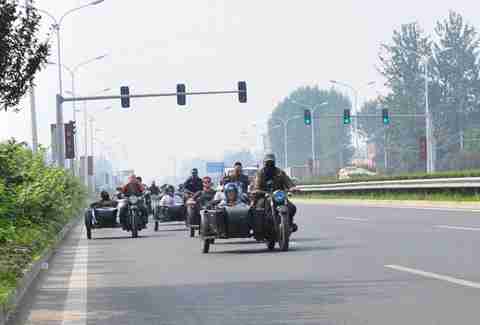 Whether you're exploring the city limits or heading out to the Great Wall, you'll look like a group of sidecar motorcycle pirates once you hit Beijing's mean streets.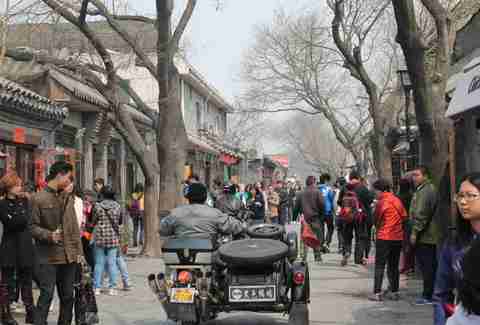 With a master rider as your guide, crowds will part as you explore the city.
The youth will be smitten.
Once outside of Beijing, your CJ750 will prove more nimble than a car and speedier than a bike.
Up hills your mighty pack will climb!
And through cavernous wilderness.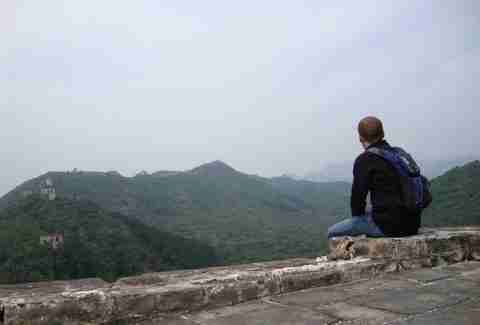 Eventually, your journey will lead you to the top of the Great Wall... at which point you may be so brave as to ask, "um, can I try driving?" To which they will respond, "what do you think these are, rickshaws?!!!", and while they laugh at you, you will feel sad.