Don't worry if you're naughty, nice, or Jewish, just grab the credit card and dial 1-888-HOLY-NIGHT to book this sweet Nutcracker Suite because in all seriousness, there might not be any room at the Inn (at Christmas Place in Pigeon Forge, TN) if you don't. That's right, these guys celebrate Christmas all year round.
Recommended Video
Spend the Night in This Suspended Mountainside Glass Pod With the Best Views in Peru
Located in Eastern Tennessee's Smoky Mountains region, this four-star hotel has picturesque Bavarian architecture, and yes, the halls are completely decked... in wreaths, trees, and Yuletide decor (as you would expect).
You won't be watching any ballerinas from this suite, but the Nutcracker-themed suite does allow you to look out on the grounds from your own private balcony.
Even if you don't hit the wet bar, that doesn't mean you can't dip into the two-person whirlpool.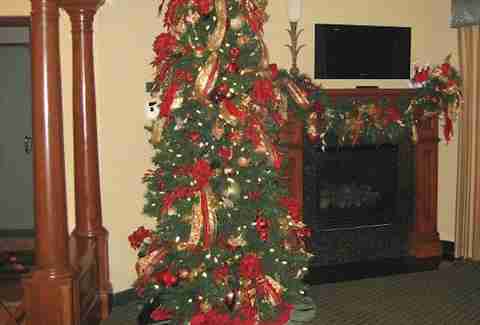 Don't worry, the fully-laden mantel, decked-out tree, and ostentatious wooden columns are perfectly safe from that enclosed gas fireplace.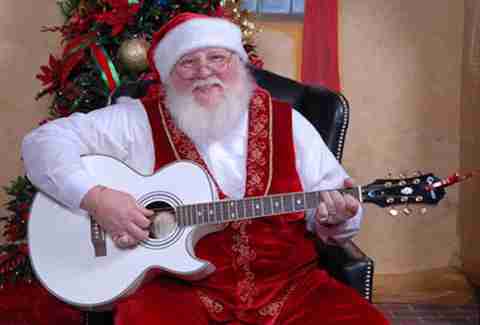 He may not admit to being a huge fan of "Master of Puppets" by Metallica, but he still drops a rocking jingle twice a week.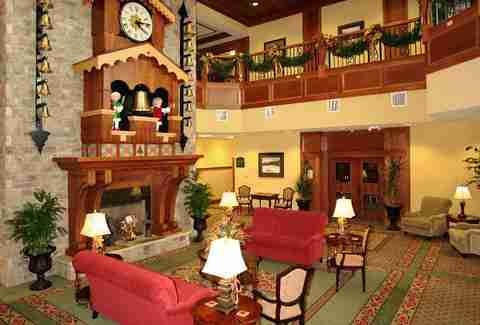 The Glockenspiel is a percussion instrument carved from the European Beech tree, native to the Black Forest region of Germany. It's made w/ hand-cast bronze bells, and between 9a-9p, this bell tolls for you (another Metallica reference).
Christian, Jewish, whatever; Santa protects no one from getting burned at the pool.