You like your hometown. You might even tell people about a great pizza place you particularly enjoy. But the people in these spots? They take things a little further. Whether it's through excessive festivals, community football team ownership, or an inordinately detailed critique of both Affleck brothers' accents in every movie to which they've brought their Boston swagger, the residents of these cities and towns are the most prideful in the nation. Do not challenge them on this.
Recommended Video
These Eco-Friendly Domes Give You Breathtaking Views of the Swiss Alps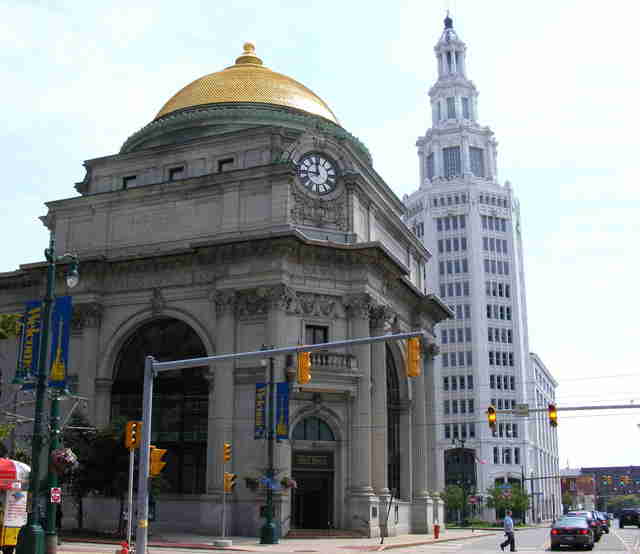 Buffalo, NY
On the surface, Buffalo doesn't have much to be proud of. It's got the nation's shittiest weather and a football team that's so easy to mock, you almost feel bad about it. But people from Buffalo love their dreary city so goddamn much. They volunteer as "Buffalo Ambassadors" to personally hype the place and broker new business -- that is, when they aren't busy buying many pieces of merchandise from Celebrate Buffalo. If your city invented those wings, you'd probably be boastful, too.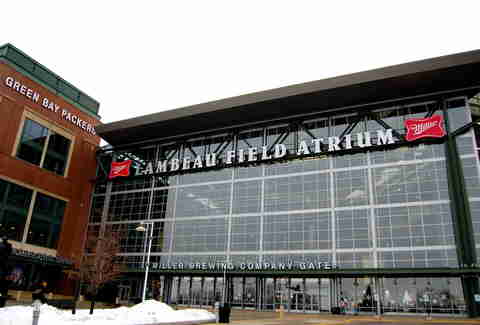 Green Bay, WI
Packers fans are already noted for their patriotic displays at games, but, since the residents have actual stake in the team, which is the one source of pride for the town, all that intuitive emotion runs much deeper. To the point that they're 100% comfortable wearing cheese-wedge hats and laughing at awkward insurance commercials. Admittedly, if we were one of the 112,015 stockholders who hold 4,750,934 shares, we'd also happily wear the hat.
Boston, MA
It's easy to spot people from Boston, because they hardly ever shut up about the place. Whether they're critiquing Ben Affleck's Southie accent in Good Will Hunting or critiquing Ben Affleck's Charlestown accent in The Town or critiquing Casey Affleck's Dorchester accent in Gone Baby Gone, the love (and obliviousness to grating accents) is very obvious. And, at times, terrifying.
Grand Rapids, MI
Dubbed by some the "forgotten middle child between Chicago and Detroit," Grand Rapids handles this situation like a classic middle kid: by reminding everyone they only get hand-me-down clothes and through constant cries for attention. Granted, it's got some things to brag about, like the beautiful old homes in Heritage Hill and Art Prize. But are they enough to justify dressing infants in custom onesies? You decide.
Cold Spring Harbor, NY
Did you know Billy Joel named his first album after this town? If you didn't, don't worry -- any one of the village's residents will be happy to remind you. Would you also like to hear about John Lennon's many sailing excursions? Or maybe be reminded about that Richard Yates novel that's actually sorta positive if you think about it the right way?
Tulsa, OK
A Movoto survey named Tulsa the most self-absorbed (fine, "prideful") city in America, and it's hard to argue with that title. Traditions are clearly important to these people -- they have literally not stopped performing the play The Drunkard since 1953 -- and they have all sorts of large celebrations for local music, America, and beer. (They're also not messing around with their fairs.) Natives even compare the town to Gary Busey, and if that isn't high praise, we don't know what is.
Pittsburgh, PA
If you've ever met a Steelers (or Penguins or Pirates) fan in your life, you know how much Pittsburgh loves itself. Locals constantly brag about the affordability, small-town feel, and pierogies. They set off fireworks throughout the year on days that aren't July 4th, just because they're so jazzed to live in Pittsburgh. And, much like 5-year-olds who make up secret code so their parents don't know what they said to their invisible friends, Yinzers speak in their own weird language, to draw each other even closer together.
Fort Wayne, IN
Johnny Appleseed supposedly planted his last seed in Fort Wayne, so the city throws a comically large festival each year to congratulate itself on this feat. Other things it celebrates? Its street performers (BuskerFest), its German-ness (Germanfest), and its water (Three Rivers Festival). Expect to see community groups like Love, Fort Wayne -- or just "Made in Fort Wayne" shirts -- at all of them.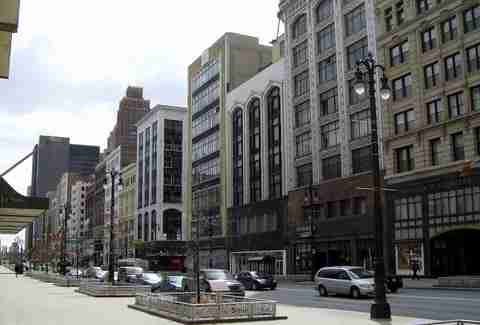 Detroit, MI
Detroit has been through a lot, and that's only made residents even more vocal about their city's merits. Natives write passionate songs about it, engage in endless debates about the best coney dog, and slap all sorts of patriotic decals on their cars. On top of that, locals are laser-focused on improving the place -- enough so to form political action committees and raise a buttload of money for city charities.
New Canaan, CT
Look, New Canaan has things going for it. It's got good schools, it's a short ride to Manhattan, and Ang Lee didn't film The Ice Storm there(!!) for nothing. But referring to it as "the next station to Heaven" seems a little extreme. It's something the town's residents totally do, though, so get on New Canaan's level, Detroit.

Sign up here for our daily Thrillist email, and get your fix of the best in food/drink/fun.
Kristin Hunt is a staff writer for Thrillist, and has several friends from Buffalo. They all care way too much about the Bills. Follow her to hometown apathy at @kristin_hunt.