These days, anyone with an iPhone and a passport can plan a weeks-long trip, spanning multiple continents, and snapping countless obnoxious selfies along the way. Five centuries ago, though, that same trip would've taken years, and resulted in untold death and destruction. Still probably preferable to selfies, though.
In any case, it's easy to lose sight of how brutal early exploration and trans-oceanic travel used to be. Which is why we decided to look at the nine most murderous global explorers from the Age of Discovery, and rank them according to how heinous their impact on the local population was. Official figures aren't always available, seeing how victors write history, but educated estimates prove these guys were still detestable. Because if they have one thing in common, it's that they were horrible, cruel murderers.
SPOILER: Columbus isn't #1.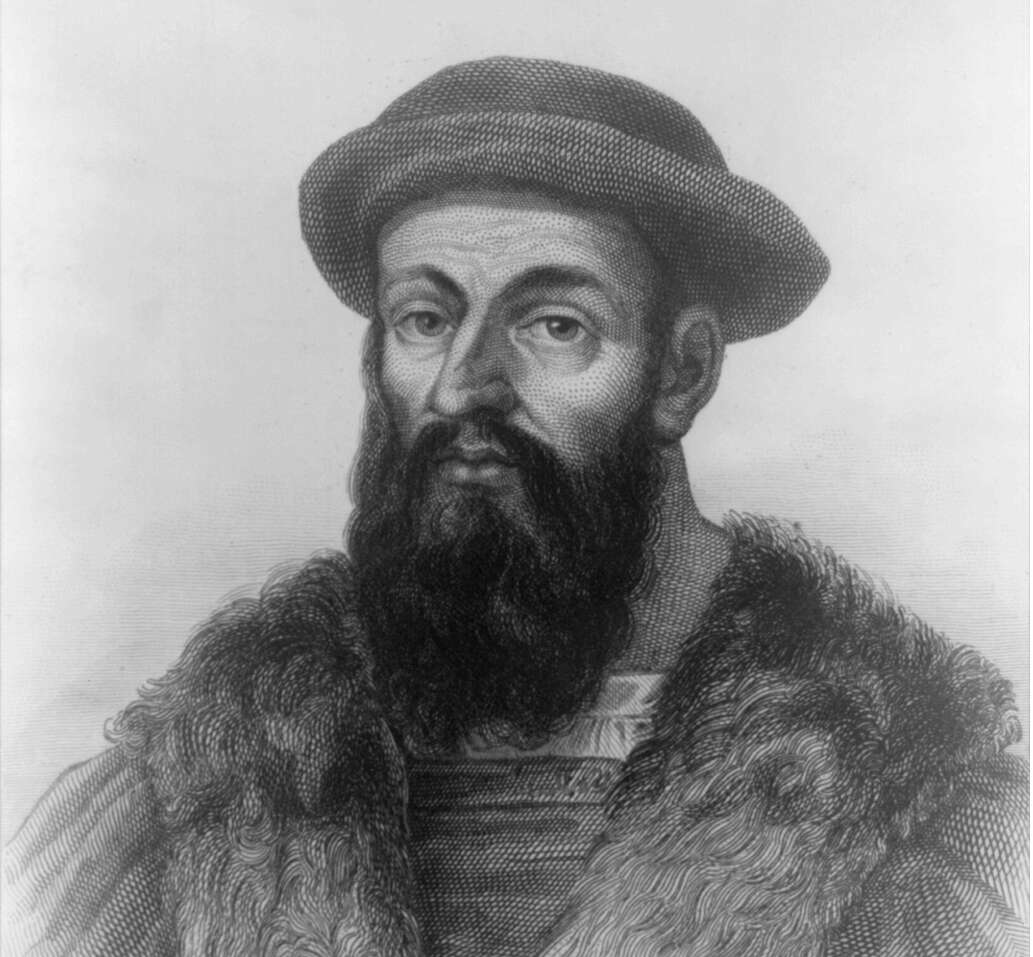 9. Ferdinand Magellan
Murder level: OCCASIONALLY MURDEROUS
How he died: STABBED TO DEATH
Although Magellan led the first voyage to circumnavigate the globe, he didn't actually survive the whole trip. He wasn't especially brutal throughout his trip, but Ol' Ferd had an unfortunate yen for proselytizing and converting the natives he encountered -- often through pain and death. This ultimately proved to be his undoing, when he took part in a beach skirmish on the Philippine island of Mactan and was promptly stabbed to death. Whether or not he was gellin' at the time remains a subject of scholarly debate.

8. Hernando de Soto
Murder level: CONSISTENTLY MURDEROUS
How he died: FEVER
In addition to "discovering" the Mississippi, de Soto's expedition into North America encountered a great number of native peoples. More often than not, these encounters resulted in hostility and outright slaughter, as de Soto's campaign followed the model established by his predecessors, Pizarro and Cortés, taking advantage of the Spaniards' advanced weaponry, tactics, and armored cavalry to combat native resistance and brand himself as a sort of living god.
Ultimately, though, de Soto didn't find the same level of riches seen previously in his conquest of Peru, and as he ventured deeper into the country in search of wealth, he fell ill and died of a fever on the banks of the Mississippi.
7. Francisco Vázquez de Coronado
Murder level: WAR CRIMINAL
How he died: INFECTIOUS DISEASE
Coronado led his expedition through what is now the southwestern United States in search of the mythical golden city of Cibola. Although the Spanish king had expressly forbidden any mistreatment of the native population, that didn't stop Coronado from retaliating with overwhelming force and violence against even the smallest of transgressions. The dude was eventually brought up on charges of war crimes when he returned to Mexico City, ranging from setting dogs on the natives to straight up hanging them -- granted, he was acquitted, but the fact that he even got charged is pretty remarkable.
6. Juan Ponce de León
Murder level: PROLIFIC
How he died: POISONED ARROW
Although most commonly associated with his search for the Fountain of Youth (keep looking, pal), Ponce de León also played a pivotal role in the the Higuey massacre on Hispanola in 1504, and spearheaded the brutal conquest of Puerto Rico. Still unsatisfied, he continued on to Florida in 1513, in an attempt to "settle the land" and spread Christianity. He's said to have perished upon his return to Florida in 1521, when he was struck in the leg by a poisoned arrow, suggesting, in fact, he may have been the first "Florida man" in history.
5. Panfilo de Narváez
Murder level: SADISTIC YET INEFFECTIVE
How he died: DROWNED (PROBABLY)
This big, bearded, one-eyed conquistador launched an expedition to explore and conquer Florida years before de Soto, but was much less successful thanks to his poor tactics, coupled with the insane level of cruelty he exhibited on the local population. Narváez's brutality is often said to have contributed mightily to the "Black Legend" that painted the Spanish Empire in a decidedly negative light.
Ultimately, Narváez's fate remains uncertain, as he and some of his men drifted out to sea on a raft during a particularly harsh storm, and were never seen again. Good riddance.

4. Pedro de Alvarado
Murder level: SUPER MURDEROUS
How he died: CRUSHED BY A HORSE
Even among his peers, Pedro de Alvarado was notorious for being an extreme sonofabitch. Serving as Cortés' right-hand-man during the conquest of the Aztec capital of Tenochtitlán, Alvarado orchestrated an unprovoked massacre of unarmed men, women, and children during their celebration of Toxcatl in the city's Great Temple. This single event was an exemplar of his ruthless style of command. And while he went on to have a relatively long and terrible career that took him to Peru and what would become El Salvador, he finally met his end beneath the hooves of one of his own retreating horses.
3. Christopher Columbus
Murder level: VERY MURDEROUS INDEED
How he died: REITER'S SYNDROME
Christopher Columbus' reputation has taken hits in recent years (to put it mildly), and although his story is undoubtedly complicated, there's no denying he and his crew were responsible for some heinous atrocities. Between the reports of slavery, mutilation, and outright genocide of native populations like the Arawaks, it's hard to believe there's still a holiday named after this dude. Granted, he sparked the whole "Western Civilization" thing, but still. Woof.

2. Francisco Pizarro
Murder level: EXCEPTIONALLY MURDEROUS
How he died: STABBED TO DEATH
Yet another Spaniard in search of gold, Pizarro's claim to fame was his Peruvian campaign in 1532, during which he utterly crushed the mighty Incan Empire (with the help of his captain, de Soto). After a shock-and-awe victory in which thousands of Incas were killed, Pizarro forced the conversion of the emperor Atahualpa, then had him strangled to death. Pizarro's conquest of the Inca laid the groundwork for the mass genocides that would follow with continued European colonization, and it's only fitting the man himself was assassinated by the son of a man he'd sentenced to death -- his former companion Diego de Almagro.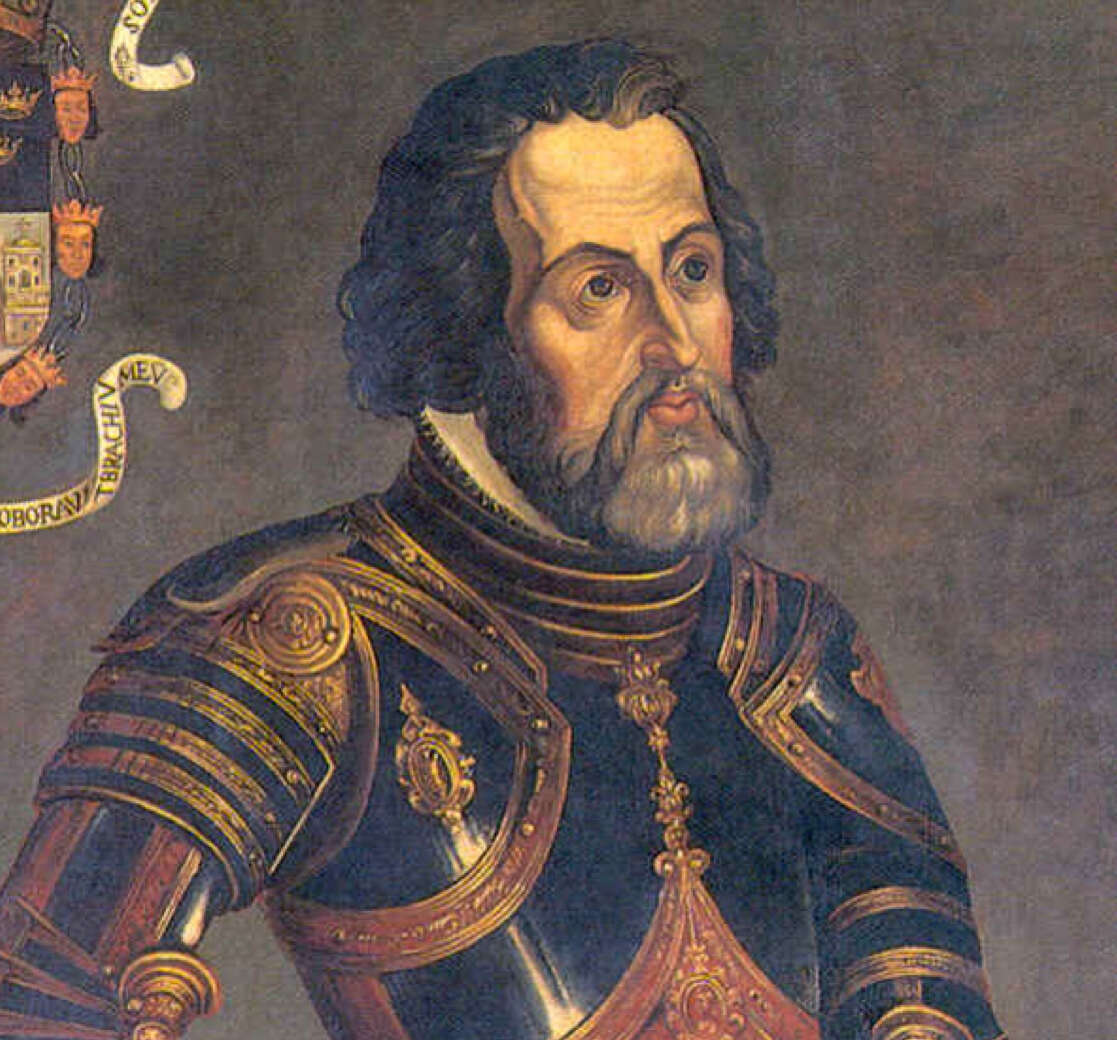 1. Hernán Cortés
Murder level: AMONG WORST HUMANS, EVER
How he died: OF PLEURISY, IN MASSIVE DEBT
Finally, the worst of the worst: you know you're bad when Neil Young writes a song about your brutality. After participating in a campaign to conquer Cuba in the early 1510s, Cortés went rogue and gathered about 500 men for an expedition of his own into the Yucatan -- one that would result in the complete destruction of the Aztec empire, and the deaths of untold thousands.
The Aztecs were monsters in their own right, and Cortés used the contempt wrought by their cruelty to sow dissension among the other natives and topple Moctezuma's once-mighty empire. After they'd helped him gain control of Mexico, though, the newly freed natives learned they'd exchanged one brutal despot for another -- with the added indignity of smallpox, which devastated the population worse than even Cortés' intentional ruthlessness.

Gianni Jaccoma is an editorial assistant for Thrillist Travel, and he's a Leif Erikson man, personally. Follow him to the New World on Twitter @gjaccoma