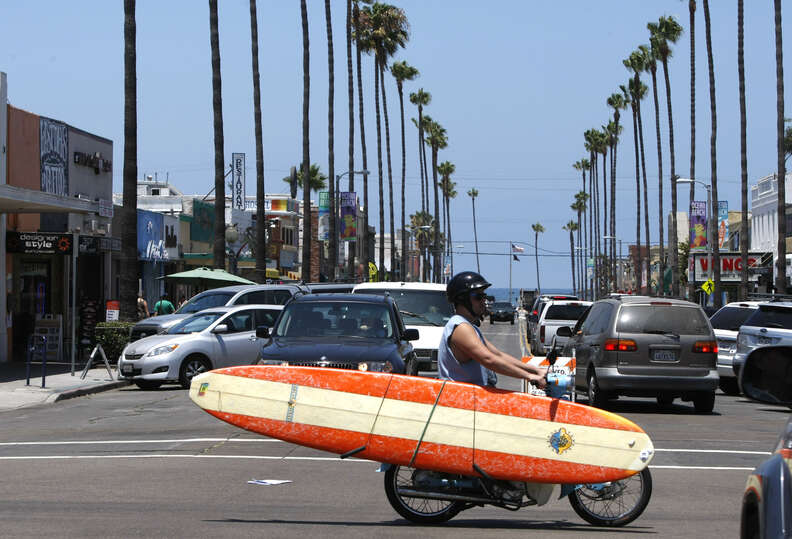 Ocean beach, San Diego

| Don Bartletti/Los Angeles Times/Getty Images
Ocean beach, San Diego

| Don Bartletti/Los Angeles Times/Getty Images
The Best Neighborhoods in America to Spend a Weekend
When you, the rambling traveler, get your sneakers on the pavement in a new city, you quickly realize a truism about America: Every big city is worth a trip to see, but not every neighborhood is. Which is why choosing where in a city to stay is at least as important as which city to visit. When you walk out the front of your hotel or crash pad, you don't want to futz with your phone to find cool stuff. You don't want to cab it 20 minutes past fungible chain restaurants before you reach a decent pint and cheery locals. You don't want to travel to a place only to find it reminds you of every other place.
Ideally, if you're taking a weekend getaway to a big city, you want a home base that has a true sense of itself -- and that gets you quietly daydreaming of a big move, even. So we put the question to dozens of writers: What are the neighborhoods in your city that make kickass destinations in their own rights -- and in many cases, epitomize the best of your hometown? We sifted through the best to arrive at this 12-pack of standout 'hoods to streamline your Airbnb search and generally ground you among a minimum of tourists. You may not be from around here, after all, but you still want the goods.
Dallas: Deep Ellum
You'll find something new on every corner in this little section of Dallas
This tiny section of Dallas has been a hotbed for live music since the 1920s, when jazz and blues dominated deep down Elm Street. (Fun fact: The name comes from people saying "Deep Elm" which turned into Deep Ellum.) This district has produced the Butthole Surfers, the Old 97's, the Toadies, and Tripping Daisy -- you never when a local act is a national act waiting to pop. It has a way of creating living legends, like tattoo artist and Ink Master judge Oliver Peck. Or the late Jeanne Blanton, a charming, flashy Southern Belle with a reputation for tipping bartenders and musicians hundreds of dollars for a drink.
You'll get vibes of Austin's Sixth Street and NOLA's Bourbon Street, but Deep Ellum pulses with a sense of possibility truly its own. You might start your night watching a band at a grungy bar that serves $2.50 cans of Lone Star, wind up at a nightclub pretending you know how to dance to bachata, and finish the night with a crepe filled with chorizo, Cheddar cheese, bacon, and jalapeños. Or you might brunch at one of Deep Ellum's epic weekend haunts, only to realize that sitting across the restaurant from you is Erykah Badu. Then you'll blink, and she won't be there anymore, and you'll wonder if you just saw a mirage or if it really was the Godmother of Soul. Along the way you'll trip past some of the most Instagram-worthy wall murals you've ever seen and another half-dozen Snapchat-worthy late-night street performers. -- Jesus Jimenez
Slippery Slope, Logan Square, Chicago
Chicago: Logan Square
Chicago's hippest pocket has a serious fetish for good food and drink
As Chicago's reigning hipster hood, Logan Square carries certain expectations. A hardware-store-turned-record-store with craft beer arcade down the street? See Logan Hardware and Logan Arcade. Bars offering PBR bingo with a side of Jameson ice cream? Enter Boiler Room. Cool indie music venues with bands you've never heard of? Check out Quenchers or Cole's. "Secret" bars with only the most hirsute of clientele? Point your GPS towards East Room (if you can find it). Boutique B&Bs with cassette mixtapes above a restaurant serving 400+ whiskeys? Longman & Eagle is your go-to crash pad for the weekend.
Yet despite all these outward indications of hipster overkill, it would be wrong to dismiss Logan Square as simply a central gathering place for handlebar mustaches and drinks in Mason jars. The area is also one of America's leading neighborhoods for pushing the food and cocktail scene forward with creativity and innovation. Sure, Longman & Eagle serves a PBR brunch, but it also made this year's Michelin Bib Gourmand list (as did several other beloved neighborhood hangs like Giant, Fat Rice, and Quiote). Meanwhile, the holy trinity of Scofflaw, The Whistler, and Billy Sunday offers a cocktail experience unlike any other.
But it's not all eating and drinking here, mind you. There's wide boulevards to stroll, an elevated urban hiking trail to explore, and a late-night scene that keeps the action going at popular haunts like skeeball-friendly Slippery Slope and The Owl, which catalogs its jukebox online. And we haven't even mentioned brunch at Lula Café, chicken on the Parson's patio, or tiki cocktails at Lost Lake. OK, maybe it is mostly about eating and drinking here. But when did that become a bad thing? -- Jay Gentile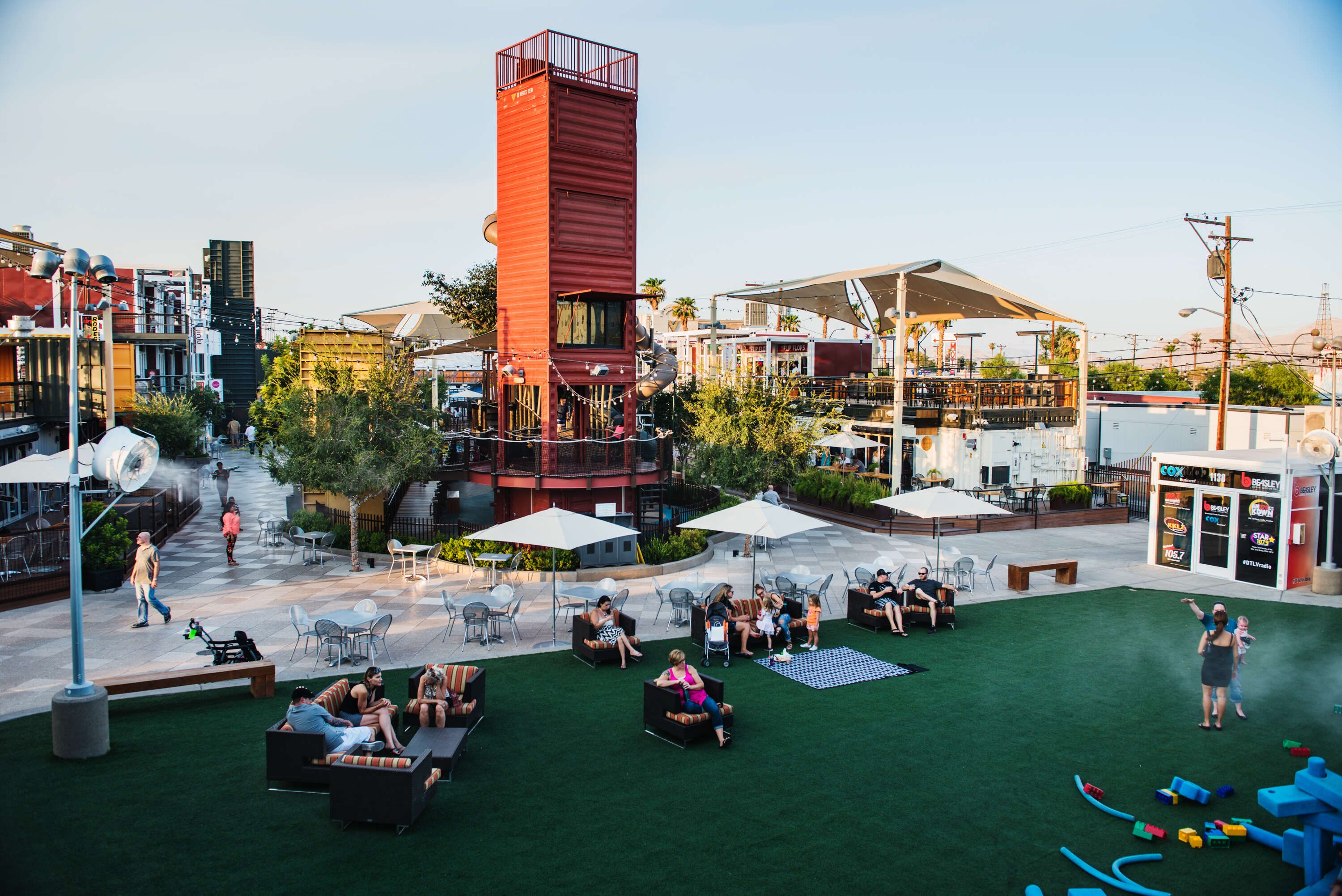 Las Vegas: Downtown Vegas
Skip the Strip and hang out where the locals are
Vegas is a bacchanalian black hole into which your good sense, cash, and memory of what happened between 3-4am last night disappears. It's fantastic. In their dazzled, disoriented stupor, visitors forget to stray from the 5-mile stretch of Las Vegas Boulevard that constitutes the Strip. Now, we're not about to feed you some sanctimonious bosh about getting to know the "real" Las Vegas; you didn't take the rowdy Friday night flight into LAS just to sniff out hidden cafes and overlooked art galleries. But the truth is, if you base yourself a few miles north of the mega-resorts in downtown Las Vegas (DTLV), you will discover more of the city's character. And boy, does Las Vegas have characters.
Take, for instance, Fremont East, an acid trip of neon and LED lights. This was the city's original gambling district, and the roulette wheels are still turning at some of the vintage casinos like the Golden Nugget and the El Cortez, as well as at newcomers like The D. Here in "old Vegas," you can get a decent room for less than $50 per night that will situate you within walking distance of the Fremont Street Experience, a tacky-but-fun pedestrian mall that anchors the area's hotels. You'll also be close to the Mob Museum and the excellent Neon Museum, Downtown Container Park (an open-air mall built out of repurposed shipping containers), and the 18B Arts District with its vintage stores and First Fridays block parties. And yeah, OK, some cafes and art galleries.
There are also some outstanding restaurants and bars in the area that are generally more casual and affordable than their big hotel counterparts. There are also gastropubs and cocktail joints, hipster coffee shops and vegan cafes. And at the end of the night, there's good old Siegel's 1941, a no-frills 24-hour diner where you can start to piece together where you were around 3:30 last night. -- Sarah Theeboom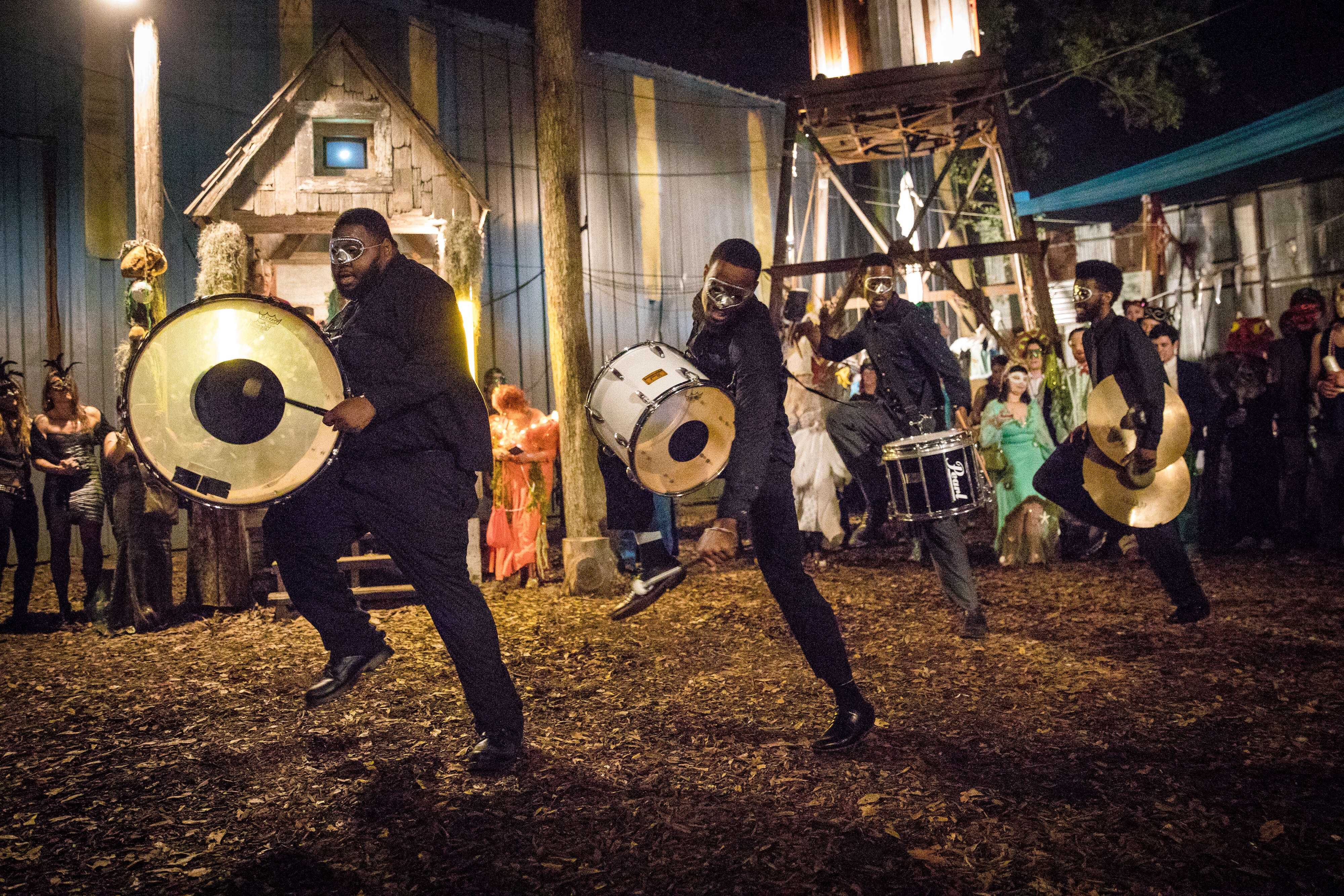 New Orleans: Bywater
A versatile enclave rooted in a richly storied city
Witness to more joy and more suffering than perhaps anywhere else in North America, New Orleans is a city of a million legends. Everyone has their version of this place; you're here to create your own. Thus your Crescent City mantra is brought to you by none other than Rebirth Brass Band: "Do Whatcha Wanna."
What you wanna do is get your ass to the Bywater. A relative babe in one of America's oldest cities -- happy tricentennial, French Quarter! -- the Bywater was settled in the mid-1800s and officially named in the 1940s. At 3 feet above sea level, its high elevation (!) saved it from flooding during Katrina, block after walkable block of peeling-pastel-painted shotgun houses and Creole cottages preserved in impeccable dilapidation. It's quieter than the Quarter, younger than Uptown, and dotted with quintessential locales if you know where to look.
On the fringe are two destinations worth biking to: the Music Box Village is a new, hand-built surrealist playground on the bank of the Industrial Canal that hosts killer concerts, art happenings, and dance parties. A few blocks south is Bacchanal Wine, a rustic, buy-the-bottle wine bar with outdoor seating amid a tropical backyard feted by live local music every night and occasional pop-up chef events.
Like Bacchanal, Satsuma Café eschews traditional NOLA fare but adheres to the city's uniform level of outstanding eats, served by friendly tattooed peeps in an art-filled interior. Find more local finery at Dr. Bob's, a sprawling warehouse of eye-poppingly colorful (and hilarious) outsider art on Chartres Street. Nearby is Euclid Records, a densely packed den clerked by vinyl geeks for vinyl geeks, featuring an entire floor dedicated to jazz and 45s. If you're lucky, Chris West will have the door open to his Bank of Soul in the heart of Bywater. The eccentric, accomplished photographer has been shooting homegrown New Orleans culture since the dawn of the Superdome and displays his massive prints in a well-worn studio space that's more shrine than storefront. -- Jonathan Zwickel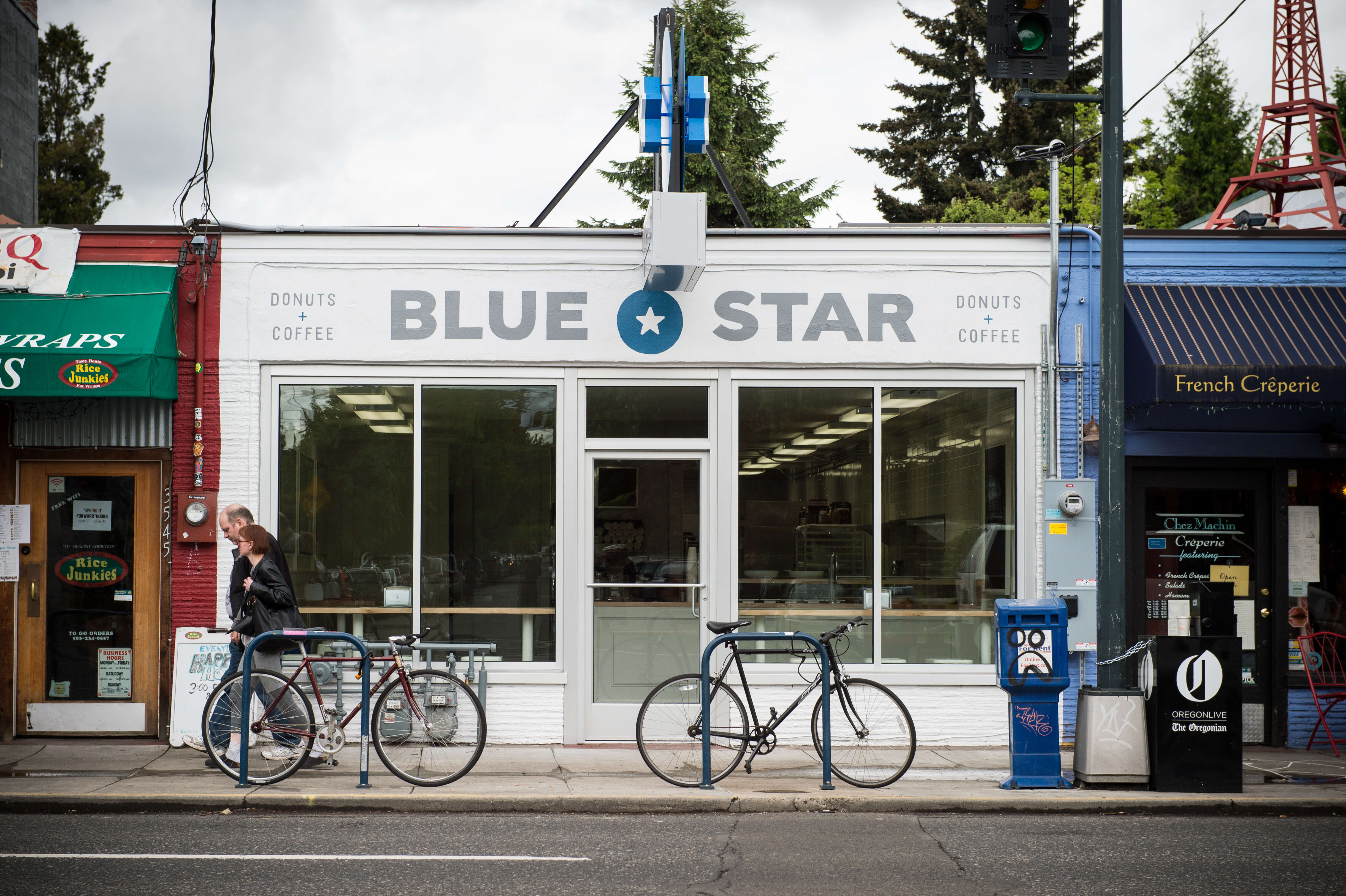 Portland: NW District/Nob Hill/Alphabet District
A distillate of all of Portland's best quirks, minus the twee overcompensation
Portland feels like a series of singular small towns haphazardly stapled together. Visitors will find the hipper-than-thou bars and boutiques of Mississippi, the dense food-forward sprawl of Division, and the old hippie/new hipster double-hander of Hawthorne all offering some version of America's idealized Portland aesthetic.
But allow me to steer you to Northwest/Alphabet District/Nob Hill, an area that hosts all of Portland's quirks in one easy-to-digest distillate. You get great views of the city's bridges and surrounding mountains, walkability on alphabetically ordered streets that gave Simpsons characters their names (Flanders is indeed sexy!), and a dose of the quirks culture without feeling like a Portlandia sketch.
It's home to the biggest concentration of boutique shops in the area, and some of the most vibrant food/drink stops in the Pacific Northwest. You can get your fix pretty much anywhere in the hood, though breweries here include perhaps the state's best, Breakside, which recently started barrel-aging in the NW alongside the bro-y charms of Kells Irish Pub/brewery, old guard Lompoc, and the dog-friendly Lucky Lab. Cocktails come bougie at Solo Club and incendiary at legendary dive bar Joe's Cellar. Portland's famous food scene can be sampled via a quick walking tour that includes the nuanced French creations of St. Jack, the lauded tapas of Ataula, Blue Stars Donuts' Voodoo-disqualifying creations, the requisite wait-in-line-for-it brunch of Besaw's, and a fleet of food carts.
What really makes this area your essential spot for a weekend visit is the location: Airbnbs are housed in Victorians on historic streets that climb up the west hills into iconic Forest Park, which includes miles of old-growth forest hikes right in the city limits, making it the premier location in this outdoorsy city. Boutique hotels like Northrup Station are plopped right in the throes of the action. Meanwhile, you can hop on a streetcar and find yourself transported to the bougie Pearl, in the heart of Downtown, or walking the massive Farmers Market at the end of the line at Portland State. The neighborhood has everything you need to fall in love with Portland, including access to all those other neighborhoods in less than 20 minutes. The only truly Portland thing missing is a strip club. Luckily, the West Coast's oldest one is about four streetcar stops from your home base. -- Andy Kryza
Boise: Downtown
One of America's low-key coolest cities will remind you of Portland or Austin -- in a good way
Any mid-sized metropolis can host a music festival and declare itself cool, but it takes more than a craft beer tent and some overpaid leftovers from the mid-2000s indie rock boom to create magic. The sweet spot for citywide festivals that ape the SXSW model, though, would look a lot like Idaho's capital: small enough to be walkable, big enough to be packed with amazing beer and delicious food, still eager enough to turn banquet rooms and Shriners' halls into ad hoc music venues. This is why the annual Treefort Music Festival -- which generally kicks off the Thursday after SXSW ends in March -- is happy to call Boise home. It's emblematic of why Idaho, America's fastest-growing state, is legit pulling people inland, away from the expense of the West Coast. But it also underscores how quickly Boise itself has stealthily become the least-pretentious cool city in the country.
The underrated charms and scenery of the Treasure Valley have been welling up long before baristas from Portland moved here because it was cheap. (Need a cup of stellar joe? Hit up Slow by Slow.) Foremost is the beer scene, which goes above and beyond what any reasonable person would expect from a modest northwestern city of less than 700,000. A good start is a pint of City of Trees IPA from Woodland Empire or Longship IPA from Mad Swede, relatively new breweries that have quickly become mainstays. Head to Barbarian's new taproom for barrel aged stouts and sours, then walk two blocks over to Bittercreek Alehouse, Boise's OG gastropub known for its diverse tap list. It'll feed you an outrageous burger (try the Huntsman) and hold you close with its (in)famous "low power happy hour" that accounts for roughly 90% of all day-drinking in the greater Boise area.
Then, keep eating. For pizza, try the Gem State of Mind at The Wylder, is topped with caramelized onion, rosemary, sage, and, yep, potatoes. Find fancy-ish farm to table fare at Fork, an essential downtown stop perfect for brunch and dinner. And in the eastern corner of Downtown, ply the wait-what's-this-doing-here Basque scene at Bar Gernika and The Basque Market for tapas-style servings of classics like lamb, squid and sole that are hard to find in cities triple the size. By the time you leave, you'll be on your phone searching for real estate listings in Boise, imagining how your quads will look after a few months of bike-trail commuting. -- Pete Cottell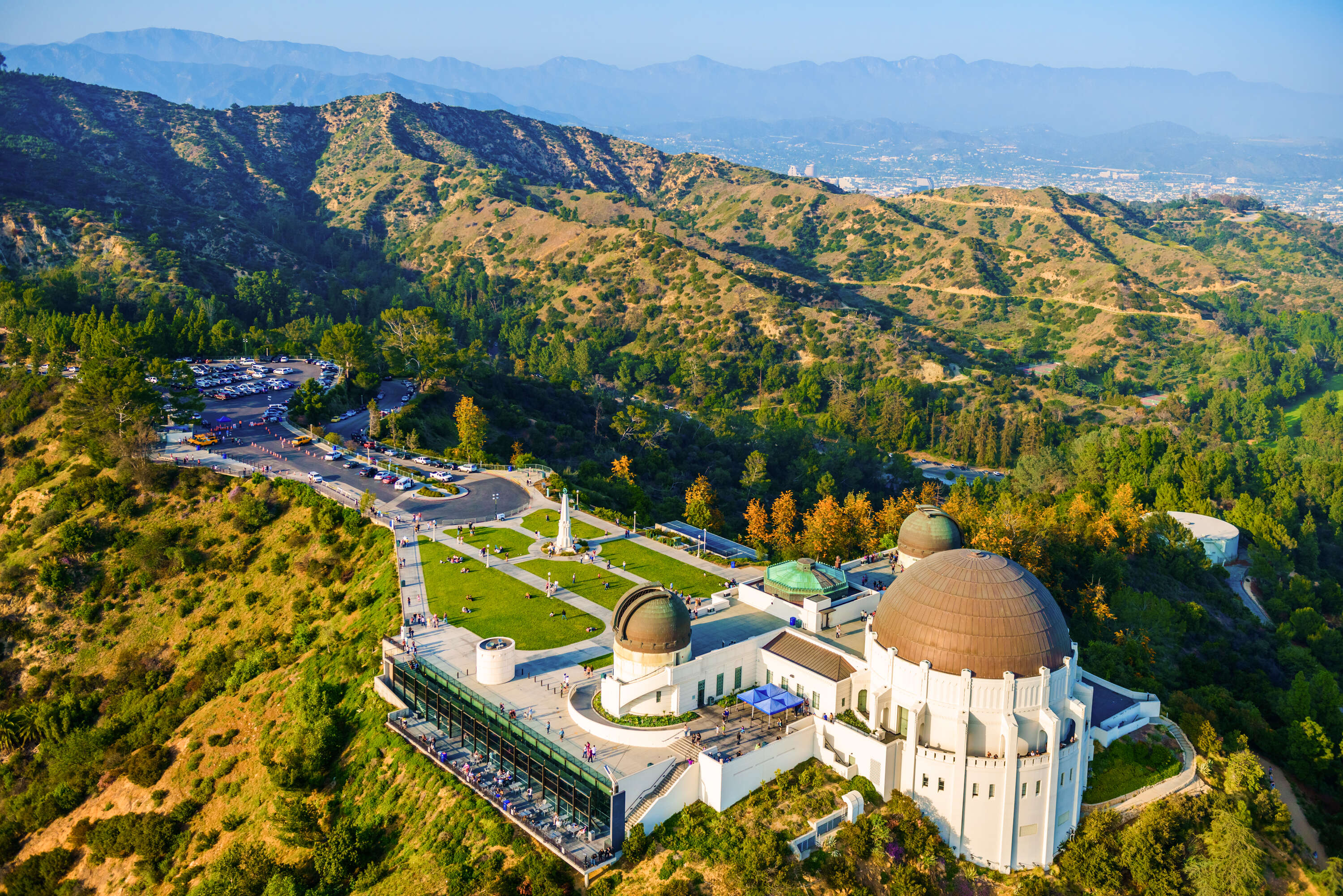 Los Angeles: Los Feliz
It's like the Brooklyn of Los Angeles -- without MTA delays
Yes, you're in LA to feel like every day is a 70-degrees-and-sunny Saturday, but this city also loves its macabre side. Griffith Park and the grounds of Los Feliz have been home to many hauntings and mysteries -- you'll find the possibly haunted Old LA Zoo, and the evocatively named Los Feliz Murder House. The murder house sat eerily empty for years, complete with unopened presents under an abandoned Christmas tree. Though it was rumored to be haunted, it was recently bought by attorney Lisa Bloom, so hopefully it's now only plagued by complaining calls from Kathy Griffin.
Thankfully, the wide array of famous filming locations and one-of-a-kind restaurants makes up for the ghosts. Start with the Griffith Observatory, the backdrop for a dramatic James Dean in Rebel Without a Cause, a naked future governor in The Terminator, and mediocre dancing in La La Land. The free planetarium will get you the best view of the city and an enviable selfie in front of the Hollywood sign. Or step into the Eisenhower era lounge of The Dresden and feel like you're living in a Goodfellas knockoff. On an unrelated note, Swingers was shot there.
As you enjoy one of the few walkable neighborhoods in LA with a taco from Yuca's and an ice cream cone from Jeni's Splendid, you might run into one of the many celebrities that live nearby. Keep an eye out for Demi Lovato, Zac Efron, Jon Hamm, or one of the many other insanely hot people that call Los Feliz home. Maybe that could be you, even? -- Amber Petty
Church Brew Works, Lawrenceville, Pittsburgh
Pittsburgh: Lawrenceville
An explosion of breweries and international restaurants make for good times on the very cheap
Pittsburgh has become something of a poster child for urban renewal in the United States over the past 15 or so years, and Lawrenceville -- a former industrial neighborhood situated north of downtown on the south bank of the Allegheny River -- works as a miniature of the city's revival. An area once home to iron works saw the University of Pittsburgh Medical Center settle down in 2009, and new job opportunities in conjunction with cheap housing made a restaurant and bar boom inevitable. And boom they did.
Local chef Justin Severino's Cure, a charcuterie haven, and Morcilla, a tapas joint, serve fare that would fit in just as well in the cuisine scenes of New York or Los Angeles, but waaaaay cheaper. Restaurants like Dijlah (which specializes in Iraqi fare) and Umami (a Japanese izakaya bar) bring quality Middle Eastern and Asian cuisine to a city better known for its Polish and Italian, while Piccolo Forno serves up traditional Italian classics. And some of the finest beers in a city renowned for its thirst are local to Lawrenceville: 11th Hour Brewing Co., Roundabout Brewery, and Cinderlands Beer Co. all call the neighborhood home. The gorgeous Church Brew Works -- built within a restored Roman Catholic church, with stained-glass sunlight pouring in over your pours -- is a worthy stop for drinkers, as is Hop Farm Brewing Company which, in spite of its IPA-heavy name, is one of Pittsburgh's most wide-ranging and creative breweries, quietly on par with Brooklyn's Grimm or California's The Bruery.
The low-key attractions here are friendly to the hungover. Lawrenceville sits near the Pittsburgh Zoo -- frequently ranked among the country's best -- and is particularly rich in historical sights: Arsenal Park, once home to the Union Army-supplying Allegheny Arsenal, was established in 1814, and the venerable Allegheny Cemetery is on the National Register of Historic Places; the reservations-only Roberto Clemente Museum rates as a must-see for baseball geeks. -- John Maher
San Diego: Ocean Beach
A beachside enclave where Jerry Garcia never died -- nor did his fashion sense
The sun is shining, the waves are crashing and WHOOSH, right when you least expect it, a hula-hooping acro yoga trio tumbles into view. For those just visiting San Diego's straight-out-of-the-'60s beach enclave, it's a delight to experience. For those of us who live here, it might as well be just another Tuesday in Ocean Beach.
Known to locals as just "OB," the neighborhood is a palm tree-dotted, oceanfront playground with plenty of non-ironic Volkswagen vans, peace signs painted everywhere, cute beach cottages, and one of the most eclectic populations imaginable. It also boasts a rowdy bar scene, with resident Grateful Dead cover bands, suspiciously named venues like The Holding Company (aka THC) and a charming dive bar called Pacific Shores that resembles the inside of a fish tank and will kick patrons out at the slightest hint of dancing.
During the daylight hours, OB is just as kicking. It boasts San Diego's best organic co-op, a lively farmers market that plays double duty as a stage -- fire jugglers, dancers, yogis, guitarists and all sorts of people vie for attention while shoppers sift through farm-fresh produce and sample the pop-up shops and food stands.
Surfers ride waves around the giant pier while not far away, joggers, walkers, and beach-goers scale the stunning Sunset Cliffs for some of the best ocean views on the West Coast. The caves and rock formations used to conceal rum-runners during Prohibition, but today they are home to some of the most beautiful and private beaches in the city.
And while OB is very much Venice Beach's non-bougie, still-grungy little sister, the neighborhood has made a few tasteful upgrades over the year. Breakfast restaurants abound, as do brewery tasting rooms, coffee shops and small boutiques selling crystals, home goods and clothing. But in this laid-back hippie paradise, the only thing visitors need to remember is, "No shirt, no shoes? No problem." -- Jackie Bryant
Stardust Video & Coffee, Winter Park, Orlando
Orlando: Winter Park
The antidote to the Disney Industrial Complex is erudite, indie, and packed with nature
Too many people visit central Florida, stay near Disney, then write the whole region off as an eccentric plastic fairyland built atop a gator-laden swamp (which is not wholly inaccurate). But that's like getting off a bus in Times Square and declaring New York City isn't very cool. You haven't seen shit yet, man.
Most of us in Florida grew up in soulless prefab neighborhoods made quickly of stucco and real estate speculation. But Winter Park is no flattened orange grove dreamt up by a deep-pocketed developer. It's a real town with long-standing character. Many of its homes -- bungalows with low-slung aluminum roofs and generous porches -- were built along cobblestone streets in the 1920s, after the invention of both the automobile and air conditioning attracted new settlers.
Winter Park, which grew out of that population boom, is now a meaningful hub of art and culture. Its crown jewel, liberal artsy Rollins College, was founded in 1885 to be the "Harvard of the South." It's not that, exactly, but Fred Rogers' alma mater does have a gorgeous campus stocked with Spanish Mediterranean architecture and a welcome air of non-Floridaness.
Go see an indie flick at the Enzian, where you can order a proper meal at a comfortable dining table. Or see a big-name band break from the tour to play an acoustic set at Park Ave CDs (which is now on Corrine Drive because the rent on Park Avenue is too damn high). Sip something hot across the street at Stardust Coffee (WiFi password is "Dust"), and order a waffle while absorbing the indie atmosphere. Or rent a kayak, and then paddle out to Dog Island on Lake Maitland, an unblemished spit of land where the wise go to drink cold beer when the sun goes down and the sky turns purple.
The Winter Park Sidewalk Art Festival is a big deal in springtime, but you can see the largest collection of Tiffany Glass (if you're into that sort of thing) here at the Morse Museum any time of year. While you're at it, wolf some old-fashioned sweet treats at Kilwins on Winter Park's main drag, Park Avenue, then call it a day. No cartoon rodents required. -- John Marshall Katheder
Brooklyn Botanic Garden, Crown Heights, New York
Brooklyn: Crown Heights/Prospect Heights
Oxtail & cocktails & lived-in Brooklyn chic with a dose of culture riches
When you're inevitably visiting NYC, go afield of frenetic Manhattan or overexposed/overpriced Brooklyn spots like Williamsburg and Dumbo. Instead, a 20-minute train ride from the bottom of Manhattan you'll find the twin neighborhoods of Prospect and Crown Heights, thoroughly mixed white/black/Latin/African 'hoods with tree-lined streets boasting buzzing bagel shops with jalapeño tofu spread and late-night bodegas blasting salsa while filling your aluminum to-go tray of lamb over rice. Oh, and they're a short walk away from one of the most luxurious green spaces in the world: Prospect Park is the place to wander and get lost in daydreams.
Airbnbs are abundant (bedrooms in Crown Heights go for $25 to $60 a night), and your proximity to major subway lines means it's easy to get to Manhattan -- though you'll be tempted to stay local. See the Beaux Arts memorial arch at Grand Army Plaza, stunning against the evening light. Get Four & Twenty Blackbirds pecan pie from the Brooklyn Library for a picnic in the park, or spend an afternoon amongst gold sneaker-clad Brooklynites, admiring Basquiat and Hooper at the Brooklyn Museum, or rambling through the Brooklyn Botanic Garden.
Meanwhile, a short walk away is Franklin and Nostrand Avenues, boosting some of the best Carribean food in New York: oxtail that makes you want to cry with gratitude. People-watching is par for the course at cafes like Little Zelda, frequented by watercolorists and drummers who work for Sleep No More. It's a neighborhood in a massive city with an intimate community vibe, and it's a place of colors and tastes and sights: spicy arepas at Tinto, sopa de tortillas and tequila at Chavela's, ramen with broth designed to regenerate at Chuko, tinga-topped nachos at El Atoradero.
Work off indulgent nights at Urban Asanas with a soulful Sunday yoga class taught by a bangles-wearing, sunglasses-flaunting, badass teacher who cues "make 2018 your bitch!" while you hold an interminable warrior two. These parts of Brooklyn don't take no for an answer, and they'll keep you coming back, again and again and again. -- Laura Yan
The Thirsty Beaver Saloon, Plaza Midwood, Charlotte
Charlotte: Plaza Midwood
The funky, beating heart of Charlotte is one of the hidden gems of the whole dang South
Past visitors include rock legends and presidents. Present-day food ranges from Serbian to down-home barbecue. And the future is found in an old honky-tonk.
It ended, as most good nights do, at the Beaver. This was February 7, 2016, the night our city's NFL team, the Panthers, lost the Super Bowl after one of the best seasons in history. Fifteen regular-season victories and two easy ones in the playoffs. When it was over, we all needed something comfortable.
My neighbors and I walked to the Thirsty Beaver, a honky-tonk with pool tables in the back and a party up front. The owners, who are brothers, strapped on guitars and played a twangy, sprinting mix of originals and covers like Merle Haggard's "Mama Tried." Watching people dance on the checkered floors of this dive, where most beer is under $3 and shots of Jack come in plastic cups, where Bartles & Jaymes share a wall with Billy Dee Williams, where a velvet portrait of Kenny Rogers guards the supply closet, and where a lighted Spuds MacKenzie watches over everything, a mere Super Bowl loss seemed trivial.
The Beaver is in Plaza Midwood, a neighborhood less than a mile from uptown Charlotte, a busy banking center. If you've never been to Charlotte, you've likely never been told you should go to Charlotte. Southern travel guides steer you to Nashville or Charleston or Atlanta or Asheville.
The guides are short-sighted. A block from my front door is Intermezzo Pizzeria, owned by two Serbian brothers who serve dishes from their home such as karadjordjeva, a pan-seared schnitzel rolled with ham and potatoes. Within a half-mile walk of that are three breweries -- one of which opened in an old sheet music store. The center of the neighborhood is a row of two-story brick shops and restaurants. On one corner, an old Dairy Queen stands across the street from a modern art studio and one of the city's snazzier restaurants, Soul Gastrolounge, where the Asian-glazed pork-belly tacos have a following. Within a block of that, we have three pizza places, two rooftop restaurants with views of the skyline, and a bar that hosts drag trivia on Tuesday nights. There's Midwood Smokehouse, where Obama once ate. And there's Dish, a Southern kitchen serves the best chicken and dumplings this side of your grandmother's house.
Like any good neighborhood, progress threatens character. One sad scratch on the Plaza Midwood record was 2014 tear-down of Reflection Studios, where R.E.M. recorded their debut album Murmur in 1983, and everybody from James Brown to Joe Walsh to Whitney Houston cut songs. An apartment complex stands there now.
That could've happened to the Beaver. Developers bought the land around the property. They pressured the owner of the building that houses the bar to sell, but he didn't. They built anyway. A sprawling apartment complex now horseshoes around the tiny bar, and the Thirsty Beaver stands like a middle finger to development, a nod to old times in one of the South's most progressive cities, a joint where bankers slug beer next to bikers, and there's never a charge to play the jukebox. -- Michael Graff
Sign up here for our daily Thrillist email and subscribe here for our YouTube channel to get your fix of the best in food/drink/fun.