The Coolest Neighborhoods in European Cities Tourists Don't Know About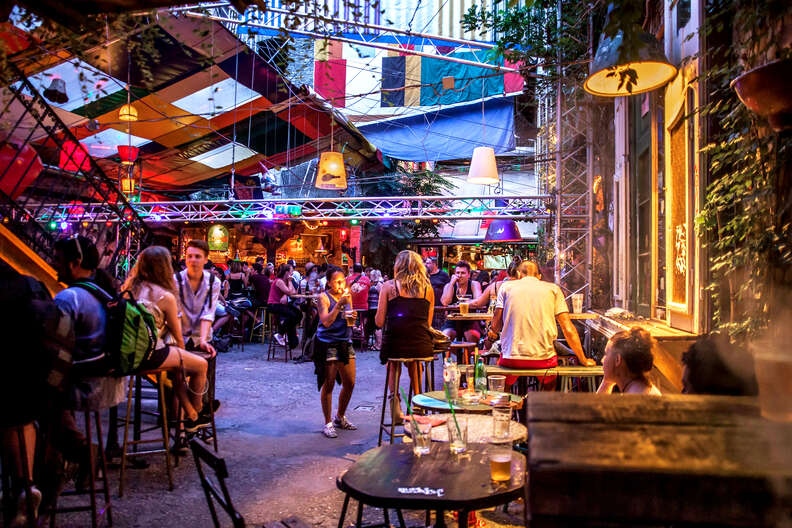 Szimpla Bar, Budapest, Hungary

| Anna Honfi
Szimpla Bar, Budapest, Hungary

| Anna Honfi
Don't get us wrong, there's no harm in ticking off postcard sights from your Europe trip bucket list. But in any city you visit, you're going to have to get off the tourist-beaten track if you want to get an actual feel for the place. Venture way, way out where the open-top buses don't go (usually about a 10-minute walk) to find the soul of European cities, filled with neighborhood bars, authentic restaurants, bona fide residents and small-scale, creative enterprises.
So here they are, the coolest off-the-radar neighborhoods in Europe. And just because we say "cool," don't go reaching for the mustache wax just yet. Sure, you'll see your fair share of identikit hipsters, but these are places which have kept their native charm too. These are likely to be crawling interesting, down-to-earth locals you'll actually want to hang out with.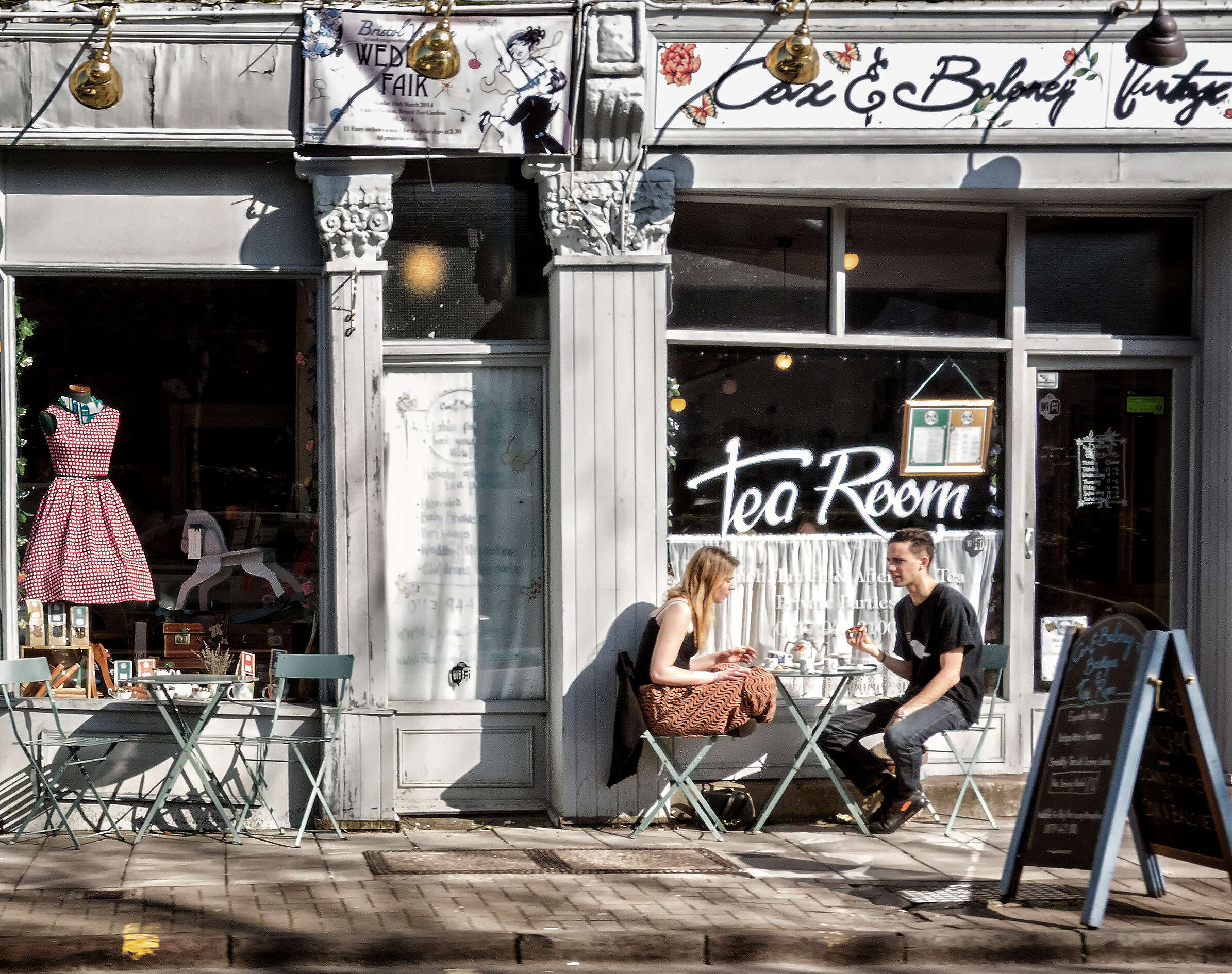 Montpelier
Bristol, UK
Bristol is having a moment, in part because all the cool people in London have worked out they can't afford to live there anymore, and they can't face moving up north. London's loss is Bristol's gain, though, and Montpelier in particular is an enclave of boho cafes and artsy independent stores. This is Banksy's home city, and in Montpelier, local artist Alex Lucas is taking up the mantle with an array of colorful street murals around the neighborhood.
One of the best food cities in the world will feed you as you'd expect. Hit organic burgers head to Oowee, get your vegan fix at the Bristolian, or pig out on Indian curry at Thali, which has grown from a food truck at Glastonbury Festival to a mini-chain with five branches in Bristol. At Playground, you can grab a specialty coffee and your favorite board game -- and you get to sit on a swing!
Erzsébetváros
Budapest, Hungary
Erzsébetváros will leave you speechless, and not just because you can't work out how to pronounce it. Down the dark lanes of this old Jewish Quarter (also known as District VII) you'll find Budapest's finest "ruin pubs" -- no, not pubs you go to get ruined on cheap beer (although that is certainly an option), but dilapidated buildings converted into bars and cafes, which host a mixture of art exhibitions and intimate gigs by local bands.
The biggest and best is Szimpla Kert, a multi-level party house with graffiti-scratched walls, mismatched furniture, and a clapped-out East German car for decoration. By day, hang out with the hipsters in the sunny courtyard, or pitch up to farmers market (on Sundays), which also raises money for charity. There are pubs and clubs on every corner, but two of our favorites are dentist-turned-bar Fogasház and cocktail den Warm Up. Oh, and there's also the world's second-largest synagogue, right here in Erzsébetváros.
Exarcheia
Athens, Greece
Most tourists aren't tough enough for Exarcheia, and hey, if you're going to Athens to island hop or to point your SLR at the Parthenon, it's probably not for you. This was the epicenter of anarchist riots in 2008, and you don't have to be a Greek scholar to make out "Fuck the Police" (or similar) scrawled across many of the walls. The counterculture streak remains, but this young-at-heart student neighborhood is welcoming and friendly, with an inclusive vibe that instantly puts visitors at ease. Unless you're a cop, in which case, maybe just play it cool.
Base yourself at vintage hostel Athens Quinta, and go exploring from there. Indulge your comic book fantasies at Solaris, browse international instruments at cozy music shop Amola Kalimba, or shop for secondhand bargains at Yesterday's Bread. Meze is the move at Ama Lachei, then swing by Alexandrino for a cocktail (and not the Molotov variety, probably).
Praga
Warsaw, Poland
It wasn't too long ago that Praga was known as "The Bermuda Triangle," not because it's a surprisingly tropical patch of Eastern Europe, but because you'd be lucky to come out alive. On such gritty reputations are hipster enclaves built. The disused warehouses and factories have been converted into bars, clubs, and performance venues, and these days the area is a hotbed of creativity.
Catch an arthouse flick at Kino Praha and check out the NYC-inspired Soho Factory cultural center, which includes the dazzling Neon Muzeum of Cold War-era signs preserved in their fluorescent glory. Most nights should be spent around the back of 11 Listopada Street -- there's usually folk music in the courtyard, and you have a choice of three dance-till-dawn clubs (Hydrozagadka, Chmury, and Skład Butelek). In summer, the party is down on the beach by the River Vistula.
Neukölln
Berlin, Germany
Neukölln is the new Kreuzberg and cool-capital of Berlin... at least until somewhere else becomes the new Neukölln. Westerstrasse is the thumping artery of activity, with a full quota of craft beer and cocktail bars (looking at you, Beuster and TiER), but a detour south is well worth your time. Why? Because there's a massive abandoned airport right in the middle of the city, that's why. Tempelhof Field is where Berlin's student crowd goes for day-drinking, friendly ball games, and homespun barbecues -- it's almost rude not to grab your cooler and join them.
Now, the food. Get your breakfast eggs with a fresh-squeezed smoothie at rustic cafe Roamers, and pick from multicultural dinner options including Thai food at Mae Charoen and Italian that's actually as good as in Italy, at La Bolognina. At Gordon's you get more than just Israeli tapas -- it's also a second-hand vinyl store. Rummage for upcycled fashion finds at Shio, and for your requisite Berlin art fix, check out the rotating exhibitions at gallery Cell 63.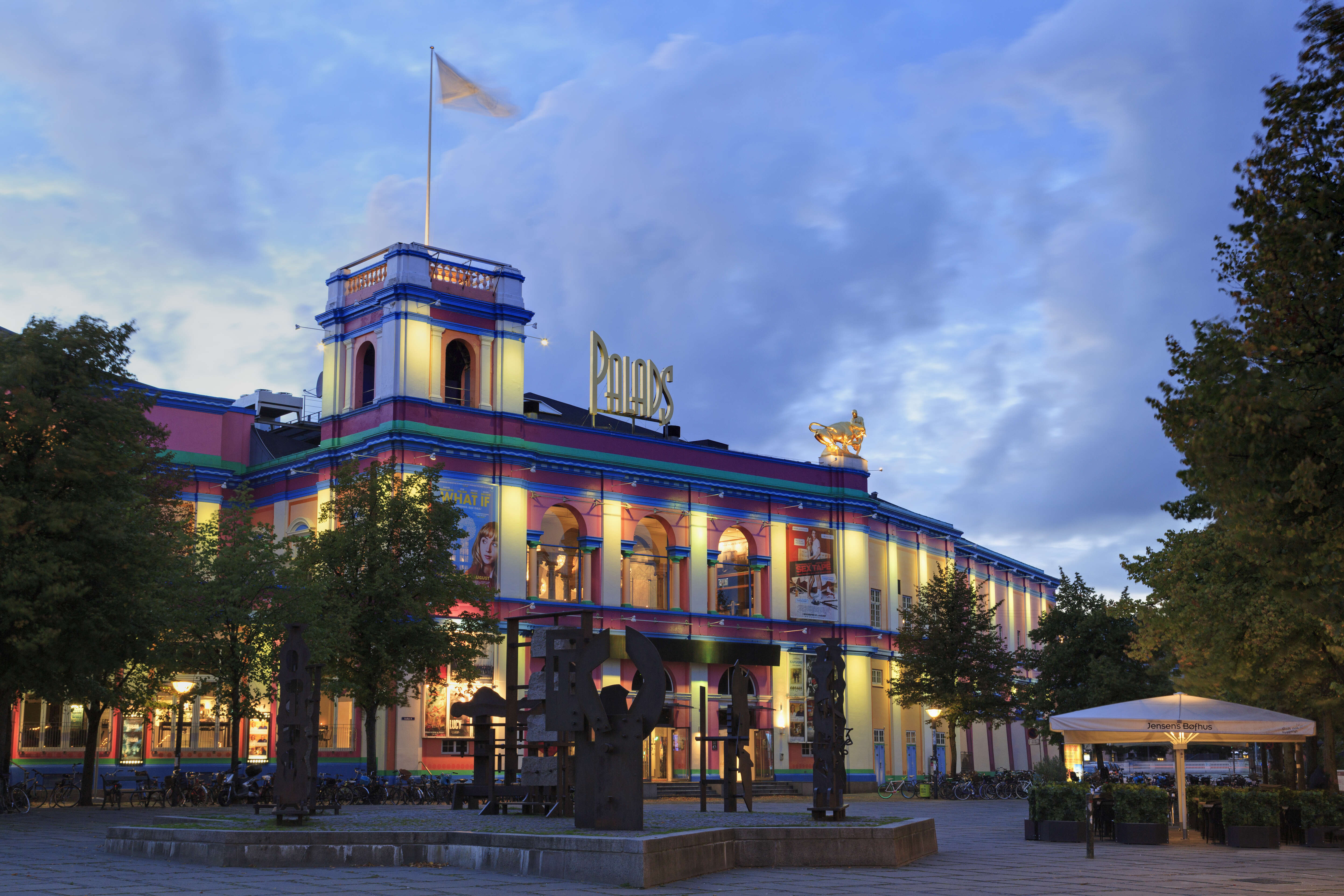 Vesterbro
Copenhagen, Denmark
Copenhagen's hipster scene is a tale of two bros. Nørrebro was the trailblazer, and hey, it's still got the credentials of independent breweries and boutique design stores -- but we're picking Vesterbro because of its less-polished, gritty charm.
The neighborhood is changing rapidly, but right now it's in the Goldilocks zone. The meatpacking industry is still active and there's a dim glow from the old red light district, but now there are open-air art exhibits down the Sønder Boulevard and the city's best flea market on Halmtorvet Square. It's also Copenhagen's food capital, packed with more than 250 restaurants; slurp your favorite Japanese soup at Ramen to Bíiru, or feast on slow-cooked barbecue at WarPigs.
10th Arrondissement
Paris, France
Hanging out around the train station might not be top of your France bucket list, but that's exactly what the cool kids in Paris do. The once-dismal Gare du Nord has had a facelift, and the surrounding 10th Arrondissement is on the up. Where previously there were crusty internet cafes and seedy hotels, now you've got artisan coffee houses and boutique hotels.
Start your morning routine can start with a specialty caffeine hit at 5 Pailles, followed by pastries at Du Pain et des Idées bakery, and -- if you have space -- Aussie-style brunch at Holybelly. Work up an appetite for farm-to-fork food at Les Résistants, and a tipple at Breton wine bar La Pointe du Grouin. Bed down at oh-so boho Hotel Grand Amour, designed by graffiti artist André Saraiva.
Langstrasse
Zurich, Switzerland
Switzerland isn't used to hanging out with the cool kids. Sometimes it tries to tag along, but then everyone remembers that this is the place that invented muesli, Cello, and punctuality. Hell, even its flag is a square. But Langstrasse (literally Long Street) in Zurich is breaking the mold. It's a richly multicultural, up-all-night kind of neighborhood, lined with neon lights and buzzing bars and clubs.
Chomp on the city's best steak sandwich at Stubä, or feast on Middle Eastern flavors at vibrant NENI (set within the 25Hours hotel, which has rotating exhibitions by local artists). Later, hit up ex-brothel Longstreet Bar, grab a slice or cocktail at gay bar/pizza joint Les Garçons, or go strobe-chasing with Zurich's trendy set at Zunkunft nightclub. This might be the first time you've seen Switzerland in the same zip code as a list of coolest places -- but it's time to give it a chance.
Sign up here for our daily Thrillist email and subscribe here for our YouTube channel to get your fix of the best in food/drink/fun.