If you like to travel, you're probably getting used to the new normal of cheap flights to Europe. We get it. Discount airlines are shrinking the Atlantic. But you know what? American cities are absolutely rocking lately, and unless you're flying into an airport that looks like it just stepped off the set of Wings, flights domestically are pretty damn cheap, too. Not that the great American road trip is dead either. With small cities figuring out ways to create big-time experiences, big cities competing with world-class attractions, and gas prices relatively reasonable, US travel just keeps getting cheaper and better.
This year will see some flight-worthy new things to visit, including a provocative African-American history museum in Alabama, an underwater museum in Florida, and a new spy museum in New York. You don't need to cross a body of water to take a phenomenal trip this year.
Recommended Video
You Can Rent This Personal Submarine in the Bahamas
Richmond, Virginia
Expected opening: Spring
Don't look now, but little Richmond, Virginia has the most anticipated art museum opening of 2018. Virginia Commonwealth University has poured $41 million into this 41,000-square-foot space devoted to showcasing art from fresh, modern artists in the city's first true cultural cornerstone. The white-blocked building will be a non-collecting museum, opting instead to keep its exhibits, films, and special programs fresh so visitors can come back for new experiences. It'll be heavy on experimental and modern works. The first exhibition, "Declaration," will focus on art's ability to affect social change.
Orlando, Florida
Expected opening: Summer
Walt Disney World Resort's Hollywood Studios will unveil its newest attraction, one themed after Andy's backyard from the classic animated Toy Story trilogy. The 11-acre park-within-a-park will feature a Slinky Dog roller coaster, an Alien Swirling Saucers ride, a restaurant called Woody's Lunchbox, and an expansion on the existing Toy Story Mania attraction. You'll also be able to interact with your favorite toys from the film, as well as the ubiquitous green army men. No word on if there'll be a tear-jerking descent into an incinerator at the end. Get the full story here.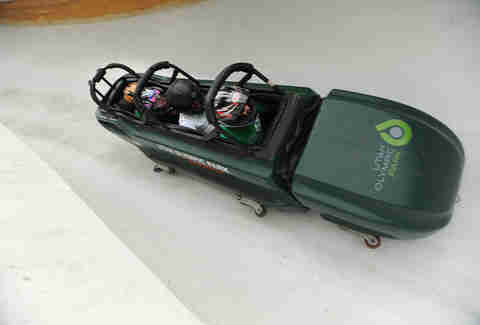 Park City, Utah
Expected opening: January
Ever since you saw Cool Runnings, you've wanted to clamber into a bobsled and get into a groove with gravity. Well, now's your chance to prove it, tough guy, when the St. Regis Deer Valley opens a bobsled course where you'll careen around 10 curves, reaching speeds of 70 mph and pulling 3 Gs. The whole thing is led by Olympic silver medalists Valerie Fleming and Shauna Rohbock, who'll also give you a tour of the 2002 Winter Olympic Park, then sign a photo for you to take home. Want something a little less nerve-wracking? The hotel will also begin biathlon lessons, where you'll learn to shoot like an Olympian before heading out on a ski or snowshoe expedition.
Niagara Falls, New York
Expected opening: March
Perhaps the year's biggest "hmm... why didn't I know that?" new attraction pays tribute to the role Niagara Falls played in helping escaped slaves along the last leg of the Underground Railroad. For slaves fleeing to Canada, the Erie Canal and the Niagara River were the home stretch to freedom, a treacherous crossing that made for fascinating stories. The permanent exhibit called One More River to Cross will be housed in the restored 1863 US Customs House at the Amtrak station. It will tell the remarkable stories of runaway slaves via interactive exhibits, allowing visitors to virtually "meet" abolitionist heroes like Harriet Tubman and Frederick Douglass, and escaped-slave-turned-Union-soldier Patrick Sneed.
Branson, Missouri
Expected opening: March
That Dubai of the Midwest that is Branson will top itself once again in 2018, when Silver Dollar City opens its $26 million Time Traveler roller coaster. It will be the fastest, tallest spinning coaster in the world, with cars twirling 360 degrees while wooshing down the track at speeds over 50 mph. This, of course, after a 10-story, 90-degree drop to start the ride, then a quick thrust to 47 mph from a dead stop. You'll pass through three inversions -- a dive loop, zero-G roll, and a 95-foot vertical loop, the tallest ever on a spinning coaster. All followed by a second launch, from 30 mph to 45 in 3.7 seconds. What we're saying is, maybe eat after the ride.
New York City
Expected opening: February
There's a lot more that goes into making a spy than jumping out of helicopters and playing the tables in Monte Carlo. There's also stuff that requires sitting still and drinking Mountain Dew Code Red, like computer hacking, encryption, and cyber warfare. Whatever your spylike inclinations, you'll find them at the most interactive spy museum ever at Spyscape. Through a series of stations, you'll learn how to encrypt messages, lie to interrogators, observe covert surveillance, and react during simulated "special-ops exercises" in a laser maze. A wristband tracks your progress, and at the end, a debriefing will assess your strengths, showing whether you're better suited to be James Bond, a high-level hacker, or just the henchman who loses at blackjack.
Sun Valley, Idaho
Expected opening: Now
Not that a giant swath of undeveloped land is new, per se, but you can still geek out over the International Dark Sky Association designating it as a Dark Sky Reserve. It means the 1,400-square-mile preserve in Blaine and Custer Counties will be protected against any sort of light pollution, so if the weather is clear you're guaranteed to spot billions of stars. The Long Island-sized reserve is the first of its kind in the US and only the 12th in the world, meaning 2018 should bring a bevy of star gazers to the area. In preparation, the Hotel Ketchum opened its doors last month with this hard-to-miss marketing slogan: "We can't wait to sleep with you."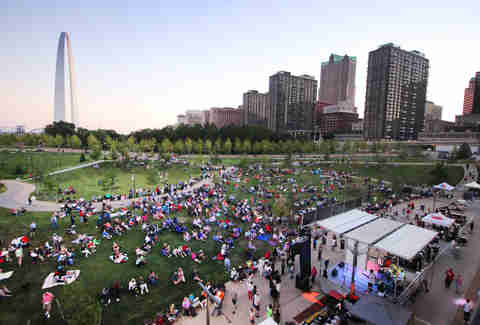 St. Louis, Missouri
Expected opening: July 3
Among all the great attractions in America's most overlooked city to visit, perhaps the most underwhelming is also its most famous. The Gateway arch stood across I-44 from Downtown, with a small, cramped visitors center and not much around it to speak of. That changes this year when a $380 million expansion project adds a park over the highway, connecting the arch to the city center via a scenic new greenway. The grounds around the arch are getting new running and walking trails along the Mississippi River, along with a new amphitheater and a glass-enclosed visitors center. This means no waiting outside for tickets if you come during cold weather. Though the arch has been around since 1965, this new park makes it a more integral part of the city experience, and underscores St. Louis' appeal as a legit American playground.
Seattle, Washington
Expected opening: May 5
Some might say Seattle has changed a smidge in the past few years, and is losing some of the charming Nordic heritage. But a new museum in the one time Scandinavian enclave of Ballard is setting out to preserve that heritage in a 60,000-square-foot cultural center that celebrates the history of Norway, Sweden, Finland, Iceland, and Denmark. The new museum's fjord-inspired design boasts high, glacial-white walls towering over the main floor. Bridges span the walls, connecting exhibits about ancient Nordic history to the Scandinavian-America experience, a visual metaphor for migration to the Americas. Though the museum has existed in a smaller space for years, the new museum gives Ballard a cultural icon to hold onto, even as the city around it changes.
Montgomery, Alabama
Expected opening: April
This new museum devoted to African-American history in the city where the civil rights movement began is the most provocative new attraction hitting the country this year. Set in an old slave warehouse that functioned as a holding pen between the city's port and its rail station, the museum begins by re-creating the conditions that existed here, giving visitors at least a glimpse of the horrors of the slave trade. It goes on to use VR and multimedia to chronicle the African-American experience after emancipation, from convict leasing to mass incarceration, and incorporates what the museum claims is the largest collection of data on widespread lynching. It'll also include art from prominent black artists, filmmakers, and musicians.
Rancho Mirage Observatory
Rancho Mirage, California
Expected opening: February
The California desert has long been one of the most popular stargazing spots in America, and now it's getting its first big-league observatory with this new $3.6 million facility. It sits on the west end of the public library, and includes a research-level telescope with a 28-inch mirror, encased in a 23.5-foot rotating dome. Amateur astronomers will also have a 2,000-square-foot patio outside the dome to set up their own telescopes and take advantage of the clear desert skies.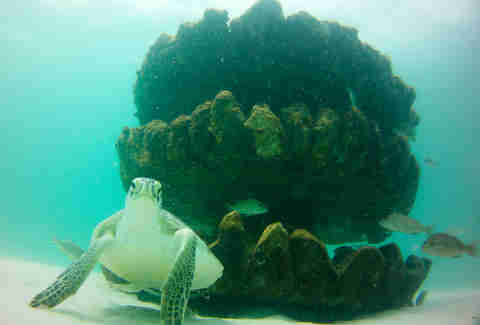 South Walton, Florida
Expected opening: Summer
Richmond may have the coolest new art museum in America ABOVE water. Underwater, though? That's gonna be in South Walton, Florida, a beach community on the Gulf Coast known for its white sand beaches and artificial reefs. Its newest reef will be America's first underwater sculpture garden, sitting 50 to 60 feet below the surface on an acre of seabed off Grayton Beach State Park. Seven sculptures will greet divers who visit, with names like Propeller in Motion, The Grayt Pineapple, and Amorphous Octopus. Five of the sculptures come from local artists, and JVC's Dream is a collaboration between one of them, Kevin Reilly, and students from the local Montessori School.
Sign up here for our daily Thrillist email and subscribe here for our YouTube channel to get your fix of the best in food/drink/fun.