No American institution is so equally beloved and reviled as Walt Disney World, the epicenter of childhood fantasy and fanny-pack fashion in Central Florida. But whether you love it or hate it, its intricacies are no less fascinating.
Among the Disneyphile contingent (of which I am unabashedly a member) there exists the popular pastime of swapping Disney "secrets" in the hopes that your knowledge of Disney will reign supreme. There's no sense in spouting BS, either, as lovers of all things Disney will call you out quicker than Pinocchio's nose grows. But deep actual knowledge means something to us.
In the spirit of showing off, here are a few of my favorite Walt Disney World factoids you probably never knew about.
Recommended Video
Where to Get the Best Waffle Fries You'll Ever Eat
1. The Magic Kingdom is actually on the second floor
The "underground city" network of not-so-secret tunnels really exists -- so if you want to see Snow White out of costume, hang out down there. Actually, that sounds like a good way to end up with a restraining order. But because Florida is at sea level and engineers couldn't dig down, these "underground" tunnels are really at ground level and the park is built on top of them -- a lot like modern Rome, except with more mafia-style extortion.
3. There were supposed to be more hotels around the Magic Kingdom
Original plans called for hotels with a Venetian theme, a South Asian theme, and a Persian theme. Those plans, however, were thrown out after the oil crisis. Oh, and the Shah of Iran was supposedly going to fund the Persian hotel, but, since this was supposed to happen in the late '70s, the plans were basically taken hostage and never released.
4. Admission was only $3.50 on opening day
Got $3.50 in your wallet now? Congratulations! You can now buy a bottle of water at Disney World. But not the Smart Water, there's an up charge for that.
Nowadays, a one-day ticket will run you $94 or $99, depending on which park you visit. You can go to multiple parks for an additional $60 fee, or purchase multi-day tickets for a discounted price. Which is still not cheap, FYI.
5. Dead people's ashes are everywhere
No joke. I had a friend who knew a girl whose mom, upon her death, wanted to be cremated and spread from the top of the Dumbo ride. This sounded odd until I heard it happens all the time. The park apparently even has a special vacuum for such occasions. Which is pretty gross, when you think about it. Cleanup in aisle Dumbo!
6. It would take a lifetime to stay in every hotel room
If you spent one night in each hotel room in Disney World, it'd take you 68 years. And, no, they don't rent by the hour.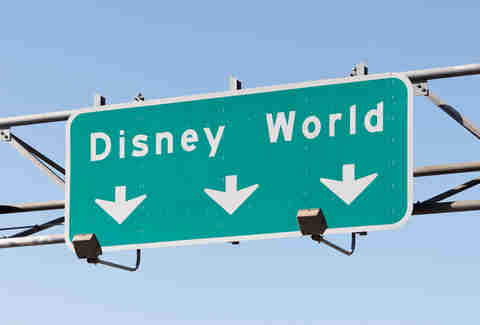 7. Disney World is basically its own self-governing city
This should be frightening to the outside world. The land that became Disney World straddles Osceola and Orange Counties. And, all Florida stereotypes aside, neither had the resources to support the park's construction back in the day. The solution? Designate Walt's land as its own autonomous taxing district. This autonomy, however, does not seem to apply to the American rule of law.
8. Cinderella Castle is practically empty
Besides a restaurant, gift shop, and the ghost of Walt Disney's would-be apartment, that is. Designers built an apartment for Walt into the castle plan, but he died before its completion. That space was later turned into a hotel room that's literally impossible to get a night in.
9. It's also made entirely of fiberglass
The Florida housing bubble was already brutal, but the Cinderella Castle really weathered that storm. Still, in the hierarchy of fairy tale homes, Cinderella Castle falls somewhere above the Three Little Pigs' straw and sticks houses, but below the brick house.
No pigs or stones were harmed in the making of this castle.
10. EPCOT is an acronym, and an amalgamation
True Disney nerds will tell you EPCOT stands for Experimental Prototype Community of Tomorrow, and it was originally supposed to be a living, working city of the future. If you'd ever wanted to live in a Ray Bradbury novel, this would have been your shot. Sadly, Walt's death detoured the original plan.
There's a story, though, about the park's odd genesis. Imagineers couldn't decide between the future concept or the world showcase concept. Supposedly, one Imagineer had the brilliant idea to just push together the two tables with the separate park models on them, thus merging them into one mega park.
Sounds legit.
11. Disney World is the largest single-site employer in the US
And employees aren't just called employees -- they're cast members. A lot of them are probably sleeping together. And they can probably tell you where the bathroom is in 14 languages. Just don't ask them for freebies.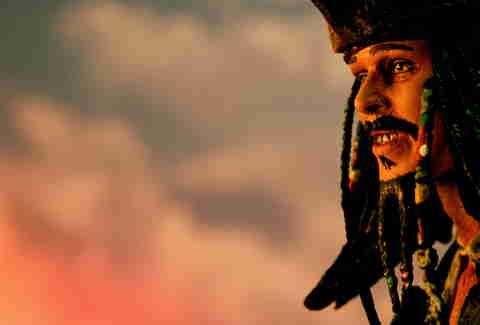 12. The Haunted Mansion isn't the only place that's haunted
The real ghost (not a typo) of a worker who died during construction of The Pirates of the Caribbean allegedly haunts the ride. And that one tourist's finger is probably roaming around there like Cousin Itt, for that matter.
14. Visitors consume close to 2 million pounds of those caveman turkey drumsticks each year
No word on how much Pepto Bismol is sold annually on property. But Disney World frequenters eat enough turkey legs to make even John Madden proud.
Editors note: Some former workers speculated the turkey legs are actually emu.
15. Hotel rooms at the Polynesian and Contemporary were built offsite
After the rooms were constructed, there were slid into the frames of the buildings. So that makes it kind of like sleeping in a giant furnished drawer, minus the giant Gideon bibles.
16. You can't get a straw or cup lid at Animal Kingdom
Disney doesn't trust the animals not to get their paws on straws or lids. Or, more likely, they don't trust humans to not throw them where the animals can get them.
17. Disney World is where sunglasses go to die
More than 200 pairs of sunglasses are turned in to lost and found each day. It's like all those socks that disappear in the laundry, but multiplied to the Nth degree. And with way more squinting tourists.