The World's Biggest DJs Share Their Under-the-Radar Party Destinations
Not that we like to question the wisdom of Marshall Mathers, but when he told the world a few years back that "Nobody listens to techno," well, he was a little off base. Whether you call it techno, EDM, or just that "untz untz untz music," electronic music has become bigger worldwide than pretty much any other type of music not sung by a boy band. And the people who produce it can typically spend up to 180 days a year circling the globe to play.
Which is why we thought it'd be fun to sit down with said "people who produce it" -- as in, some of the biggest names in electronic music -- at the SiriusXM Lounge in Miami/backstage at Ultra and find out their favorite hidden-gem party spots around the world.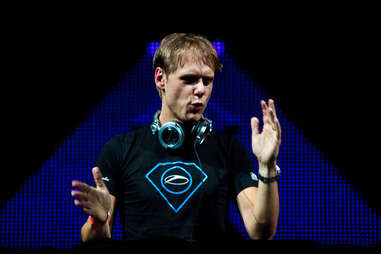 Maresias, Brazil
Where to party:
Club Sirena
or
Green Valley
in Camboriu
"Did you ever see that Bounty commercial, with the blue ocean and the coconut falling from the tree? THAT'S Maresias. It's where God created paradise -- literally, blue sky, blue ocean, mountains... Brazilian women. Not to mention great clubs, great events, great Brazilian fruits, and steaks. And, of course, they go crazy with parties there. During the day, they're on the beach and at night they go crazy in the clubs. It's massive."
Mendoza, Argentina
Where to party:
Arena Maipu
"For me, Argentina is the best place to party in the world. I'd never been to Mendoza before last year, and it was incredible. They got 5,000 people to sell out an arena on a Sunday. I went to the wineries and vineyards and had great meals there. All the Malbecs come from Mendoza so, not only do they have a great clubbing scene, but they make great wine."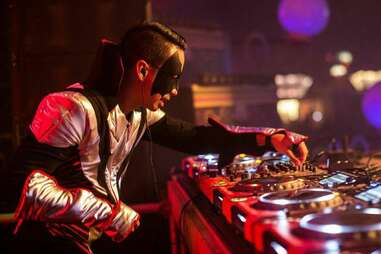 El Paso, TX
Where to party:
301 Nightlife
"A lot of people underestimate places like El Paso. I LOVE playing there. The people are so locked in and so passionate about what we do that I can put out a track on Monday, play there on Saturday, and they would know every word of it. They're into techno, they're into EDM, and I really appreciate that. As a holiday destination? I don't know about El Paso. As a DJ to play there, it's one of my favorite places. Actually, it's right next to Juarez, so sometimes you can [hear] what you think [are] fireworks, and it's guns shooting across the border. But in El Paso you're safe."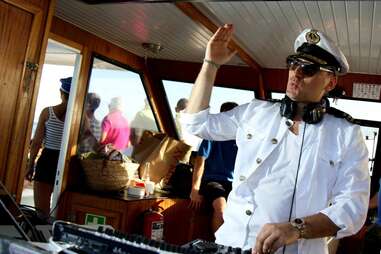 Albuquerque, NM
Where to party:
The Stage
"When you land, it's just sand; like sand is the new green. And you're there, and there's this big complex where the club is, and you just don't expect it to be much. It's not the capital of electronic music, but it's really going off. I'm pretty sure like 50% of the people had never heard of me, but somehow they got involved in the energy and in the drive and really enjoyed it. And as an artist, that's great to see. Looking back, it was like the energy that would have been in Vegas or Miami or LA; it was just straightforward fun."
Where to party:
Eagles Ballroom
Dominic Lalli:
"You wouldn't think it's much, but Milwaukee is like a mini-Chicago. We do massive shows up there at this place called Eagles Ballroom. It's this massive hall with four venues inside, [with] this weird, haunted style. There's an emptied-out pool in the middle with all this graffiti that, apparently, is where Jeffrey Dahmer went and found people and, well, you know. We usually play this crazy weird, old room that holds like 3,500 people."
Kalamazoo, MI
Where to party:
State Theater
Jeremy Salken:
"Michigan goes really hard. Midwest people know that, but other people don't fully realize how hard Midwesterners go. The Electric Forest [Festival] is really close to there. We played this theater that's 1,600 seats; it was sold out in advance and all these kids were just ready to go to town. It was a really old, historic-looking theater. That's one of those places that any time we can hit it, we try to show those kids love because they really come out."
Saskatoon, Canada
Where to party:
Tequila Nightclub
"With the Revealed crew -- me, Dannic, and Dyro -- we did a Canadian bus tour and played super small clubs. We never expected to have such a great night in Saskatoon. It was the smallest club I've ever seen, and the funny thing is, it wasn't even sold out since EDM isn't that big in Saskatoon. But we had a great night. The fans were so happy we were there because, really, what DJ is visiting Saskatoon? So they were really appreciative and the energy level was extremely high."
Majorca, Spain
Where to party:
BCM
"In Majorca , there's a club called BCM. It's wild, it's crazy, it's a sweat fest, and it's really messy. It's insane. For me, I'm a big ocean guy; I'll go on anyone's boat, I'll find a guy with a boat, I'll go on their boat, and then find cliffs to jump off of."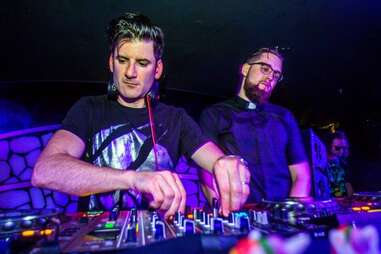 Boston, MA
Where to Party:
Rise
"I don't know if it's really off-the-radar, but I played this club in Boston called Rise from, like, one to seven in the morning. They turned on the lights at 7am and everyone was still there. And you'd think maybe some people would go home, it's kinda late. No, they're ready to go to the next place, and the next place, and the next place. They don't have booze, but they did have a urinal in the DJ booth."