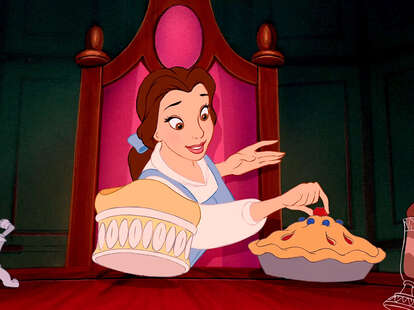 Disney
Disney
Much like throwing a bar mitzvah or walking out your front door in New York, a trip to the Disney parks means resigning yourself to spending an obscene amount of money. A one-day pass is hurdling towards $100 per person; multiply that by a family of four and you're out a grand for a three-day weekend before you've even booked a plane ticket. But not everything at Disney has to give your bank account an irreversible hemorrhage. Like, for example, the food.
Eating and drinking in the parks can cost a fortune if you don't know what you're doing. But we talked to Ian Ford, a father of two and CEO of Undercover Tourist, as well as travel agent Melissa Gutting of Travel Leaders, and they offered up some serious Disney dining hacks that'll save you hours and dollars.
Eat breakfast early, in your room
"We wake up like 5 or 6am and have protein bars and shakes in our room," Ford says of his family's pre-park power-up. It not only slices the cost of the meal dramatically, it also gets everyone to the park right when it opens, fueled up and ready to jam till lunch. "You can ride short rides, with short duration, and ride 20 of those before the park fills up," he says. "It's like a double win."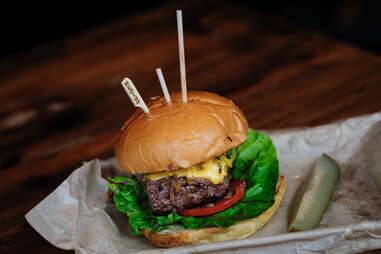 Split up the portions
Americans are internationally mocked for our portion sizes, and there's no need to buy a 3/4lb hamburger for an 8-year-old. "A lot of the portions are adult-sized," says Ford. "So if your kid wants a cheeseburger and fries, you can ask them to split it among two buns. A lot of the burgers have two patties and they'll give you an extra bun since they know kids don't eat the whole meal." This can be especially useful if you have two kids, saving you money and teaching them to share -- or at least ration.
Use drink powders
Sometimes you want a drink with a little more flavor than the free tap water you can get at concession stands. But that doesn't mean you need to shell out $7 for a soda. Ford suggests bringing in drink powders like Crystal Light or other drinks, and mixing those with the water and ice the stands will give you.
Go to the character breakfast
Though it's absolutely not a money saver, going to the daily "character breakfast" -- where Mickey, Minnie, and others working 20-hour shifts for minimum wage mingle with the crowd at a private morning meal -- can save you some serious time. It runs anywhere from $35 to $60, but avoids countless stops inside the park for your kids to get pictures with the characters. "It's air-conditioned, for one thing," says Ford. "If you don't take your kids, every time you see a character inside the park they'll want to stop. And you'll have to wait for all the other kids to get their pictures first."
Eat at these quick-service restaurants
When you finally do have to stop and eat, Ford insists you get the most bang for your buck at quick-service restaurants. They also save you time, allowing for more rides and fewer kids getting anxious about missing out. His suggestions for the places where you'll get the most value in each park:
Epcot: Tangierine Café. "It's a fun experience for the kids, with a ton of baklava and really hearty meals that fill you up."
Hollywood Studios: Backlot Express. "Just a really good mix of food with hearty stuff."
Animal Kingdom: Flame Tree Barbecue. "It's the typical ribs, sandwiches, and turkey legs. But you can add on a lot of stuff and condiments, and practically make your own salad on the side."
Magic Kingdom: Columbia Harbor House. "It has great salad and lobster rolls, and the upstairs section is just nice and quiet. That's probably my favorite lunch spot."
Use the Disney Dining Plan
Though you might think the dining plan offered to Disney hotel guests is just a large-scale ploy to ensure you're spending money on theme-park food, Ford insists it will save you money in the long run. The plan has different levels depending on how many meals you want, and can be purchased upfront to avoid impulse food spending. "The plan gets you so many meals and so many snacks, and enables you to know what your budget is upfront so you don't go overboard," Ford says. "Kind of like buying chips in a casino."
And use those points wisely
You don't need to drop all those points on a burger and a pizza, either. If you use your dining credits strategically you can turn one "meal" into several. "In the right food court, snack points can be used for plenty of food choices to make a meal, stretching that meal plan even more," Gutting says. "Use one point for a fruit cup and another point for a yogurt parfait and perfecto! A light breakfast on the go."
Sign up here for our daily Thrillist email, and get your fix of the best in food/drink/fun.
Matt Meltzer is a staff writer with Thrillist who has nothing but Diet Coke in theme parks. Follow him on Instagram @meltrez1.