Groove Cruise Pics: 4 Days of Half-Naked Women and Nonstop EDM
ALL PHOTOS BY LUCIE FARIS
Saying you go to a music festival for the tunes is kinda like saying you read Playboy for the articles. Sure, the music is great, but the "scenery" is as much a part of the draw as whatever artist it is you went to see. Case in point: Ultra. Or Ultra again.
Now take all that "scenery" and put it on a cruise ship. Add 96 straight hours of dance music from the likes of Ferry Corsten, Markus Shulz, Funkagenda, George Acosta and more, and you may well have created a perfect storm: the aesthetics of a music festival combined with the "we're stuck on a ship and will never see any of these people again" anything-goes mentality of a cruise.
It's known as the Groove Cruise. And it's nuts. And if you weren't on this year's 11th annual, four-day floating rave, here's a sexy picture show of what you missed.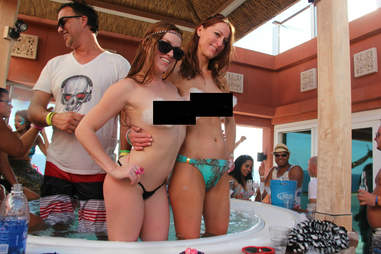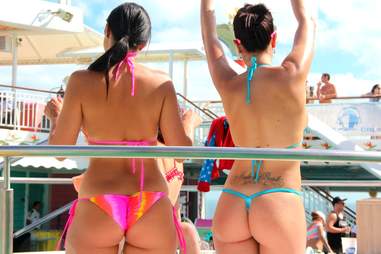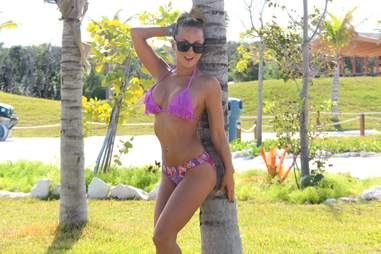 Seriously, if you let your fiancee go on the Groove Cruise for her bachelorette party you're either: A) a complete moron, or B) having YOUR party in Tijuana.