Awesome Eats, Adventures, and Hotels on Both Coasts of the USA
Summer is unquestionably the time for getting it away from it all. Of course, there's "getting away from it all", like a road trip to the next town with a layover at a trucker rest stop and "getting away from it all", like hitting the highway for some serious distance, looking for adventures, crushable eats, and luxe sleep arrangements along the way. This is all about the latter, celebrating some of the most epic stretches of American road packed with all the unbelievable fun, filling, and photo-worthy places and activities anyone could hope for. Read on, pack your bags, and elevate your next journey to the next level.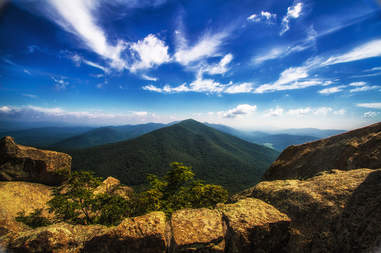 <a href="https://www.fl...nQ5w7g-o7fKFt" rel="nofollow" target="_blank">Jim Lukach/Flickr</a>
It's nearly 500 miles stretching through North Carolina and Virginia, and it's home to some of the most absolutely, ridiculously pretty scenery in America. But that's not all the Blue Ridge Parkway has going for it. We've compiled a list of adventures ranging from the daring to the straight chilling, all only accomplishable along this majestic highway. So what are you waiting for? Click your preferred escape below.
<a href="https://flic.kr/p/oBY7gh" rel="nofollow" target="_blank">smithereen/Flickr</a>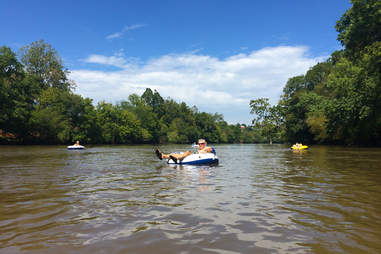 kzenon/Shutterstock
Anthony Heflin/Shutterstock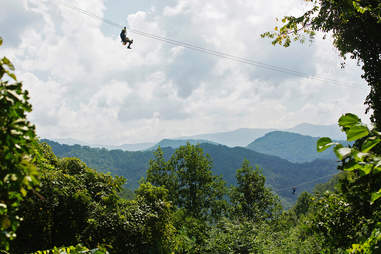 Courtesy of Navitat
If we're talking elevated escapes, nothing fits the bill better than the PCH... almost literally. High above the Pacific Ocean, this winding and tremendously scenic route houses more than salt, air, and neck-snapping views. In fact, some of the best eats in America can be found right along the road or right near by. Click on whatever you find most noshable to see the full list of gorge-worthy eateries.
<a href="https://flic.kr/p/7QB15F" rel="nofollow" target="_blank">LadyDucayne/Flickr</a>
<a href="https://flic.kr/p/bbHsVV" rel="nofollow" target="_blank">albyantoniazzi/Flickr</a>
Courtesy of River's End Restaurant & Inn
Courtesy of Duke's Malibu
<a href="https://www.fl...7PyQM3-8fSC63" rel="nofollow" target="_blank">Alex Berger/Flickr</a>
 Courtesy of El Capitan Canyon
If your'e truly going to enjoy every munchable stop on the PCH, you're going to have to catch some Zzzs sometime, but why settle for a murder motel? Check in to one of these swank establishments for the kind of R&R that'll have you back on the road like a champ the next morning.
Ryuji Morishita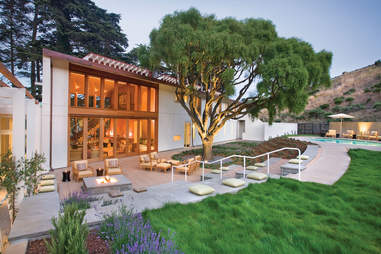 Courtesy of Preferred Hotel Group
Courtesy of The Ritz-Carlton, Half Moon Bay
Kodiak Greenwood/Courtesy of The Post Ranch Inn
Anthony Humphreys
You've got the tips, the spots to eat and sleep, and enough adventurous outings to shame any bucket list. The last thing you need? A car to get you there. We tooled around in a new Volvo V60 to check out all the sweet accessories it's packing. Why? Because any car can get you to a destination, but not just any car can make sure you arrive entertained, safe, and in style: a V60 trifecta worth checking.