Every week, Thrillist bravely wades through the murky depths of the internet to bring you only the most pristine travel-deal gems. From island getaways to cross-continental yacht trips, each deal has been hand-picked and vetted by our trusted editors to ensure no matter which adventure you choose, it'll be most excellent.
Recommended Video
The Most Overlooked Mediterranean Paradise in Europe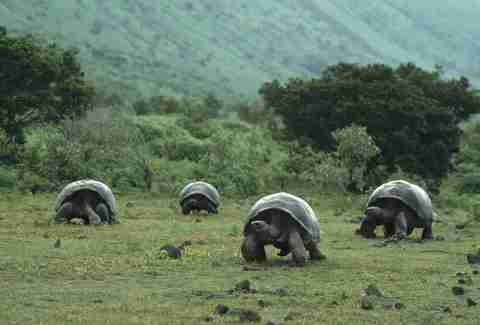 Escape to the Galapagos Islands
Join these primordial tortoises... torti (?), spending eight days and seven nights on a yacht cruising the Galapagos Islands. Tailored to the animal lover, passengers will cross paths with blue-footed boobies, sea lions, manta rays, sea turtles, and something dubbed the "lava lizard", which is probably horrifying. You'll also hit historic towns like Las Marielas, Puerto Egas, and San Cristobal to sample local cuisine and go snorkeling (snorkeling is the new zip-lining).

There are two itineraries to choose from, so click wisely. Then, channel you inner Darwin and go find out what all this "evolution" fuss is about...
An all-inclusive Budapest & Prague vacay
How's this sound: three nights in Prague, three nights in Budapest, round-trip airfare, and... to really gild the lily, a free daily breakfast? Pretty sweet, right? Start off in Budapest where, once well-fed, you'll take a jaunt around the banks of the Danube, exploring the Castle District and the renowned Andrássy Avenue. After you're all 'Pested out, head to Prague and loudly exclaim to your travel buddy, "Hey! Czech this out!" before hopping on a bus to Kampa Island and snapping a ton of #Latergrams.

There's also a traditional puppet performance of Don Giovanni you can opt into. Why not? Get all the deets right here.