If you learned anything from repeated late-night viewings of the movie EuroTrip, it's be wary of absinthe. Also, nude beaches and sex clubs are never what they're cracked up to be.
But what you should've also taken away is that a Euro trip isn't complete without venturing out of the big cities. Sure, Paris and Rome are iconic, but Europe's loaded with smaller cities (with populations under 275k) that are equally charming, authentic, and seriously underrated. Here are 10 you need to visit.
Recommended Video
This Hawaiian Island Has More Aloha Than The Rest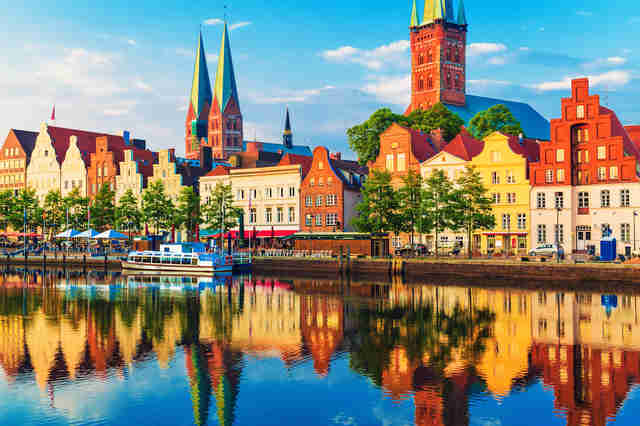 Lübeck
Germany
Foodies, trust us when we say that Lübeck must be on your European bucket list. This German port city is famous for its marzipan candy and a local wine called Rotspon -- French reds aged in northern weather for a smoother, fuller taste (apparently, Napoleon was a fan). Lübeck's compact old town is also full of charming medieval architecture, like the 15th-century Holsten Gate and seven church steeples. Go forth, and explore those cobblestone streets with a wine buzz and sugar high.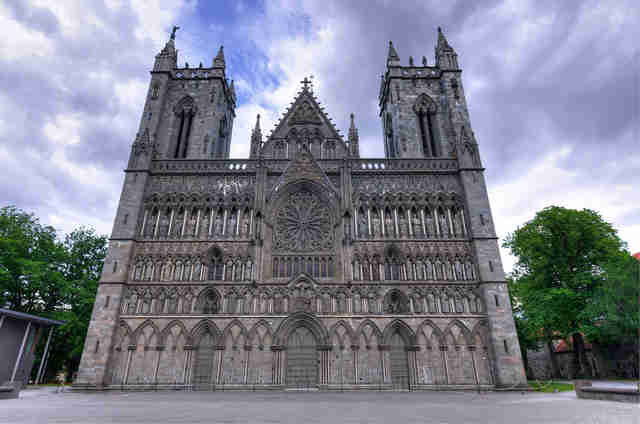 Trondheim
Norway
Norway's oldest major city has more than enough history and culture to jam-pack a long weekend. Serving as the country's former capital during the good ole Viking days, landmarks range from a medieval fortress to Nidaros Cathedral (first built in 1070... whoa). Trondheim's privy to a large student population so depending on your age, that's either a good or a bad thing. In either case, it means there's always plenty going on, especially in pubs, clubs, and restaurants.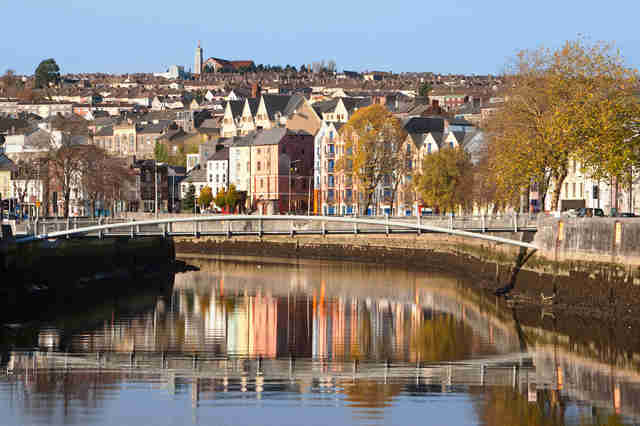 Cork
Ireland
Cork's a wee city of 119,000 that doesn't get due credit, especially considering it's got plenty of traditional pubs, hipster cafés, and live tunes to make a visit worthwhile. Corkonians are also known for being the chattiest of the Irish, so be prepared for lots of good-humored banter and friendly vibes. If you're lucky, you might even get goaded into taking the illustrious Barrack St Challenge -- drinking a pint from every bar on the strip and still being able to walk. Gahhhh.
Ljubljana
Slovenia
Pronounced "lyoo-BLYAH-nah" (we know you were wondering), Slovenia's capital is an underrated gem. The scenery is reminiscent of Prague -- dramatic, sweeping bridges, and Baroque architecture -- but with a more laid-back vibe. There's also loads to do (and most of it on the cheap), including riverside cafés, museums (did somebody say Slovenian Railway Museum?!?!), and quirky underground bars like Pr'Skelet, which is full of skeletons. Also, the castle. Don't miss the medieval castle.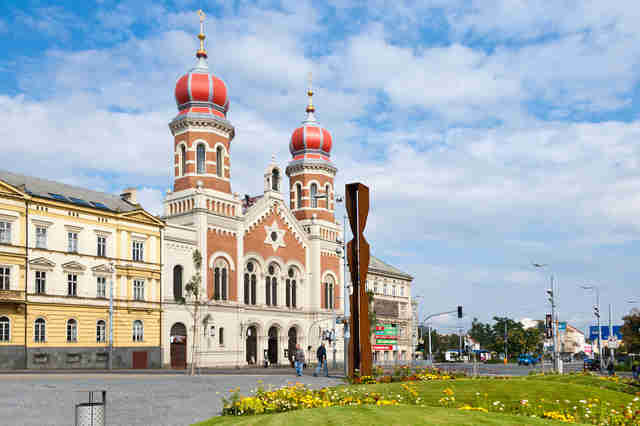 Pilsen
Czech Republic
Pilsen's a city where ending the night (and your visit) with a big tipsy grin is pretty much inevitable. West Bohemia's capital is the birthplace of pilsner beer, and the Pilsner Urquell brewery and local sparkling winery both do cellar tours. Traditional Czech restaurants and a fantastic old town square also make this city of 167,000 a must-visit. Even better, it's only a couple hours by train out of Prague.
Toruń
Poland
Toruń may be fifth the size of Warsaw, but it has just as much character (and way fewer tourists). Situated on the Vistula River, the city is known as home to some of Poland's oldest buildings, from the ruins of a Teutonic Knight's castle to the cathedral where legendary astronomer Nicolaus Copernicus was baptized. Toruń also happens to be famous for its gingerbread, a local artisan specialty since the Middle Ages.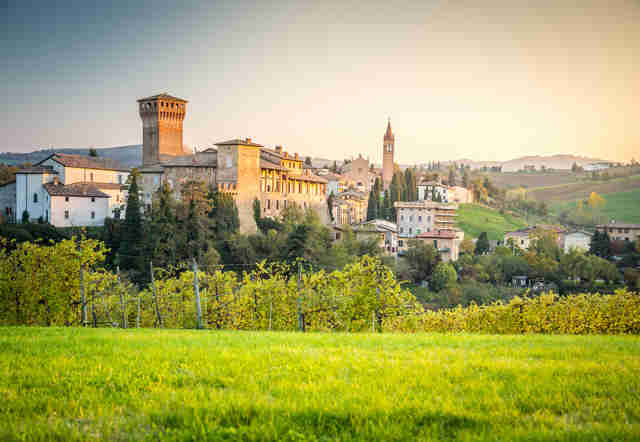 Modena
Italy
Despite being one of Italy's lesser-known destinations, Modena's a culturally vibrant town that's easy to cover in a couple of days. Even easier considering it boasts 48 miles of cycling paths and cobblestone streets from which to explore dozens of libraries, cinemas, and theaters, among other attractions. The local gastronomy is widely hailed as a foodie religious experience, and the surrounding region is known for its balsamic vinegar, Parmigiano-Reggiano, and Lambrusco red wine.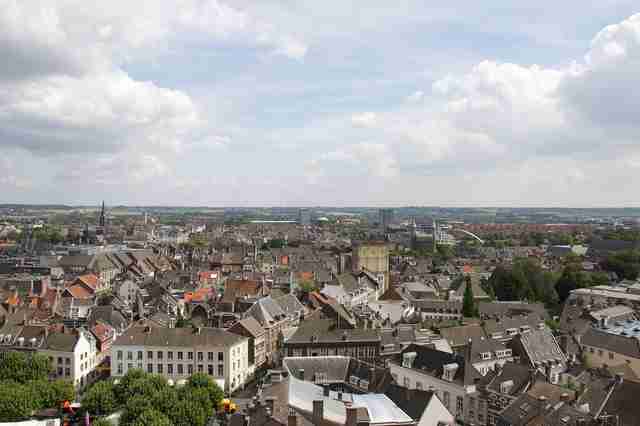 Maastricht
Netherlands
Maastricht, in addition to being the place where they signed the EU treaty and created the euro, is the southernmost city in the Netherlands, aka walking distance to Belgium and just a bike ride from Germany. But if the EU history (!!) and stunning countryside don't sell you, the city also has a pretty historical Downtown and hosts a number of fairs and festivals throughout the year, including the Maastricht Carnival in February.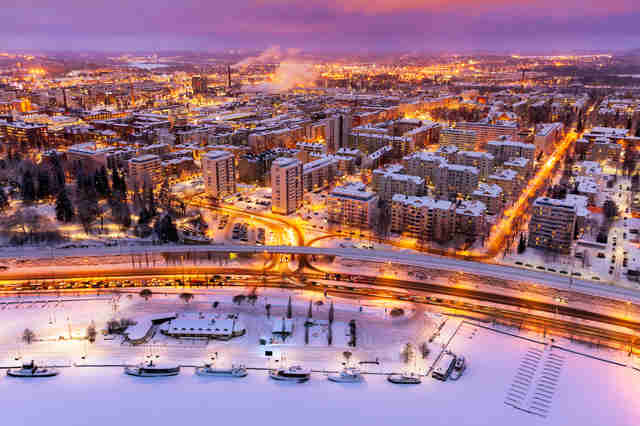 Tampere
Finland
Tampere offers the ultimate balance between outdoor adventure and urbanism, a city tucked on a small isthmus between two vast lakes. There are more than 200 total bodies of water in the area, which in the winter are perfect for fishing, skiing, and ice swimming -- yes, seriously plunging into a hole drilled into a lake before or after taking a sauna. Since a flood of Helsinkians (or is it Helsinkis?) moved to Tampere in recent years, there are also more eclectic bars and art museums to check out, too.
Pécs
Hungary
A three-hour drive from Budapest, this town of 148,000 is another not to be missed on an excursion to Hungary. It offers a diverse mix of attractions, from Christian burial chambers to Turkish ruins to breathtaking vineyards. In fact, the region's Mediterranean climate has made it famous for producing bright, fragrant white wines.
Sign up here for our daily Thrillist email, and get your fix of the best in food/drink/fun.
Barbara Woolsey is a Berlin-based writer who was born in a smaller Canadian city (population: 193,000) named Regina. You're not the first person to laugh at that. Follow her European exploits on Facebook and Twitter.