Telling people you came face-to-face with a gator while on vacation is pretty sweet; secretly knowing that it was because your ex-girlfriend chucked her luggage into your face... not so sweet. Stop lying to others, and yourself, and fly down to Everglades Holiday Park, FL, where you'll skip across the Everglades on airboat tours that get you face-to-face w/ the reptilians, and then watch them get man-handled by the Animal Planet's Gator Boys.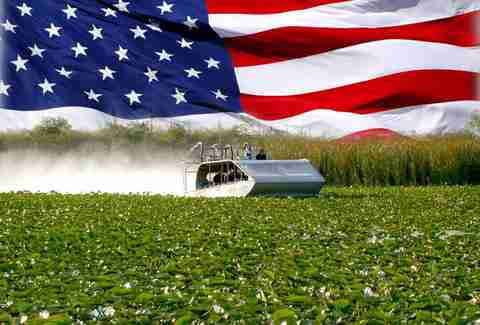 You'll get to ride in one of their "state of the art" airboats -- and before you get worried about whether or not they love America, here's a picture of that airboat and the "USA, USA, USA" flag.
These water-skimmers'll hightail it deep into the tropical wetlands until the guide spots a gator -- at this point, they cut the engine, giving you a moment to be mere feet away and capture the green beast in its natural habitat (with your iPhone).
As you mow through sawgrass, there's also the possibility of seeing other regional wildlife, such as snakes, exotic birds (like the Red-Shouldered Hawk), and maybe even the endangered Florida Panther -- in jeopardy, probably because putting a professional hockey team in Florida is just stupid.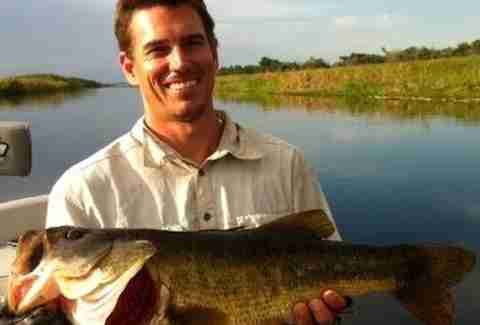 The chances of you being this handsome are very low, but the chances of you catching a large-mouth bass with their guides -- who bring boats, rods, and artificial bait -- are very high.
And here's what you've been waiting for... Gator Boys.
Them world-famous Boys call this place home and do most of the show's filming here, while also shoving their heads into the mouths of dinosaurs literally feet from you.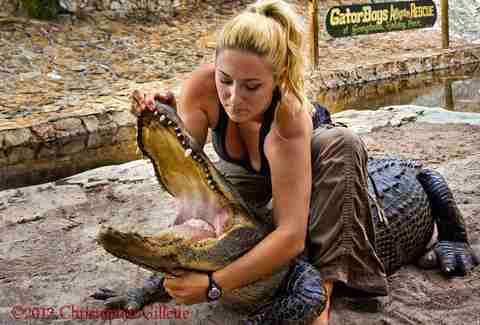 And when you get tired of seeing boys wrasslin' the large reptiles, don't worry -- there're lovely ladies there who love getting their hands on some gator skin, too.