Every week, Thrillist bravely wades through the murky depths of the internet to bring you only the most pristine travel-deal gems. From island getaways to cross-continental yacht trips, each deal has been hand-picked and vetted by our trusted editors to ensure no matter which adventure you choose, it'll be most excellent.
Recommended Video
Where to Get the Best Waffle Fries You'll Ever Eat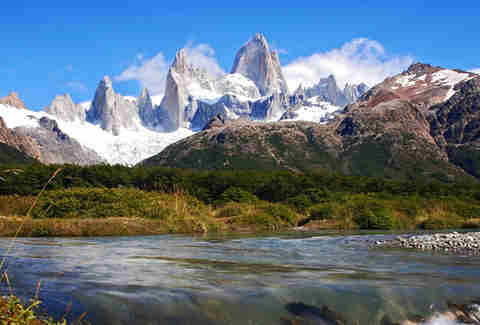 An eight-night Sri Lankan safari

Upon touching down in Sri Lanka, you'll probably want some tea. Why? Because Sri Lanka's been doing tea right for hundreds of years, and it's one of their largest exports. After sampling what history tastes like, hit up Yala National Park and Instagram some eccentric animals like barking deer, fishing cats, and leopardy leopards. You'll round out the trip at The Ayita Villa, a boutique hotel right outside of Galle which is, thankfully, free of barking deer and leopards.

Will you meet a sloth bear? You might. You won't know until you go.
Spend seven days touring Dubai, with airfare included, for just $1,500

This ha-yuge discount covers flights to and from Dubai, five nights at the Royal Ascot Hotel, your breakfasts the whole damn time, and, depending on your specific itinerary, tours of city must-sees like the Burj Khalifa, Ferrari World, and the Dubai World Trade Center. Once you get back to your digs, feel free to check out one or two of the several bars and restaurants situated in the hotel, or relax by the pool.

Don't miss this opportunity and (Du)buy (!) your ticket today.