As if the Carolina Panther's red zone performance isn't horrifying enough, the folks in Charlotte are about to get an even bigger scare.
A new death-defying ride billed as the world's tallest and fastest giga roller coaster (a drop ride that completes a full-circuit) is coming to nearby Carowinds amusement park. 
 
Slated to open in the Spring of 2015 at a cost of $30 million, the 325ft-tall "Fury 325" will join the ranks of the tallest coasters on Earth, edging out Japan's record-breaking Steel Dragon 2000 in both height and speed.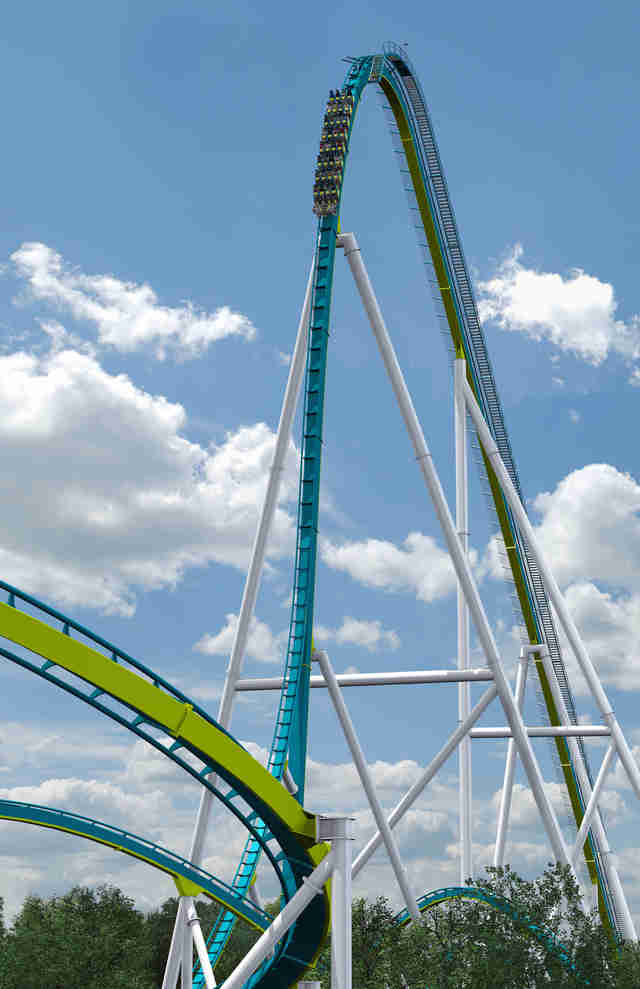 So, what's the ride like? Think: insane climb, 81-degree drop, wicked 190ft-high barrel turn, and an underground bridge! 
All at a speed of 95mph, which means the ride takes just three minutes and 25 seconds to finish.
But enough of us trying to describe it, hop on a virtual ride here...
Chloe Pantazi is an editorial assistant on Thrillist's travel team. Yes, that's a British accent. No, she doesn't watch Doctor Who. Follow her on Twitter at @ChloePantazi.