Ferrari's just brokered a deal to build Europe's first auto-themed amusement park. Lamborghini, take note. You, too, EuroDisney.
The company's second foray into theme parks -- having opened Ferrari World in Abu Dhabi in 2010 -- the new fun fair will be called Ferrari Land and is slated to open in 2016 within the PortAventura destination resort outside of Barcelona. Estimated to cost $140 million, it'll be anchored by a roller coaster that boasts the highest and fastest vertical acceleration on the continent (pictured above). Which is fitting, since the original park's Formula Rossa coaster is currently the fastest in the entire world.
Curious about what a Ferrari-themed amusement park might look like? Check out the sweet concept art below for a glimpse of the outdoor racetrack and 250-room hotel complete with state-of-the-art driving simulators.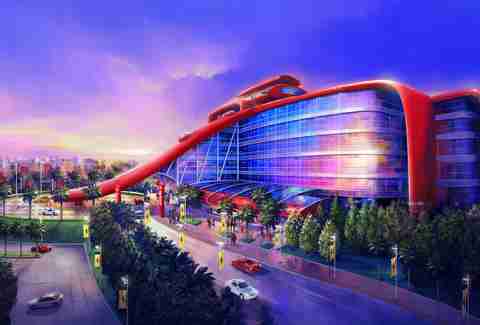 Gianni Jaccoma is an editorial assistant for Thrillist Travel, and can't wait for the inevitable "Kia World" announcement. Follow him on Twitter at @gjaccoma.