As air travel's evolved from the free-wheeling, chain-smoking, good time emporium at altitude that it once was, to the no frills, no fun hell it's become, it makes sense that flight attendants' uniforms would also change over the years.
Stripped of their short skirts, today's cabin crew sport sad, drab, and mostly gawd-awful uniforms. But to every rule there's a sexy exception, which is why we've ranked the very worst to the absolute hottest in-flight attire.
ASEXUAL FRUMPFEST
14. Southwest
Easily the most Pat-from-SNL outfit of the group, it's almost as if someone at Southwest accidentally went all-in on a massive Overstock order of pleated Dockers remains from the late '90s. Really, they might as well be wearing potato sacks. How is she even able to fake that smile?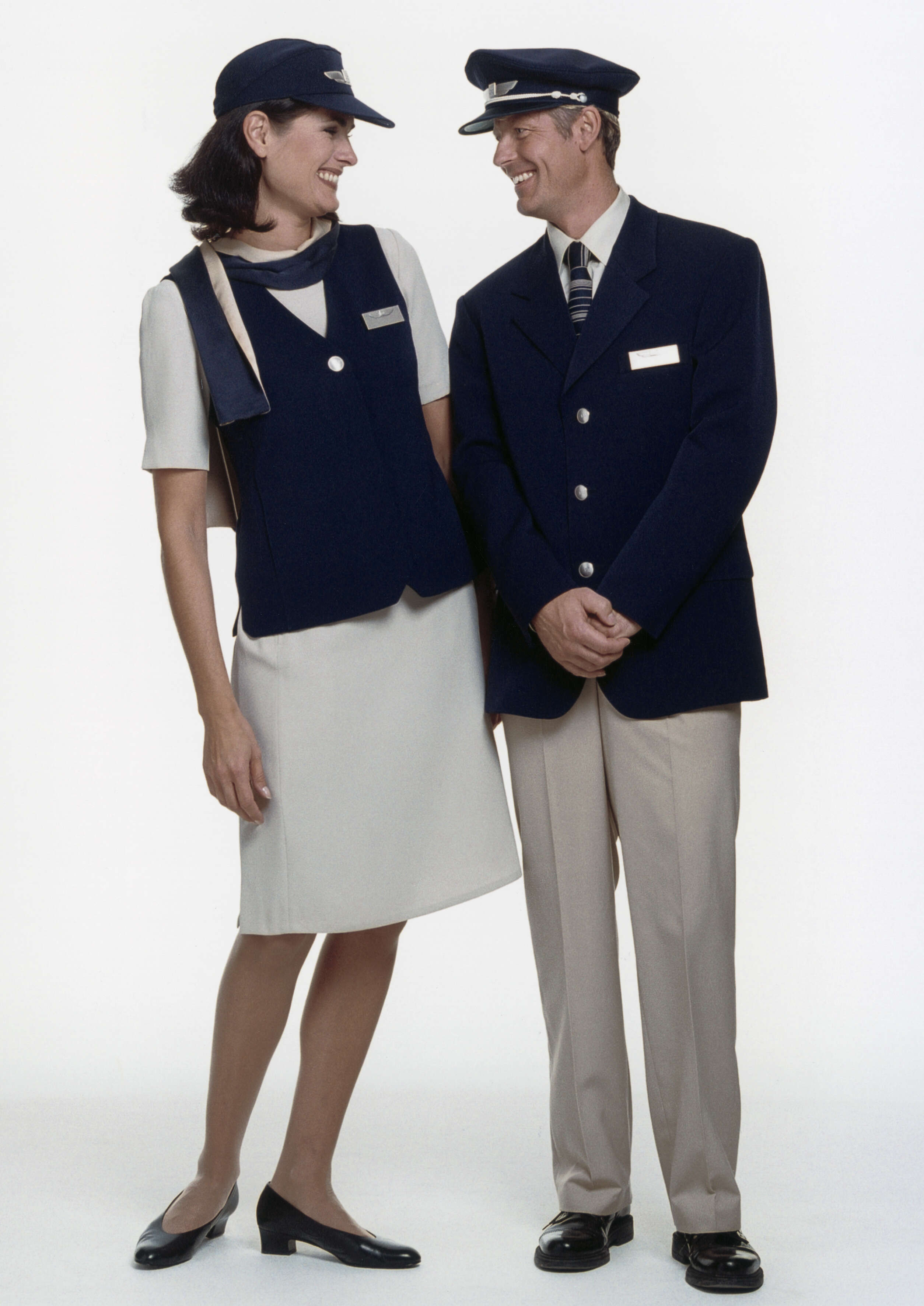 POLYESTER PURGATORY
12. Aer Lingus
Not only does that shade of teal hurt the eyes of anyone who doesn't have MJD on his fantasy team, but that blazer's hiding everything underneath. Which is too bad, and makes us think it might be better on the no-fly list.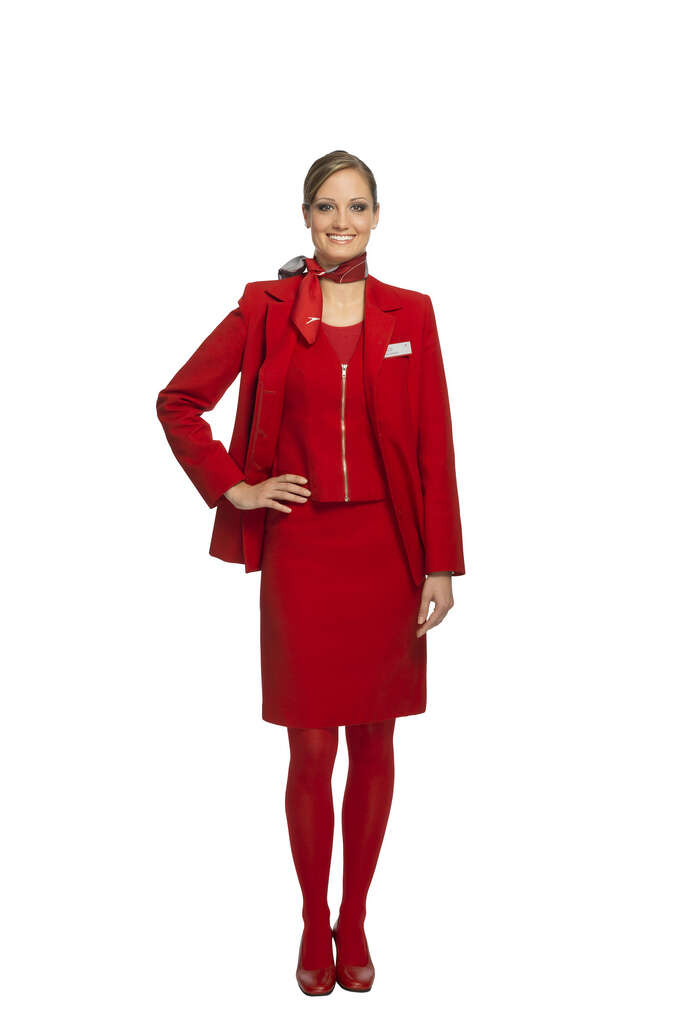 11. Austrian Airlines
If the delayed departure and lack of overhead bin space don't have you seeing red, well, every flight attendant on board will.
MORE PALATABLE THAN YOUR IN-FLIGHT MEAL
10. Air New Zealand
With, um, avant-garde in-flight safety videos like this one, we expected to see a little more skin on Air NZ flight attendants. At least it "hugs the hips" as the fashion people say, right? They say that, don't they?
9. Korean Air
Come on, matching shirts and jackets? Even we know that's a look reserved exclusively for mob lawyers and high schoolers from Staten Island.
OOOH CHAPEAUX
8. Emirates
We can't decide whether the hat is odd, or just oddly sexy, but either way, this modern take on traditional garb has us flying high.
7. Air Canada Rouge
The tilted fedora, the cardigans unbuttoned at the bottom -- is this an airline or social media startup? For some reason, we're expecting these stylish hipsters to break out in song any minute now.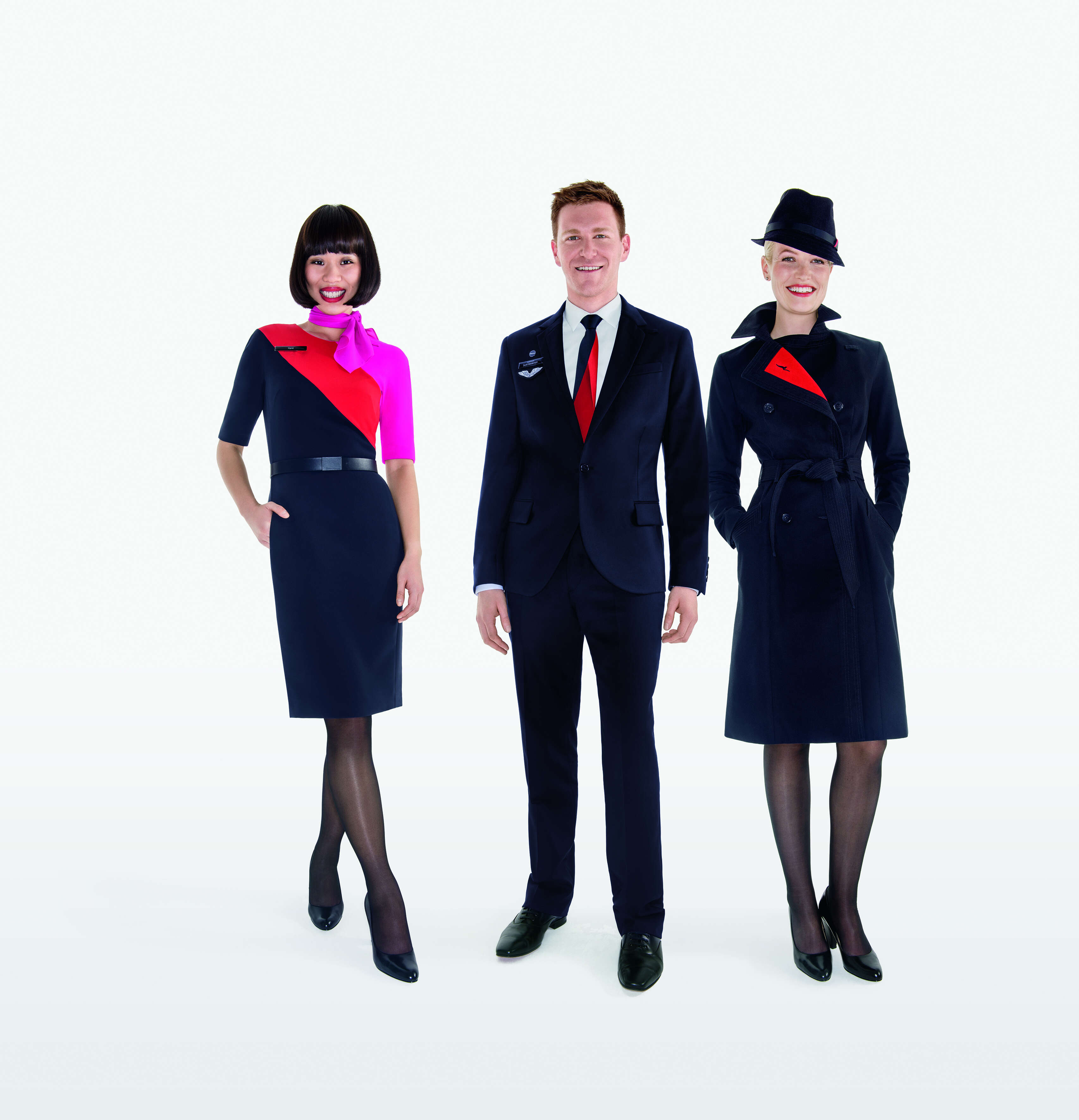 6. Qantas
Go-go-gadget... extra pretzels!
5. Aeroflot
We like the retro-ness of this hot little number (and the uniform is nice too -- heeyyyoooh), plus the hat, gloves, and peaked lapels give it that sexy Halloween costume feel.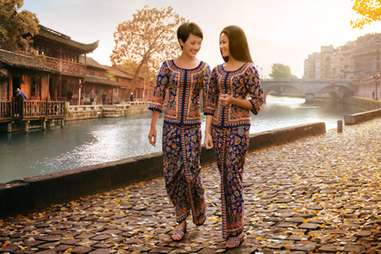 GET INTO THE UPRIGHT AND LOCKED POSITION
4. Singapore Airlines
A fancy, floor length gown means even an Economy seat is an upgrade, right? These dresses were designed in 1968 and haven't changed since. Which means they're either classic enough to stand the test of time or Singapore Air is just super cheap when it comes to upgrading uniforms.
3. Virgin Atlantic
Everything about Virgin Airlines screams sexy, right down to the couple actually having sex on the plane. Also, this shirt and scarf combo.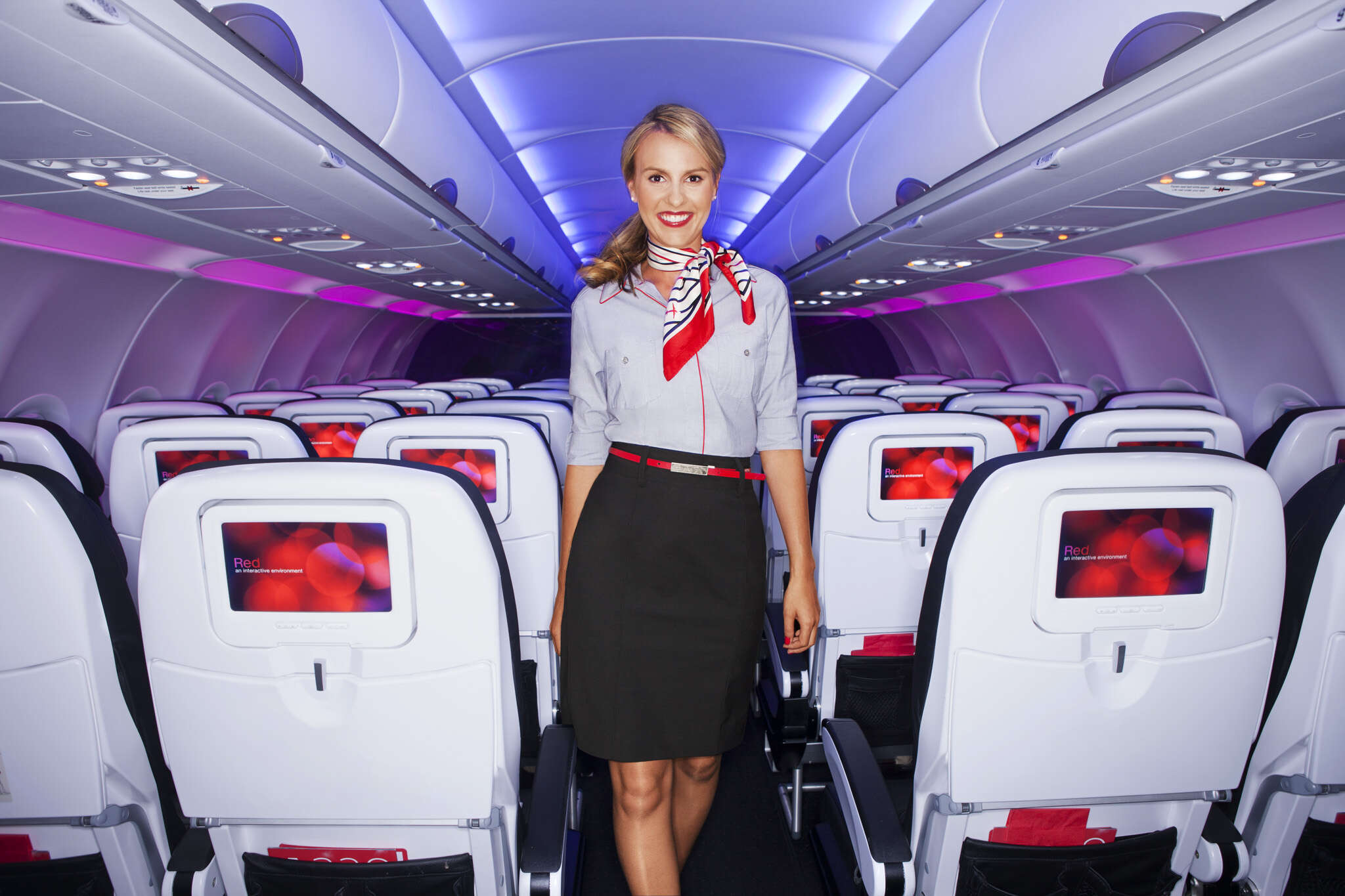 DOWNRIGHT SEXY
2. Virgin America
This one reminds us of a hot teacher, or a naughty secretary, or someone else who's both attractive and authoritative. It's certain to have us inventing all kinds of excuses to press the call button, if you know what we mean. (We mean press the call button. So she comes over, because it's her job.)
1. Air France
And finally, what can you say: leave it to the French to make work attire très chic.
Sign up here for our daily Thrillist email, and get your fix of the best in food/drink/fun.
Sophie-Claire Hoeller is Thrillist's former über-efficient German associate travel editor, and her work uniform generally consists of cat tees. Follow her @Sohostyle.