Innocent foreign words that're hilarious in English
It's important to keep an open mind when traveling overseas, in order to bridge those inevitable cultural differences and language barriers. It's also important to take a camera with a huge SD card, in order to capture all the innocent signage that'll make your friends back home laugh their asses off.
Dickmilch
Language: German
English translation: "Buttermilk"
Usage: "Too bad there's no IHOP in Stuttgart. I'm sure they'd serve a delicious plate of dickmilch pancakes."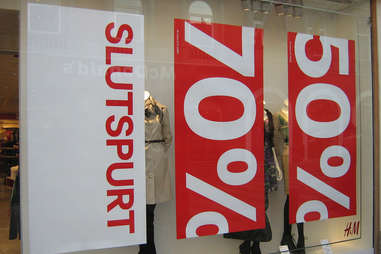 Slutspurt
Language: Swedish
English translation: "Final sale"
Usage: "Luckily, no one was injured in the Black Friday slutspurt at the Spokane H&M this year. Apparently they were selling promiscuous spurts at up to 70% off!"
Slagroom, Worst
Language: Dutch
English translation: "Whipped Cream", "Sausage"
Usage: "Wow, this restaurant has its own slagroom and its food is the worst! Thank you, Thrillist Rotterdam!"
Fucking
Language: German
English translation: Well, it's actually the name of a small Austrian town with a now-theft-proof welcome sign, so there's no real translation.
Usage: "Willkommen in Fucking. Nun verschwinden Sie bitte, wir sind alle beschäftigt, Sie wissen, womit…" (Welcome to Fucking. Now please go away, as we are all busy, well, you know…)
Die, die, die... Alsjeblieft
Language: Dutch
English translation: "That one, that one, that one… please."
Usage: "This is the worst baby formula I've ever eaten. Quite frankly, it tastes like grass. If I ever have it again, Mother, you are going to die, die, die."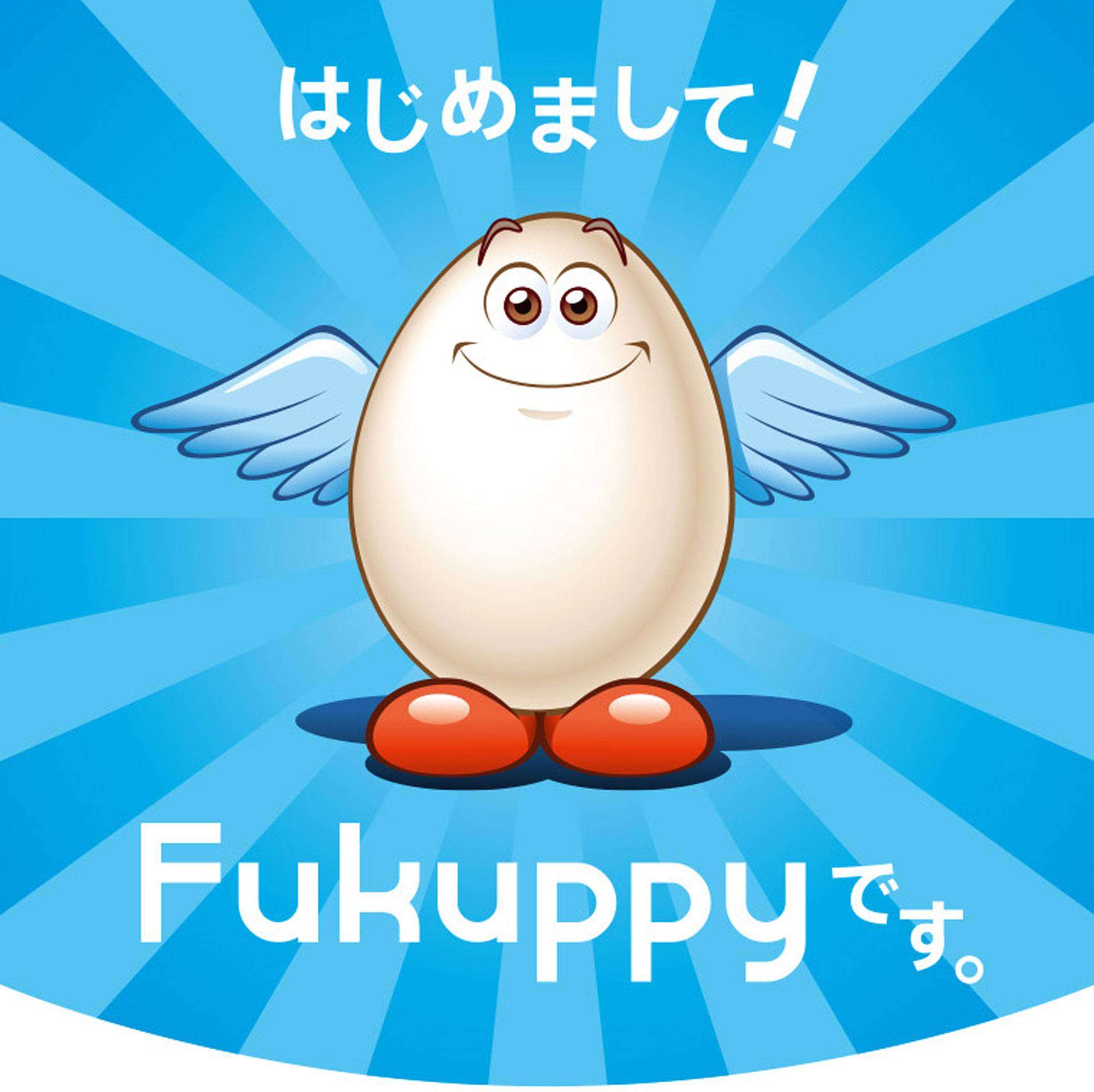 Fukuppy
Language: Japansese
English translation: Again, no direct translation. Just a poor word choice by Fukushima Industries when naming their new flying egg mascot, Fukuppy.
Usage: "Check this out, we just got an entire aquarium full of f*&k*ng guppys -- or as we like to call them, fukuppys. "
Alternate usage: Settle down dude, quit being so damn fukuppity.
Alternate, alternate usage: "Yea, I mean, we're modern urban dwellers with a lot of cash and a propensity toward sex. I guess you could call us fukuppys."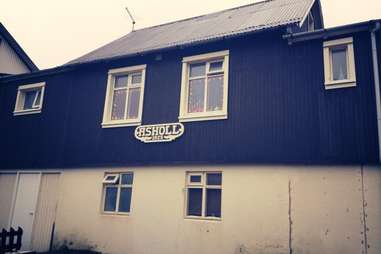 Asholl
Language: Icelandic
English translation: "Ashour", according to Google Translate. Although we have no idea what that means.
Usage: "Why do so many Asholl tourists keep taking pictures of our lovely abode?"