Forget living under the bridge, live on top of it
Stop trolling for hotels and live like one at Nevada City's historic Covered Bridge House. The grandiose architectural structure (as seen on HGTV!) is a New York Loft style home in the "heart of the gold country".
Einstein looks down on no one hanging out by the fire for a little warm up.
You'll definitely have a grand time sitting down for meals here, and for an extra fee, they'll be prepared for you.
As long as you're not chef Hakeem O, those support beams in the kitchen shouldn't bother you.
The bedroom includes a separate entrance w/ a bath and private patio.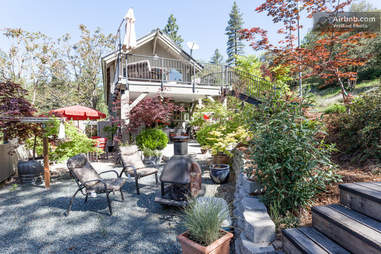 Take the party outside where there's a wood burning stove, bird-feeders galore, and lighted Japanese lanterns.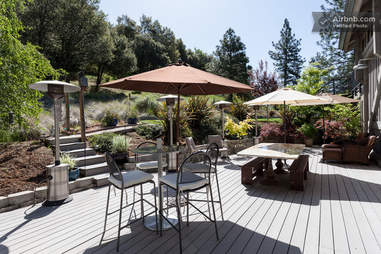 But wait, there's even more patio over here for al fresco dining. Yeah. There's a ton of freakin' patio.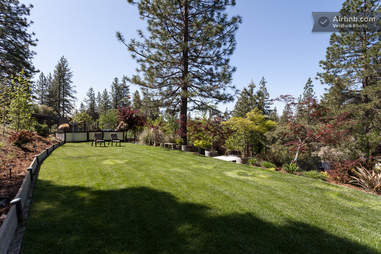 Lastly, there's a huge lawn that's perfect for a little bocce, that is, as long as you're not above lawn games.