From active volcanoes to Devil's paths: 11 of the world's most badass hikes
Sea level is for suckers. And sailors. But mostly, suckers. Leave it far behind with these epic climbs, starting with inspiring close-to-homers, and escalating to terrifying closer-to-god-ers.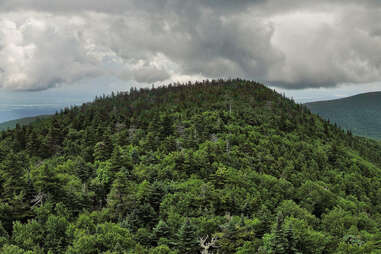 Covering nearly 25mi and well over 15,000ft of elevation gain and loss, this Catskills climb is the second-toughest trek in the East, right behind The Devil's PATH train to Newark.
Easily one of the East Coast's most scenic stretches, Acadia National Park doesn't necessarily have a reputation for stomach-turning trails. Precipice on Champlain Mountain is the exception, climbing more than 1,000ft in under two miles. If heights and rock ledges freak you out, prepare for your freaking.
You could ride a donkey up this peak on Taal Lake's Volcano Island, but hiking the dusty path gives you 100% more invigoration, and 100% less donkey. Once you top this active magma storage unit (hence "Volcano Island"), you can peer over its rim into a lake within a lake. Or, if you're the luckiest/least lucky person ever, lava.
With 870mi of Welsh coastline to choose from, easygoing walks with pubs and castle ruins to break up the day aren't hard to come by. But an equal number of steep sections along the tops of cliffs will challenge your sense of balance far more than a Bragdy'r Gogarth, which is either a beer from Great Orme Brewery, or a monster you hallucinate after too much hiking.
Considered the realm of trolls and giants, Jotunheimen National Park is also home to some of Viking Land's most breathtaking peaks. Even in the Summer, you'll need crampons and cold weather gear if you plan to tackle one of the routes that lead past the highest mountains in Northern Europe. Start from Turtagrø, cross snowfields and glaciers, pant a little, then marvel at Vettisfossen, a 900ft waterfall on the other side.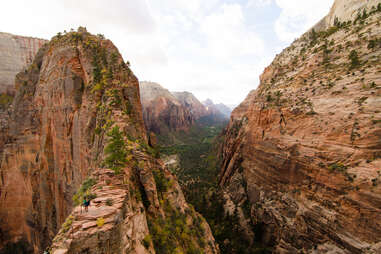 The view from the end of this trail is one of the 10 best in the Lower 48. Getting there is easy enough. Just kidding, it's not: a series of switchbacks lead from the canyon floor to Scout Lookout -- press forward along a razor-thin ridge of rock to reach the summit.
Even if you don't bump into Peter Jackson scouting locations for his three-film adaptation of The Silmarillion, Milford will change your life. Among an embarrassment of breathtaking trails, it stands out as one of the most picturesque in the Fjordland region, with wildlife, waterfalls, and... come on, Orcs?
Instead of obsessing about summiting the highest peaks on each continent, aim for a slightly more doable yet still impressive goal, like the tallest mountain in Latin America's longest running democracy. Covering 22mi round trip and topping out at over 12,000ft, Chirripó is a challenge with a big payoff: a chance to see the Caribbean and the Pacific Ocean from the same location.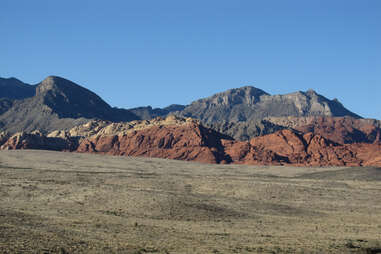 Don't expect an easy route: this hike requires lots of scrambling and bouldering. But pack a tent, and you'll be admiring the lights on the Strip from 6,000ft or more, one of the best views in the West this side of the peaks at pretty much any pool in Vegas.
Any halfway decent hiking story should involve some sort of terrifying animal sighting, and in North America, the grizzly bear is as good as it gets. To up your odds, head to the Canadian Rocky Mountain Parks in Alberta and British Columbia, two provinces where there are more bruins than Bruins fans.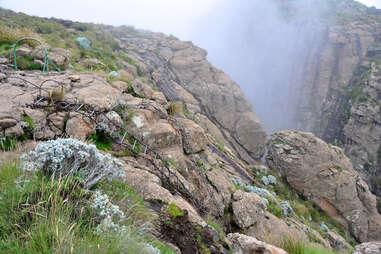 If your idea of a good hike involves a chain ladder bolted into the side of a cliff, try this section of the North Drakensberg Traverse between South Africa and Lesotho. The weather shifts unexpectedly, but there's the chance of a snowball fight when you reach the top, so it's all worth it. Try not to look down, because the heights can be dizzying, and you need to keep an eye out for Bearded Vultures and black eagles, who will totally slay you with their garage-psychedelic brand of indie rock.