We've found where Nick Nolte should've hid from Robert DeNiro's accent in Cape Fear; welcome to the Frying Pan Tower -- a 5000sqft Coast Guard station-turned-weekend man cave. Isolated? Yeah. Travel 30mi off the North Carolina coast and stay high above the depths of the Atlantic Ocean. And, just like Cape Fear, the crew behind this offshore platform B&B took something awesome from the '60s and completely modernized it, hooking the rig up with high speed wifi and HD satellite TVs, plus skeet and driving ranges if you're looking for a new way to impress a teenage Juliette Lewis fish the schools of Mahi swimming beneath you.
Recommended Video
How to Make the Alps Cooler? An Infinity Pool at Your Resort.
Assuming you didn't just set that record for swimming from Cuba to Florida (or you did and just need a break), the best way to reach the Pan's by boat. Skipper your own, or have the hotel book you a charter.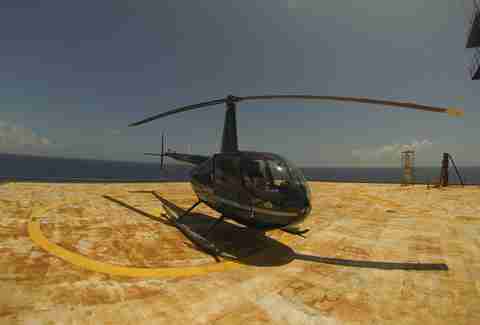 If a boat's beneath you, 1) it's supposed to be, or else you're doing it wrong, and 2) you can also come and go by chopper, if that's how you roll.
But if you do that, you'll totally miss out on getting schooled by all the Mahi, Grouper, crabs, and lobster that're fish-able from the low ocean floor.
Not really feeling the ocean? Opt for the pool instead; the old Coast Guard officers' 1964 Brunswick table is still here for you to play on.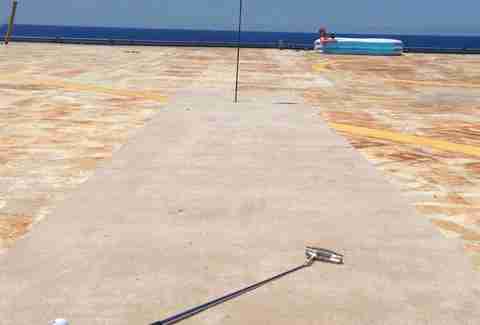 Unlike this pool, the Brunswick won't deflate the minute you tap a ball in.
Fishing, golf, and pool too leisurely for you? The Frying Pan's always looking for volunteers to continue restoring the station to its original splendor. A weekend of work will earn you a free stay; just reach out to the owners on Facebook.
And don't worry, there're enough beds for you and 13 of your friends, so there's no reason for anyone to be hiding underneath yours.
Previous Venue
Next Venue
Venue Description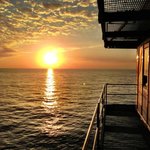 1. Frying Pan Tower
+33.436, -77.743, NC
This former Coast Guard station has been revamped and revitalized, and now features updated amenities such as wifi access and high-def satellite television. It's equipped for skeet shooting, and there's even a driving range (in case you feel like feeding the sea with Titleists).