Because the best way to score a cheap flight doesn't always involve repeatedly refreshing your browser or buying your ticket on a Tuesday after midnight, GetGoing's an airline search tool that finds discounted flights based on your flexibility, and then rewards you with cheap travel just for being you a gambler, indecisive, or not having a job with a set schedule. You've got two options:

Option 1: Play it straight and search for a cheap ticket using their new FlightFinder engine, a more traditional search tool made to blow Kayak clear out of the water (zing!).

But there's a twist: because you're relatively adventurous, you can search by Region, Country, or Experience (kitesurfing, scuba diving...).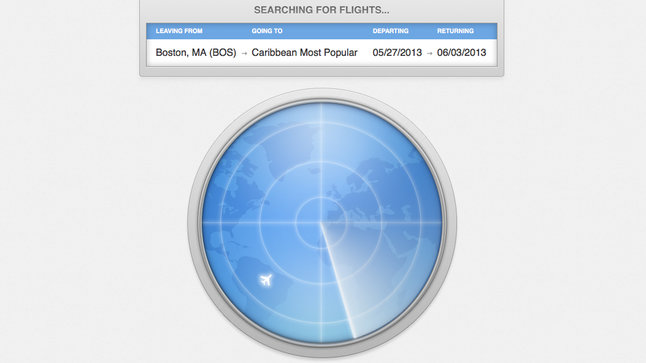 And here's the really cool part. Instead of you lugubriously searching individual flights to every island in the Caribbean with a beach that boasts cricket as its national pastime, GG will do the work and aggregate the best deals to...

... all of them. Well, at least 17 of 'em. And if you book the flight, they guarantee a 100% discount if you find a cheaper flight within 24 hours.

You want more? Assuming you're totally footloose and fancy free, GetGoing also offers an Option 2 to help you score even cheaper tickets: Pick Two, Get One.

Simply choose your departure city, travel dates, and where you want to go/what you want to do, and your results will be filtered solely by Region or Experience. A list will then be generated with up to 20 possible destinations to choose from, where, you guessed it, you'll pick two and get one.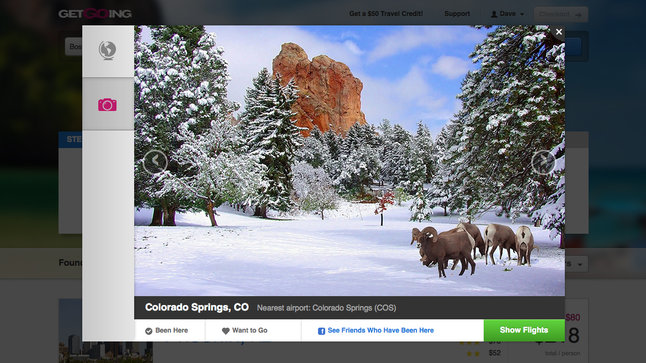 Don't know anything about these places? Not only can you look at pictures, maps, and things to do in each area, but if you're logged in through Facebook, they'll also show you which friends have been there. And, if you're still skeptical, you can compare prices with other travel sites.
With two possible destinations selected (both of which being totally awesome and chosen by you), GetGoing takes your payment info, "flips a digital coin", and books your next trip, making it the best way to live dangerously when traveling without going to Somalia.