You Can Search For the Loch Ness Monster On Google Maps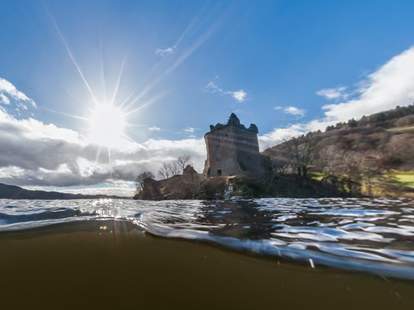 Hunting for the Loch Ness Monster is no longer just an activity suited for creepy conspiracy theorists who've got way too much time on their hands. In today's technology age, everyone has time on their hands -- and what better way to fill it than with a digital photo hunt of a mythical creature?
Nessie fans can sit around in their boxer shorts and search the depths of Lake Loch Ness now, thanks to Google Maps. It's one giant step for people in tinfoil hats -- or just underwear -- everywhere.

Tuesday marked the 81st anniversary of "Surgeon's Photograph," the most famous photo of the great sea-monster. To celebrate Scotland's favorite feat of Photoshop (or maybe that's just what the government wants you to think), Google Maps unveiled a new 360-view of the famous lake.

The technology titan teamed up with Catlin Seaview Survey to capture views not only of the lake's surface, but of the murky waters beneath, where the Loch Ness Monster supposedly lazes away the days.

Here's what a cursory exploration looks like: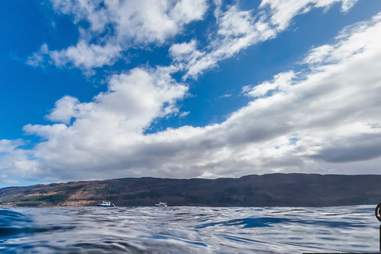 GOOGLE MAPS
Surprise! It's a lake. No Nessie, but mysterious air bubbles coming up in the next photo. Let's attach way too much significance to those.
GOOGLE MAPS
Time to dive below the surface.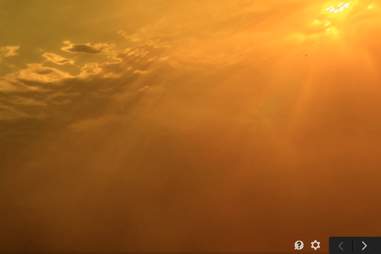 GOOGLE MAPS
OK, still nothing. This ended pretty much the same way as every Discovery Channel special. You can do your own exploring here.

And check out Google's video on the feature:
Kara King is a Thrillist intern and SoCal native. She is still trying to make sense of this strange, worldwide phenomenon called "weather." Follow her attempts to live without all that sunshine at @karatillie.