A Full Breakdown of Ashley Madison's Leaked User Data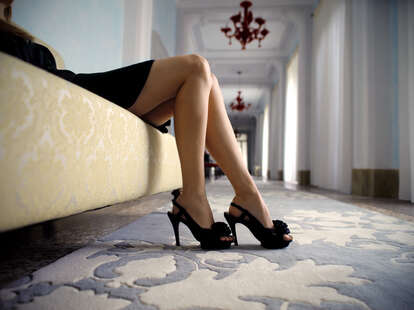 Shutterstock
Shutterstock
Yesterday we showed you a graphic from Dadaviz detailing the world's top 25 cities for cheaters, based on the massive data leaked from Ashley Madison. Now that they've had more time to paw through the heaps of raw user data, Dadaviz has come out with a more comprehensive set of eight new graphics which delve even further into the nuances of the site's user base.
While we already suspected some of the findings -- like how 86% of users (upwards of 31 million) are men, and only 66% of the database's email addresses are actually legit -- there are surprising gems in there as well.
For instance, although Ashley Madison might seem like a site for straight couples, 334,955 user accounts actually belonged to men seeking other men, and the number of women seeking women was more than double that (777,794).
The US led the rest of the world for the number of accounts tied to government email addresses (1,405), and although Tony Blair's email did show up in the database, it was ultimately proven to be invalid. Meanwhile, of the top 20 US universities, Cornell had the most accounts created with an official .edu email address (273). Seriously, who the hell uses a work or school email to look for illicit sex?
As Dadaviz states, some of this data could still be fraudulent, so a dose of skepticism is still in order. Check out the full set of graphics below, and follow @dadaviz on Twitter for more updates on the Ashley Madison data dump: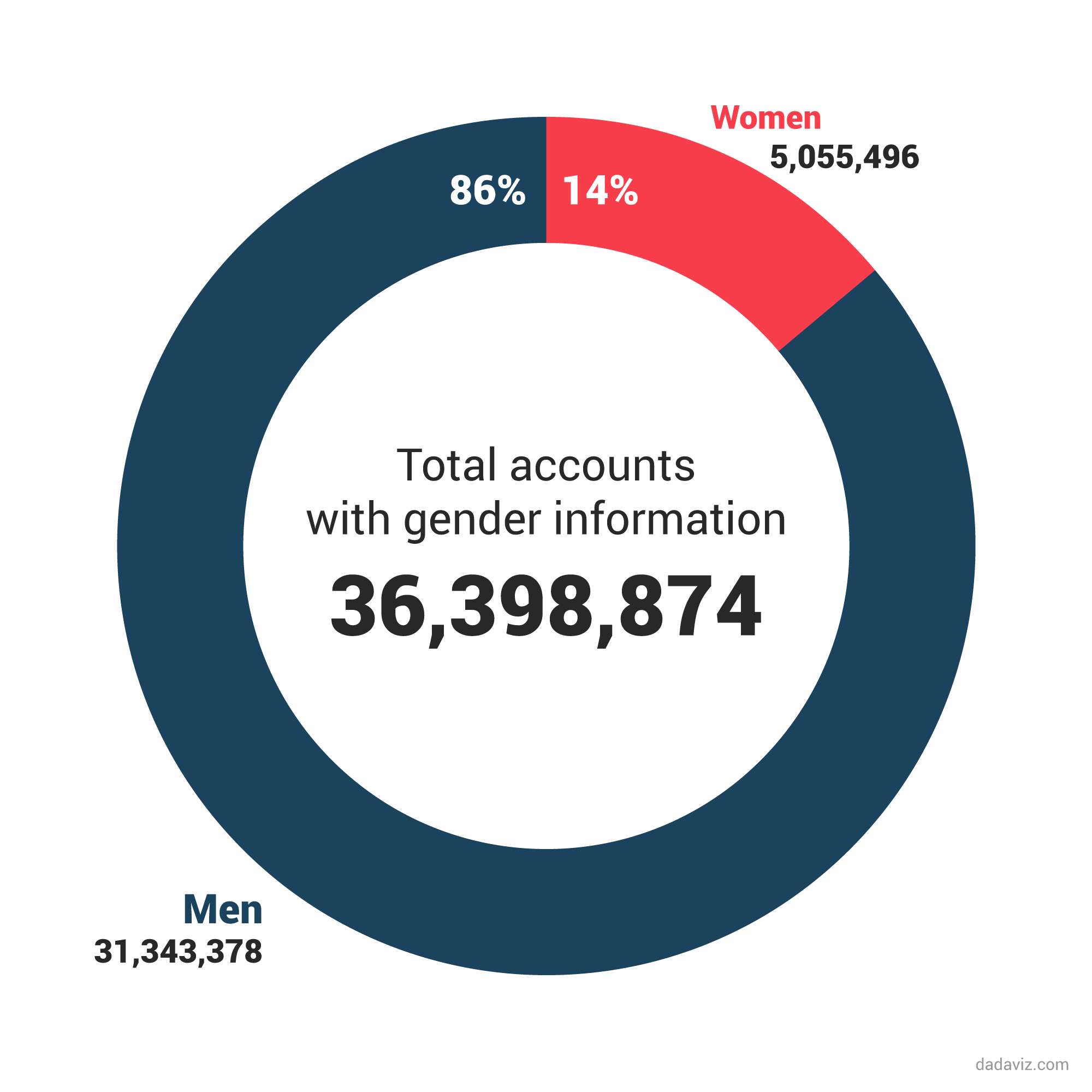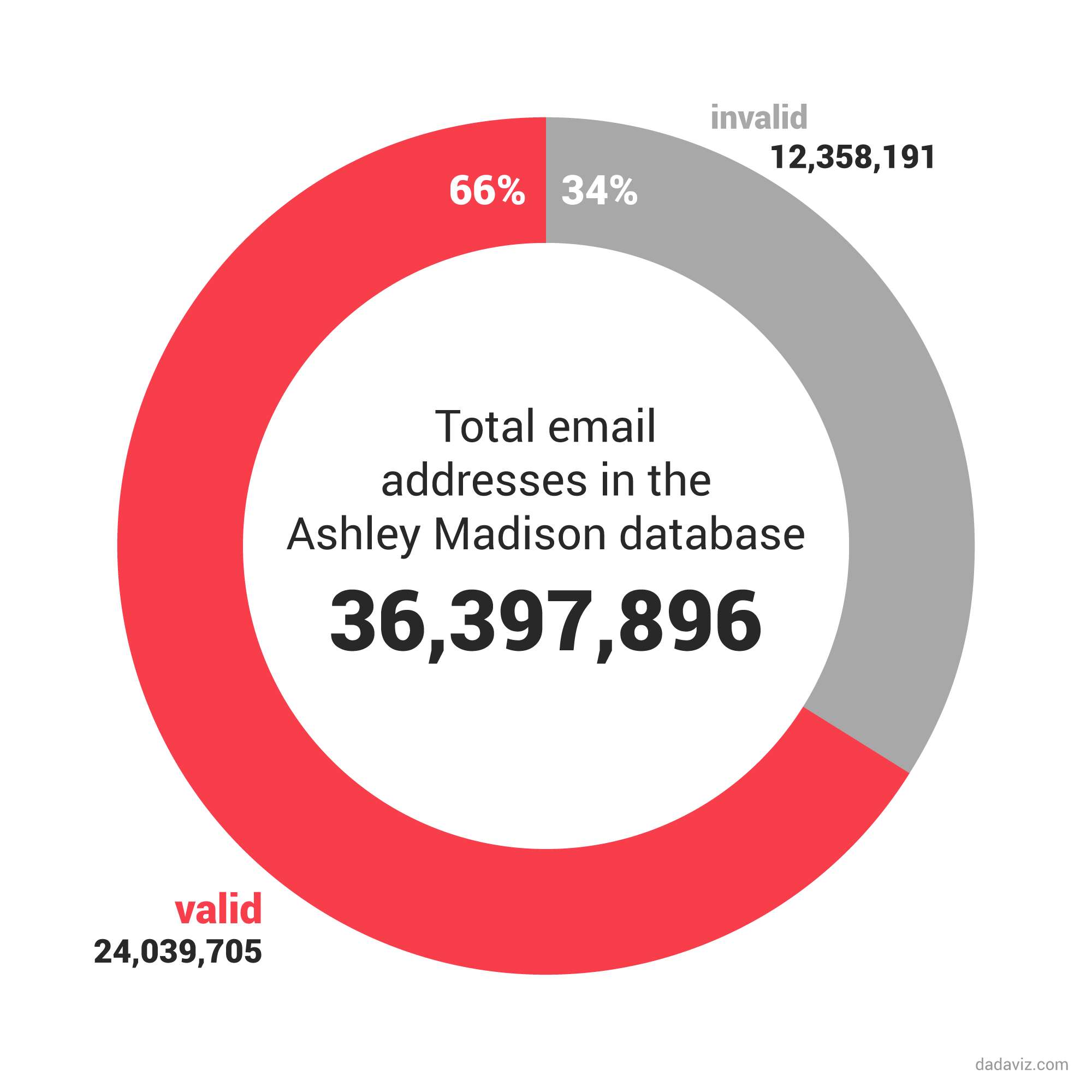 UPDATE: Since this article was published, the hacker group responsible for the leak has released a new batch of data twice the size of the original leak. That data, while likely legit, is not reflected in these graphics.

Gianni Jaccoma is a staff writer for Thrillist, and he's definitely never done anything unsavory with his work email. Follow his totally scrupulous tweets @gjaccoma, and send your news tips to news@thrillist.com