One Netherlandish town boasts some of the world's weirdest accommodations
This is the town of Harlingen in The Netherlands. The people here are pretty much all about fishing. So naturally, they turned some of their sea-bed related stuff into actual-bed related stuff, and it's all pretty crazy.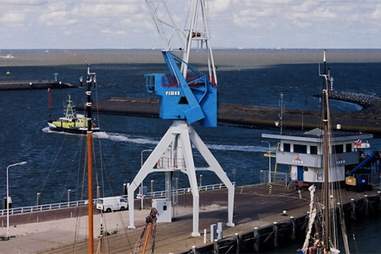 A Crane

Yes, a goddamn crane. It took two years to restore it and flip it into a hotel room. The cabin is 55ft above the ground.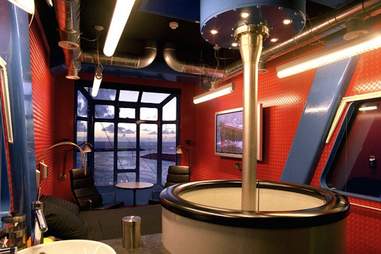 The coolest part? It's still operational, and you can actually spin your room around 360 degrees.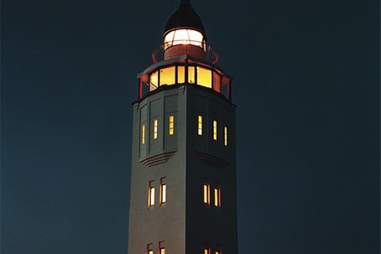 A Lighthouse

Speaking of things spinning around 360 degrees, from said crane you can see a lighthouse, and guess what? You can stay there too!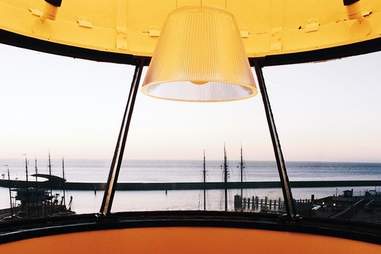 The inside offers yet another 360º view, and you'll have a radio tuned into the harbor frequencies for "light-hearted, professional conversations with the boats", presumably about where the lighthouse is, so they don't crash into it and kill you.
A Lifeboat

Speaking of crashing, this rentable room in inside of a lifeboat that spent the last quarter century on "105 rescue operations and saving 45 lives".
They'll even let you take her out for a spin, because she totally still sails. Hey, maybe it isn't such a bad thing to end up sleeping with the fishes.