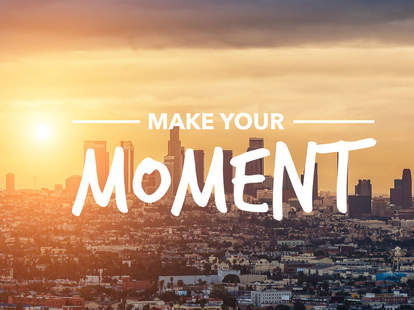 Make Your Moment Across America with the Delightways App
Philosophers have long debated the meaning of life, but that's silly. The meaning of life is quite plainly having a great time with good people while making the world a better place. You can do all three at once by stepping out of the direct path and supporting these sights along the scenic route. To help you do it, Sanpellegrino® Sparkling Fruit Beverages has created the Delightways app, a guide to the curated spots and activities that make life worth living, while still directing you to your ultimate destination. We've curated a few recommendations of our own below, and because you're great, poured you a couple drinks to enjoy along the way. 
Dmitriy Kozhanov / Shutterstock/Edited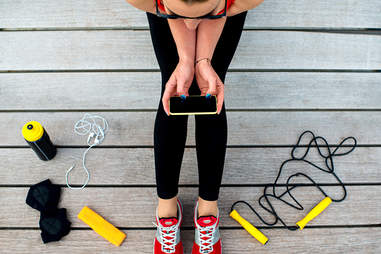 RossHelen / Shutterstock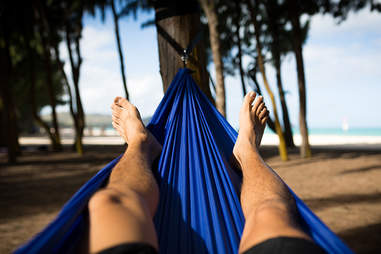 Jason Ligon / Shutterstock
Technology has inarguably made life better -- but only when used wisely. Don't just blindly follow your smartphone's every command, make sure you're actually evaluating the choices in the palm of your hand. If you feel like all this information accessibility has overrun you with both FOMO and illusion of choice, then check out all the ways to get your best life out of the electronics already in your hands.
 
And then -- once you've achieved that tricky technological balancing act -- take your newfound mastery of mechanical miracles on the road so you can savor the best side-missions across the country in this video game called life. None of them takes more than half a day, so you can enjoy them on your own schedule -- perhaps on your way to meet up with good people for good times while making the world a better place? 
Thrillist
You've had a full week! Time to relax with some good friends. These two Sanpellegrino® Sparkling Fruit Beverages cocktails will ensure that everyone's refreshed with fruity deliciousness at your garden party, barbecue, or simply toasting the weekend.
The Sanpellegrino® Spritz is a zesty mixture of tart raspberries, sweet orange, and... wow, how would you even describe pomelo? This fruit salad resides in a home of dark raspberry liqueur and white wine. Check out the video above and get the recipe here. 
The Sanpellegrino® 75 is a combination of gin and elderflower liqueur with a kick of Sanpellegrino® Limonata sparkling fruit beverage, sure to add some zip to your celebration, as you raise a glass to the end of a long, hard-won workweek. Make your own according to these directions. 
Songquan Deng / Shutterstock/Edited
Travel Stock / Shutterstock/Edited
Melpomene / Shutterstock/Edited
dibrova / Shutterstock/Edited
San Francisco has always enjoyed an incredible diversity of activities thanks to its position smack in the middle of California. Below you lies SoCal in its sunny goodness -- above you, NorCal in all its skiable glory. But you don't even have to leave town to find some wonder. Just check out these golden getaways you can do in half a day. 
 
If, on the other hand (presumably the southpaw), you'd prefer to fully embrace the warmth and sun, we've got a guide to Los Angeles micro-escapes that won't leave you stuck all day in traffic. At least one of them is yoga while a baby goat stands poised atop your downward-facing back, which we can all agree is the GOAT of goat experiences. 
For people who like a little direct attitude with their indirect adventure, turn your compasses northeast to New York, where the ceaseless wheel of city life slows down near the hub. Make your moment amid the hustle and/or bustle at these picks to grant yourself some moments of bliss that won't cause residents to yell at you for blocking the sidewalk.