Hidden Gems of Central America
Ask most travelers if they've made it to Central America, and they'll shoot back, "Sure, I've been to Costa Rica!" Which is fine, Costa Rica is lovely, but there is so much more to the subcontinent than making like an Endless Summer II extra in Playa Tamarindo.
And to help you bypass the gringo clichés, we recommend these lesser-explored, budget-friendly cities, villages, and islands.
Granada, Nicaragua
Why you need to go: The 16th-century colonial city, nestled on the banks of the vast Lake Nicaragua, feels like it's five years away from an American tourist infestation -- so go now. The city's architectural centerpiece is the butter-yellow Cathedral of Granada overlooking the Central Plaza, but stroll the city's side streets to get a feel for the pace of a local's day. The main tourist drag of Calle Calzada offers decent dining and terrific happy hour deals, but staff members at your hotel -- our vote goes to the stunning Tribal Hotel -- can point you in the direction of insider spots off the beaten path and help arrange a boat tour of the lake's las isletas.
The one must-do thing: A hike of the nearby Mombacho volcano nets you history, natural beauty, resplendent views, and happy-hour-justifying exercise in one day trip.
Flores, Guatemala
Why you need to go: The island village of Flores attracts impatient masses who throw their bags down before heading off to tour the Mayan ruins of Tikal. But the town itself is all architectural charm, a mash-up of cobblestone streets, 16th-century cathedrals, and colorful, red-roofed homes that add up to an almost Mediterranean feel. Rent a kayak to get a water's eye view of the village from Lake Petén Itzá (which is also swimmable), then dine on fresh seafood in one of the village's modest comedors.
The one must-do thing: The ARCAS Wildlife Rescue Center, accessible only by boat, works to rehabilitate and release captured animals into the wild.
Caye Caulker, Belize
Why you need to go: Life's a Beach; No Shirt, No Shoes, No Problem; On Island Time… the bumper sticker tropes speak truth here. There are no cars, only bikes and golf carts; no traffic signs save one; and no bustle, only unhurried locals and visitors deciding when next to hit the white-sand beaches. A longtime fave among the backpacking set, it's 80 percent about the water sports here, from snorkeling to fishing to windsurfing. When you're feeling sufficiently waterlogged, hit up one of the island's budget-friendly beach restaurants for a feast of lobster and conch.
The one must-do thing: Divers should visit Blue Hole and Turneffe, while those who eschew tank breathing can opt for a manatee tour.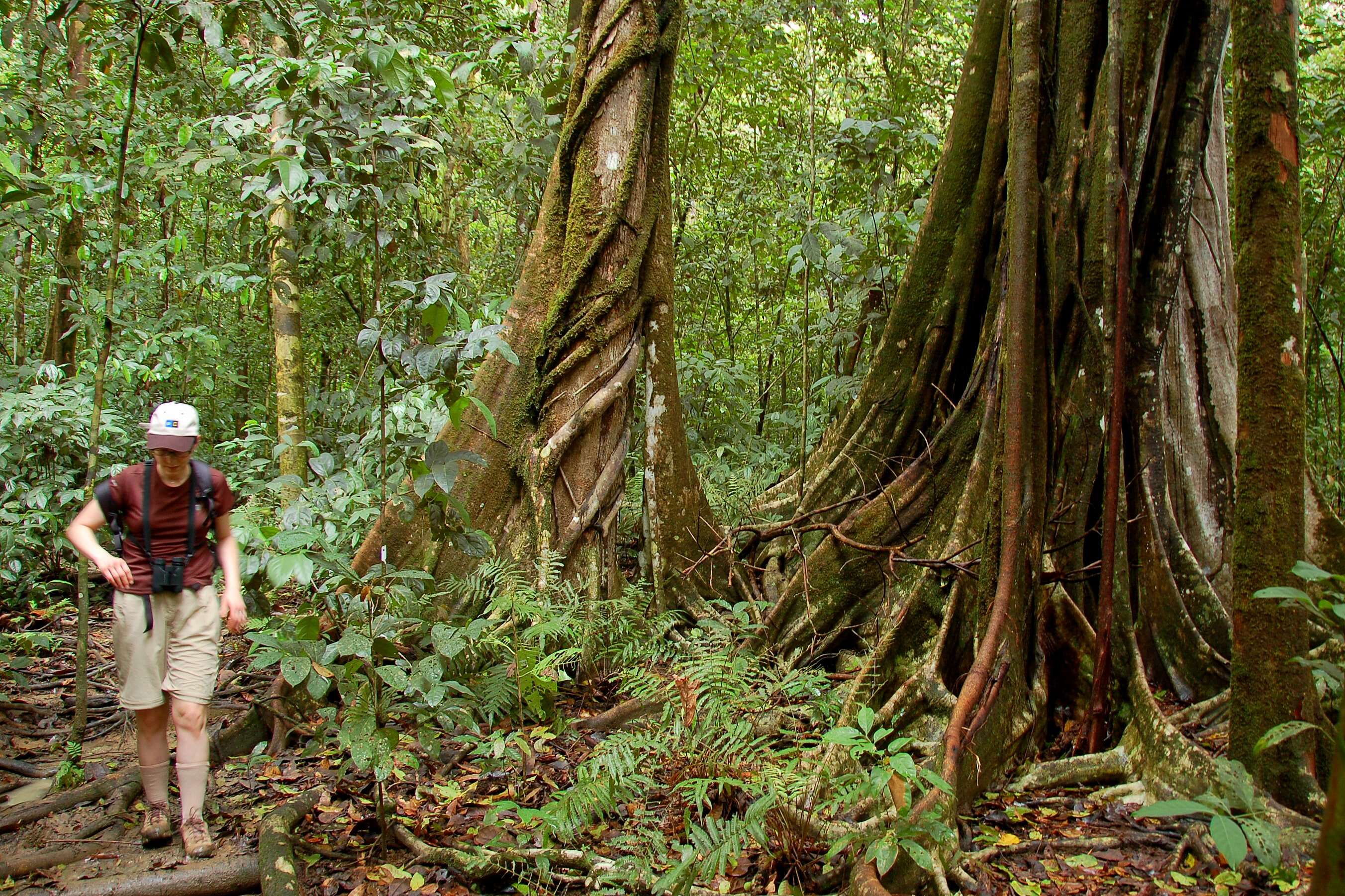 Osa Peninsula, Costa Rica
Why you need to go: This is where you go to see the untouched Costa Rica. Nature versus man isn't even a contest here; the rainforest and its inhabitants won in a (nonliteral) landslide long ago. Stay at eco lodge Bosque del Cabo for its epic views and hyper-close proximity to howler monkeys before booking your trip to Corcovado National Park, an old-growth rainforest that's home to scores of endangered wildlife and beaches that redefine "pristine."
The one must-do thing: Pan for gold -- seriously. The area was once awash in miners, and the gold-mining village of Dos Brazos still exists on an ore-only economy.
La Ceiba, Honduras
Why you need to go: The city has two seemingly dueling nicknames: the "Eco-Tourism Capital of Honduras" and the "Entertainment Capital of Honduras." But that's its allure: access to nature reserves by day, walkability to a vibrant party scene by night. Book a day trip to the Bay Islands for reefs that might even afford you a whale shark sighting or two, then head back to town and the zona viva (nightlife district) for some beachside disco action.
The one must-do thing: A day trip to Cayos Cochinos, accessed by motorized canoe, for snorkeling above the protected coral (there is also a small-plane wreck and a helicopter wreck).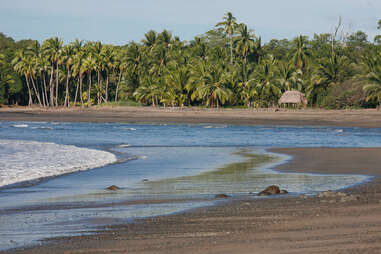 Santa Catalina, Panama
Why you need to go: A remote fishing village on the Chiriquí Gulf coast, Santa Catalina is where you go for true isolation (the nearest ATM and grocery store are about an hour away). But it also happens to be an elite surfing paradise long known to insiders; surf camps now invite neophytes to discover the village's secretly celebrated swells.
The one must-do thing: Coiba National Park is a remote island marine reserve and former penal colony where sharks, alligators, and rare birds have thrived undisturbed for millennia.
Suchitoto, El Salvador
Why you need to go: Attention collectors: Known as the cultural capital of El Salvador, "Suchi" hosts art festivals every weekend and devotes the entire month of February to the town's gallery scene. When you've satiated your inner docent, placate your architectural proclivities with a gape at the white-on-white Iglesia Santa Lucía church and a wander past the town's colonial homes. Hiking is also on the docket; the tourist police (less threatening than they sound) can escort you to the nearby Los Tercios waterfalls.
The one must-do thing: A boat tour of Lake Suchitlan (Lago Suchitlán), El Salvador's largest body of fresh water, for some eminent bird watching.
San Pedro La Laguna, Guatemala
Why you need to go: Want to drop off the grid to learn Spanish or African drumming? The lakeside town of San Pedro La Laguna hosts a regularly rotating collection of long-term backpackers who see no reason to depart their temperate, cost-effective digs. Sitting at the base of an eponymous volcano, San Pedro abounds in simple pleasures, from thermal pools to Lake Atitlan kayaking to a global dining scene. When you rouse yourself from your hammock, explore the smaller Mayan villages that hug the lake's coast.
The one must-do thing: Basketball is enormously popular among both girls and boys here; try to catch a game at one of the many roadside courts.
León, Nicaragua
Why you need to go: The country's second-largest city, León, gives you the full urban Nicaraguan experience with a side of volcano. Colonial buildings both crumbling and restored speak to the city's rich architectural legacy (climb the Cathedral of León, Central America's largest cathedral, for a panoramic view). The massive student population means that small cafes and galleries abound, as well as museums that seemingly cater more to locals than tourists (refreshingly so). Eight craters surround the region, several of them hikable, and the nearby beaches of Poneloya and Las Peñitas let you cool off from León's blazing heat.
The one must-do thing: Volcano surfing. This is a thing. Careening down the slope of Cerro Negro, an active volcano, at 30 miles per hour on little more than a wooden slab. Insane and necessary.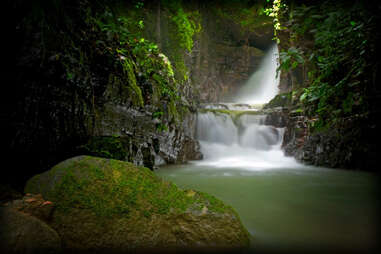 Uvita, Costa Rica
Why you need to go: Uncorrupted beaches, migrating humpbacks, waterfall hikes, wildlife refuges cliffside rappelling… the pleasures of this southern Pacific locale are deliciously analog. If you've heard of Uvita, it's likely because of the four-day Envision Festival that takes over in late February and plays out like a Rainforest Burning Man. We say, skip the forced enlightenment and instead head down to where nature is the centerpiece.
The one must-do thing: A boat trip to Cano Island for more phenomenal snorkeling.
Sign up here for our daily Thrillist email, and get your fix of the best in food/drink/fun.
Meaghan Agnew is a Boston-based writer who pets strange dogs with impunity. Follow her on Twitter: @meaghandeth.