Here's your uplifting story for the week: after boarding a flight to Houston with his parents on Saturday, six-year-old Owen Lake realized he'd left his handmade Hobbes doll (as in Calvin & Hobbes) behind at Tampa International Airport. Fortunately, airport employees found and returned it -- but not before taking the toy tiger on an airport adventure straight out of Bill Waterson's classic comic strips.
Recommended Video
Please Don't Hang Up: The Best BBQ & Barcade in Dog-Friendly Kansas City
Tony D'Aiuto, one of TPA's operations center managers, got the bright idea after seeing someone take photos with a stuffed lion in a museum. With the help of airport police, airline employees, and operations staff, D'Aiuto photographed Hobbes engaged in various activities like riding a luggage cart, hanging out with firefighters, checking out the air traffic control tower, coveting some gelato, and playing Jenga. All of this, meanwhile, was done on D'Aiuto's lunch hour.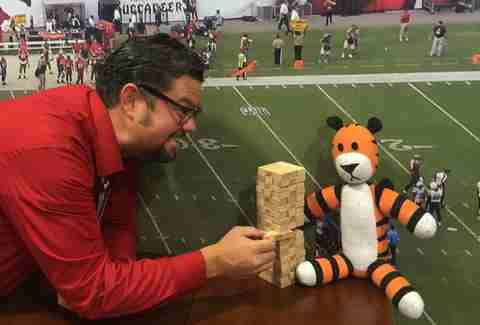 Owen was reunited with Hobbes when he came back with his parents on their return flight, and also received another gift: a hardbound book made by D'Aiuto using a coupon code at Walgreens, containing all the photos and a story detailing Hobbes' journey. Owen's mom naturally burst into tears upon seeing the book, and if you're not crying at this point in the story, there's probably something really wrong with you.
Check out more photos of Hobbes' adventure below, along with a shot of his reunion with Owen: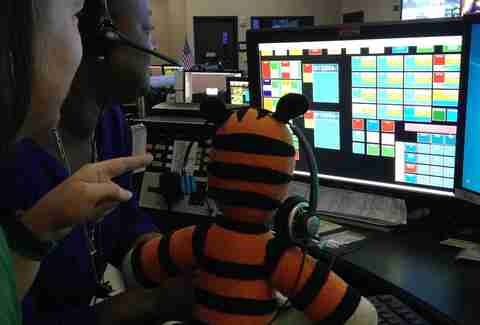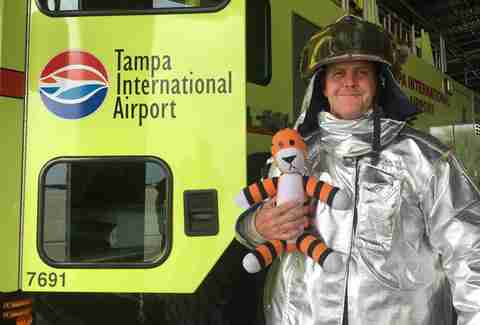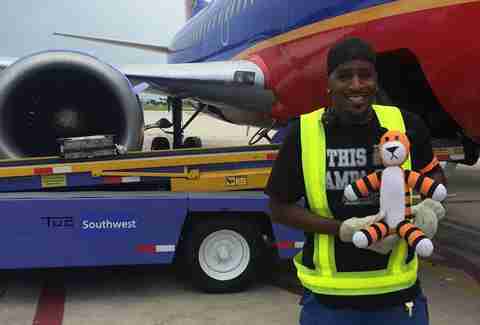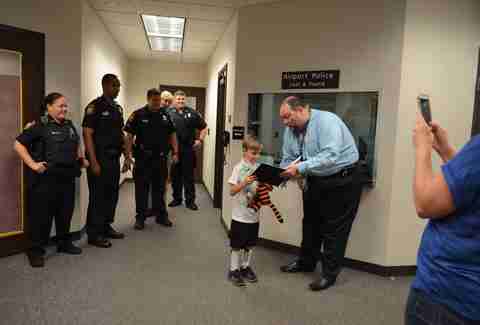 Gianni Jaccoma is a staff writer for Thrillist, and this is basically his childhood dream come true. Follow him into the Transmogrifier on Twitter @gjaccoma, and send your news tips to news@thrillist.com