The 10 longest flights you can catch from New York City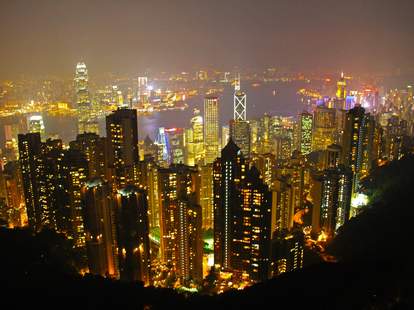 If you thought the 6am from New York to LA was a grind, think again. Turns out, 5.45 hours in the sky is nothing.
Flight experts Hopper recently released data on the longest non-stop flights out of the Big Apple and, as you can imagine, there are a bunch. Seoul? Mumbai? Johannesburg? Yep, you can fly to all of these places without any layovers. Unless, of course, two fellow passengers are brawling over a reclined seat.
So, which flights clock in as the longest? And how many hours will you spend in the air watching old episodes of The Wire? Here are your top 10...
10. New York to Dubai
Miles: 6,850
Hours: 12.5
Airline: Emirates
8. New York to Seoul
Miles: 6,883 
Hours: 14
Airline: Asiana Airlines
7. New York to Delhi
Miles: 7,315
Hours: 15
Airline: Air India
6. New York to Shanghai
Miles: 7,399
Hours: 15
Airline: China Eastern
 
5. New York to Taipei
Miles: 7,808
Hours: 15.5
Airline: EVA Air
4. New York to Mumbai
Miles: 7,807
Hours: 16
Airline: United Airlines
3. New York to Johannesburg
Miles: 7,969
Hours: 16
Airline: South African
2. New York to Guangzhou, China
Miles: 8,015
Hours: 16
Airline: China Southern
1. New York to Hong Kong
Miles: 8,072
Hours: 16
Airline: Cathay Pacific