You're moving to a cool new city thousands of miles away from your friends and family. When you leave, you tell them all you're reaaaally going to miss them, and that they simply must visit; of course they can crash with you, don't be silly. You tell everyone.
But what you don't expect -- given that you're moving so far away -- is that any of these people will actually visit. Ever. Well, guess again. They do... and boy, are there a ton of them.
So to help you get through every last guest who's on vacation and wants you to be too, we've compiled this handy guide to staying sane while hosting.
Recommended Video
Dreading the Holidays? You Need This Cranberry Sauce Margarita.
1. Don't give guests your bedroom
They'll only get too comfortable and feng shui your whole set-up. Seriously, the creaky futon in the living room is fine. The last thing you want is them moving your retro Heather Thomas poster, even just an inch.
2. Cap the number of days your visitors stay by telling them you've got another guest arriving
Preferably someone they know and hate, so they're inclined to GTFO before crossing paths. (And if they're really outstaying their welcome, devilishly invite said hated person at the same time and say you got the days mixed up).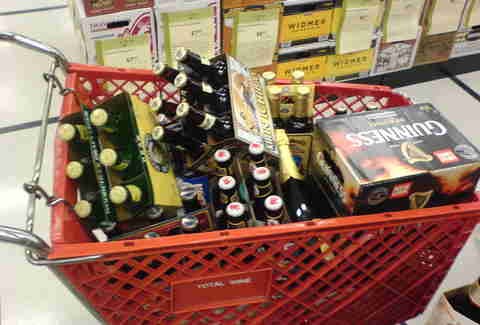 3. Grocery shop before your guests get there
But buy only the absolute essentials -- beer, milk, bread, a giant jar of Nutella to stash under your bed for late-night stress-eating (if you're a 20-something English woman), etc. If your guests are decent people, they'll likely chip in for food they want. Or, better yet, they'll go out to eat and leave you with a kitchen bereft of scattered breadcrumbs and five infinitely less-peeved roommates.
4. Speaking of roommates, rope them and other friends into hanging out with your guests (either with, or without you)
So that you're not running out of things to talk about and/or neglecting all of the friends you used to hang out with when you weren't spending every weekend hosting visitors from back home. There really are a precious few people you can enjoy a comfortable silence with.
5. Fill them in on the basics
Explain some of the important things your guests absolutely should know about where you live, and get them sorted with the right public transit card and some decent apps for getting around. The best guest is an independent one; the less you have to babysit and explain which stops the express train misses, the better.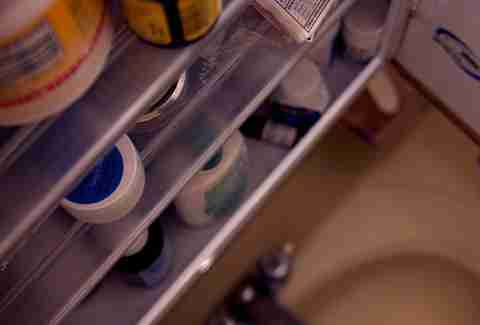 6. Allocate space for your guests' stuff
It sounds OCD (and it kinda is), but your visitors need to know their limits. Don't make them leave their luggage on the fire escape, but designate a certain, modest amount of space, say, in the bathroom for their multitude of hair gels, so they don't make themselves too much at home. Let your stuff say "Mi casa is not su casa, amigo", so you don't have to.
7. Pack a small bag of toiletries and keep it in your room
That way, if one bathroom's occupied by a roommate or your guest, you can simply hop on over to the second bathroom without having to awkwardly knock on the door and ask them for your toothbrush.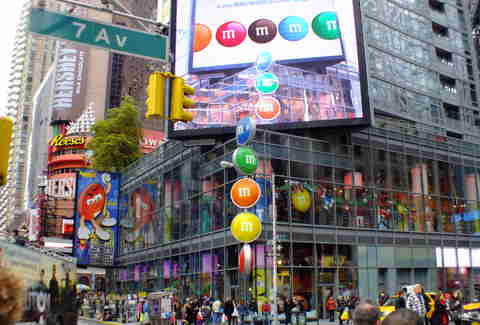 8. Get your visitors to hit all the tourist crap you don't want to do...
...on their own time, or on one of the days you're working or have "plans". The same applies to any and all visits to tourist stores; your guest can still buy Mom that Golden Gate Bridge cable knit cardigan, you just don't need to be there.
9. Make actual, real-life plans that you have to attend
Don't just make fake plans when you want a breather from your houseguest; make real plans that are no fun whatsoever for a tourist. Been putting off going to the optometrist for an eye exam? Book it! Same with getting that driver's license renewed. And how long has it been since you saw your cousin in Waukegan? Perhaps you visit for the day? [NOTE: this last one does not work if you're hosting other relatives.]
10. Get off the beaten tourist path
Introduce them to some of the city's cooler, more low-key neighborhoods. You know, where trucks dispense tacos and the craft beer flows freely. Nobody wants to spend all day standing on museum lines and wading through a sea of tourists.
11. Make friends with your neighbors. Or better yet, date one.
Live in a big-city apartment with only one bathroom? Someone's in the shower? Just hop on over to your neighbor's place, which, if you've been friends/dating for a while, you've probably already made yourself at home in. Also, conveniently, it's a nice place to retreat and watch Seinfeld reruns -- or maybe Friends (you know, 'cause of the shared apartment thing) -- when your guests are really starting to get on your nerves. You'll be like Monica and Chandler. Or Jerry and... Kramer?
12. Go out on the cheap
You'll be going out a lot when your guests are here, so don't hit the Benihana every night. Remember, you're not the one on vacation. A notable exception to this rule, however: If your parents are in town, one night maybe casually suggest going to that overpriced restaurant you've really been wanting to try.
13. Or just cook at home
When you can, eat in. It doesn't hurt to inject a little of your daily routine into your guest's visit, and they may even say "thanks for letting me stay" by whipping up a delicious meal for you both -- and washing the dishes after. Play it right and you could have your very own personal chef for a week.
14. Pretend you're a tourist
Just because the World of Coca-Cola is practically on your doorstep, doesn't mean you've been there. In fact, the opposite is often the case. So when you are sightseeing (and chances are, you'll have to do some), visit places that you haven't seen yet.
15. Make plans like you used to
Don't feel like you should go out ALL the time, especially if you've got a good friend visiting who you haven't seen in ages. Pretend you're hanging out back home -- nothing wrong with grabbing some beer and takeout and watching the game on TV.
Chloe Pantazi is an editorial assistant on Thrillist's travel team. She totally didn't use the visitors she just had to inspire this article. You can find her at her boyfriend's across the hall, watching Seinfeld. Or on Twitter at @ChloePantazi.