It seems like the new trend in hotels these days is putting them in weird places. Like, in an airplane. Or in a treehouse. Or in railroad cars, train stations, helicopters, or any of the other cool places they've popped up. 
But what if you want to stay in a hotel so secluded from humanity that the only way to get there is on the water? Well, you can do that too! From Florida to Thailand, Chile to Michigan, here are 10 of the best vacation spots that you'll need a boat (or a good pair of water wings) to reach.
Krabi, Thailand
Situated on the tip of the Krabi National Marine Park at the end of the Phra Nang Peninsula, this spot off the Phi Phi Islands offers 96 luxury pavilions at the base of some tropical -- and treacherous -- limestone cliffs; it's the cliffs that cut the resort off and make it only accessible by sea. The resort has its own private beach and the boat ride to/from takes you past some of the best scuba diving in the world.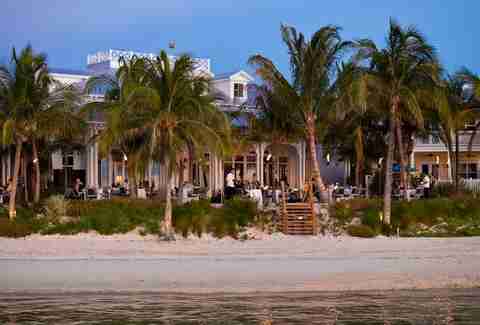 Key West, FL
While a trip to Key West usually isn't that relaxing (one of those spots where you need a vacation after your vacation), if you wanna spurn Ducal Street for some peace and quiet, nothing beats Sunset Key. After only a short boat ride from its parent property at the Westin Key West Resort & Marina, you can rent a secluded cottage complete with a kitchen, and even have your groceries delivered.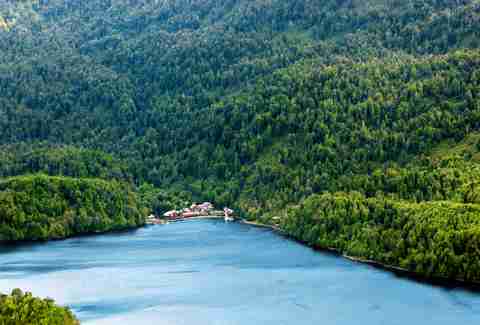 Puyuhuapi, Patagonia - Aysén, Chile
Visiting a South American rain forest isn't always something you'd associate with the word "luxury." But this luxe lodge at the edge of Dorita Bay in Chilean Patagonia offers easy access to the nearby temperate rain forest and Queulat National Park, as well as the chance to sail through Patagonian fjords. Also, a full spa. After flying through the Andes, a small boat will deliver you right to the lodge.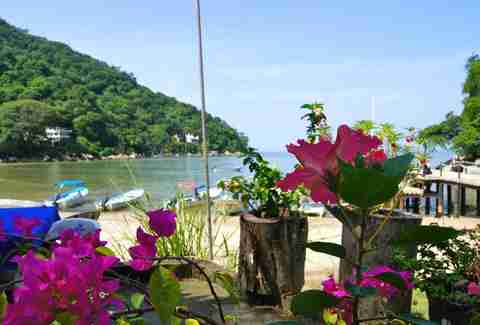 Puerta Vallarta, Mexico
This only-accessible-by-boat, eco-friendly resort is about as close as you can get to the indigenous Mexican experience; the entire resort sits on land that belongs to the Chacala community and runs completely on solar power. So, yeah, about that A/C? Not happening. What is happening, however, is you staying on a secluded cove in one of eight casitas, and enjoying the natural splendor of Mexico while still being comfortable.
Phi Phi Islands, Thailand
From Phuket, a long drive and a short boat ride bring you to one of the world's most underrated honeymoon destinations, and this luxury resort in the Northern part of Phi Phi Don island. Here, teak bungalows overlook the ocean and your days are spent lying on the beach or diving the reefs in Phi Phi National Marine Park. Or, if you'd rather not deal with nitrox tanks, you can island-hop around the park by sailboat, with daily tours offered from the resort.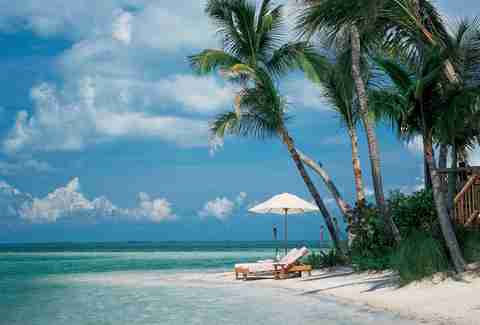 Little Torch Key, FL
If you've ever thought, "You know, getting stranded without my cell phone on a desert island would be pretty cool, except for the whole mosquitoes, no air conditioning, and lack of food thing," well, Little Palm Island is ready to make your dreams come true. On this tiny island in the Florida Keys, you'll spend your time in a thatched-roof hut with A/C, mosquito nettings, and fresh, daily-prepared gourmet meals -- just no TV or cell phone service.
Yelapa, Mexico
If needing just a boat ride to get to your hotel means it's a liiiiittle too accessible, how about throwing in a jungle hike and some mules? That's what you'll get at Verana, where a boat ride through the Banderas Bay only takes you as far as the shoreline; from there, mules haul your luggage while you hike up a mountain to this Mexican hotel. At the top, you'll stay in one of 10 private houses, although your days will be filled with more jungle hikes, deep-sea fishing, and chartered excursions to remote islands and private beaches.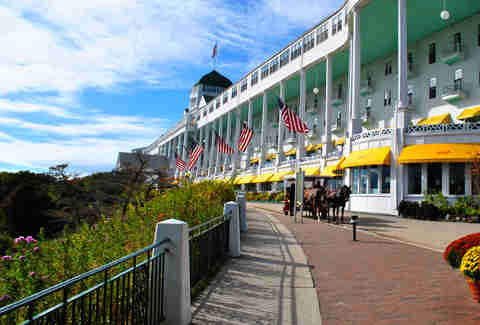 Mackinac Island, MI
There's a reason this 386-room, Gilded Age classic is the coolest hotel in America's #1 state. Unlike some cookie-cutter luxury properties out there, every single room in the Grand Hotel is different. Which is what you deserve for making it all the way here by ferry, to an island where cars are prohibited and the preferred mode of transport is a horse-drawn carriage. It's also home to the world's largest front porch, on which you can enjoy your dinner nightly.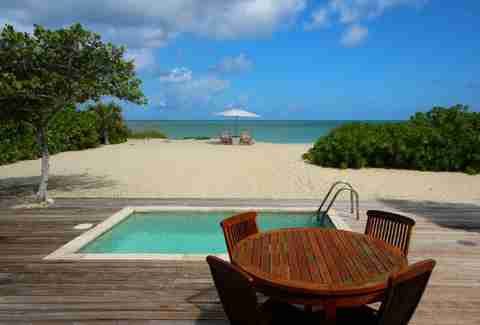 Turks and Caicos Islands
It's not like the world's most turquoise waters aren't stunning enough from one of T&C's Grace Bay mega-resorts in Providenciales. But somehow the water just seems a little clearer when you're looking at it from your own private beach house, complete with patio, Jacuzzi, and personal deck chairs. Outside the house, the resort has a Southeast Asian poolside restaurant, a spa, and every water sport you can imagine.
Bokeelia, FL
Nothing says "Florida" quite like 40- to 80-year-olds tooling around an island on a golf cart -- except maybe Medicare fraud. But no, there's no Medicare fraud here; only the seclusion and serenity of Useppa Island. This private island offers guests individual cottages overlooking the Gulf, and everyone pretty much spends their days tubing, water skiing, or soaking up the sun. And also, maybe tooling around on their own personal golf cart.