How to Avoid a $1,000 Cellphone Bill While Traveling Abroad
Everybody's heard that story about a friend of a friend who traveled around Europe for a week and came home to a $1,000 phone bill. Turns out, he wasn't the only one roaming through France -- so was his phone. But what's the best way to use your smartphone abroad -- to access maps, make calls, get directions to these amazing underrated attractions -- WITHOUT worrying about data usage, international roaming fees, and talk time? Here are five tips:
Sign up for an international plan
All major cell carriers offer an international plan that allows some measure of overseas or cross-border use without having to drop additional cash beyond your regular monthly fee. T-Mobile offers Simple Global ($0.20-per-minute calls and texting/data without international roaming fees in more than 120 countries), AT&T has AT&T Passport (starting at $30 per month), and Verizon offers individual plans depending on the destination. Sign up BEFORE you leave.

Wi-Fi rules the world
Just as you use it at home to avoid wasting your monthly data to stream episodes of Brooklyn Nine-Nine, Wi-Fi allows you full access to the web and apps without tapping into even a moment of international roaming. Major brands of smartphone even allow you to operate in Airplane Mode with the wifi still ON -- guaranteeing full internet usage without the danger of data charges.

Rent a burner
Why risk taking your expensive iPhone 6s abroad to get pinched by pickpockets when you can rent a temporary one instead? Outfits like Cellhire USA, Cellular Abroad, and Telestial offer temporary calling plans and current phones (no Motorola Krzrs here) specifically for overseas use, usually for a preset fee much lower than it would cost to bring your own device. Whichever service you choose, though, make sure you ask the right questions to pinpoint if the temp phone fits your needs. Does the plan include unlimited minutes, data, and text? Does the service support incoming and outgoing calls inside and outside of the host country? If you cross over into another foreign country from the nation you originally visited, does the service travel with you? Make a list of such questions and follow through until all of you concerns are squared away.

Also, and most important: lock up a temporary phone before you leave rather than picking one up when you arrive. The domestic offering is usually much cheaper.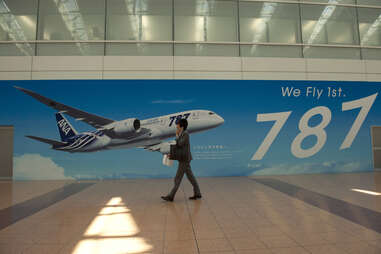 Pay for the insurance
Not every potential major cellphone expense while traveling involves overused minutes or roaming fees. The cost of replacing a stolen or damaged phone out on the road can trump any data-related penalty. If you're locked into a carrier's contract, you might get that Samsung Galaxy for a discount, but you'll pay full price for a replacement. All major cell carriers offer insurance plans against loss, theft, or malicious damage (for as little as $7 per month), and they all offer a replacement plan for a stolen phone with proper documentation.

Work with your carrier
When you go abroad, it's always a good idea to inform your bank and credit card companies so they guard against potential fraud. They can make a notation on your accounts that you're traveling and monitor your accounts for strange activity. You can take the same steps with your cell carrier and invite them to monitor your usage to make sure you're using your international plan properly and not exceeding your minutes. They're taking your money, so make sure they have your back.
Sign up here for our daily Thrillist email, and get your fix of the best in food/drink/fun.

John Scott Lewinski hustles around the world, writing for more than 30 national magazines and news sites. He covers travel, cars, motorcycles, technology, golf, liquor, and relationships from a man's point of view. Follow him on Twitter at @johnlewinski or on the web at www.lewinskiwrites.com.