How to Evade 5 Hidden Airline Fees
Once upon a time, there was this decade called the '90s. People wore entirely too much plaid, music was basically a bunch of dudes from Seattle whining over guitars, and air travel was pretty straightforward. You paid one price, picked your seat, checked a bag or six, and if you flew during mealtime you got quasi-edible food. It might not have been golden, but it was at very least the Tolerable Age of flying.
Now? We're probably half a decade away from being charged for pressurized oxygen. Airlines tack on fees for everything from checked bags to changing tickets to the pleasure of talking to a reservations agent somewhere in Bangalore. And it's not just Spirit. The so-called "legacy carriers" are getting in on the act too, pissing off the flying public $25 at a time.
But those fees aren't always necessary, and you can almost always find a way around them. For the latest installment of our series of Travel Hacks to make your journeys easier, we collaborated with Linsay Thomas, a veteran travel writer at DealsPlus.com, and along with her we found some tips on how to avoid the five most common fees charged by airlines.
Premium-seat fees
We can all thank Spirit Airlines for the innovation in travel that is seat-based pricing. So now, many airlines have a system where bulkheads, exit rows, seats near the front, and aisle seats cost extra to book. Meaning if you're over 6ft tall and don't want to feel like Buddy the Elf every time you step on a plane, it can cost you up to $80 a flight. And that doesn't even come with open bar.
HOWEVER, since we're all not suckers and don't opt to pay a premium for a seat that could be comfortable, those "premium" seats don't always sell out. So arrive at the airport early, and wait in the line to talk to an actual agent instead of checking in at the self-help kiosk. If you're friendly, smile, and talk to the agent like a human being, asking politely for one of the better seats is a pretty high-percentage shot. It'll involve a little bit more of your time, but it's absolutely worth it if you need extra leg room.
The other (admittedly risky) way to get a premium seat without paying for it is to check in on the late side. Since most people will decline to pay for seat upgrades, exit rows and other premium seat locations are often the only ones left for the last few passengers to check in, leaving the airline no choice but to place you in those seats for free. But you should only use this strategy if you're feeling lucky, otherwise you'll probably get stuck with a middle seat in the back of the cabin, next to the bathroom.
Baggage fees
Carrying on a full suitcase and a "personal item" that may or may not contain a human body makes you only slightly less-awful than the dreaded seat recliners. And while $25 is a fairly reasonable price to not be a scourge on humanity, there are ways around paying to check your bag. The most obvious is flying Southwest Airlines, the only major carrier who lets you check two free bags on domestic flights. Past that, if you sign up for American Airline's Citi Platinum Select AAdvantage card or the United Explorer card, you get one free checked bag. Most airlines reward loyalty too: the most common "perk" of any elite status is a free bag.
You can also take your bag through security (provided you don't have any prohibited items in it) and then volunteer at the gate to check it for free. Flight attendants will appreciate it, and you'll save yourself some cash.
Direct-ticketing fees
Booking your tickets directly with an airline (as opposed to an online site like Kayak or Orbitz) can save you headaches down the road if anything goes wrong, but calling an airline to make a reservation can cost up to $45 per ticket now. Plus, direct ticketing it makes it harder to comparison shop against other carriers. So here's what you should be doing: use an online search engine to find the airline with the best price, then go to that airline's website and book directly. The price is almost always the exact the same, since the Kayaks of the world are just pulling together the prices they find from the airlines' sites. But the direct booking (free online instead of paying for that phone call) makes it exponentially easier if you need to change anything with your reservation.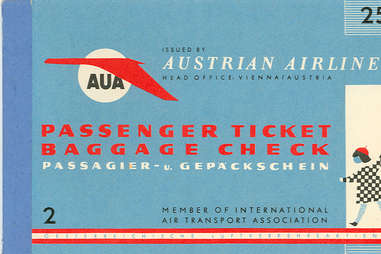 Change fees
Airlines actually do let you make changes to your tickets, even for non-refundable reservations. That said, the fee (in addition to paying the fare difference) is typically in the range of $175, which is probably the worst price gouge in the industry. So how do you get around it?
Well, even with non-refundable tickets (aka the super cheap ones almost everyone buys), most airlines have a 24 hour change or cancellation policy that gives you a mulligan in case you hit the 'Buy' button while looking at a calendar from the wrong month or year (and you'd be surprised how often that happens). The only other way to protect yourself is to buy travel insurance, which usually isn't worth the cost, but is a good idea if you have any reason to believe that your plans might change. Planning your first-ever vacation with a new significant other? Might want to insure that trip, just in case.
Beyond that, there's always Southwest Airlines, who only charges you the difference in fares to make a change. Sometimes it involves stopping in Albuquerque on your way from Oakland to Los Angeles, but, hey, at least you're not paying fees.
Paper-ticket fees
Here's something to take you back to the '80s: Some people still insist on having airlines provide them with a physical paper copy of their ticket, and not just the one you print out at the check-in kiosk. Who are these folks? We can only assume they are older travelers who don't feel comfortable arriving at the airport empty-handed, leaving it to "chance" that their ticket will magically materialize from some machine. That, or they're die-hard scrapbookers.
Flying 67 legs around the world? Your carrier of choice might wind up booking with a smaller airline that still uses paper tickets, and guess who pays for the privilege? Paper ticketing costs airlines more than electronic tickets, and airlines love returning the favor. These days paper tickets will run a $25 or $50 charge. If you really want a tangible souvenir of your odyssey from DFW to Portland, print up a boarding pass when you get to the airport, then show it to your grandkids. For everyone else, keep your eyes open for the charge, book with major airlines that use electronic ticketing, or book your multi-segment trip individually.
Sign up here for our daily Thrillist email, and get your fix of the best in food/drink/fun.